The Phlebotomist
Ella Road
Hampstead Theatre
–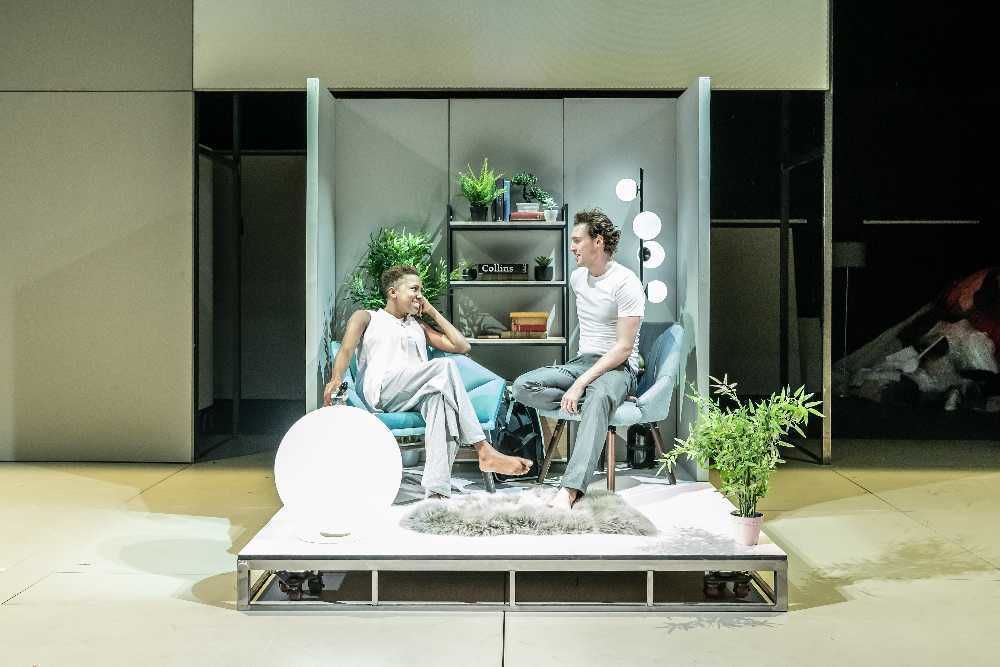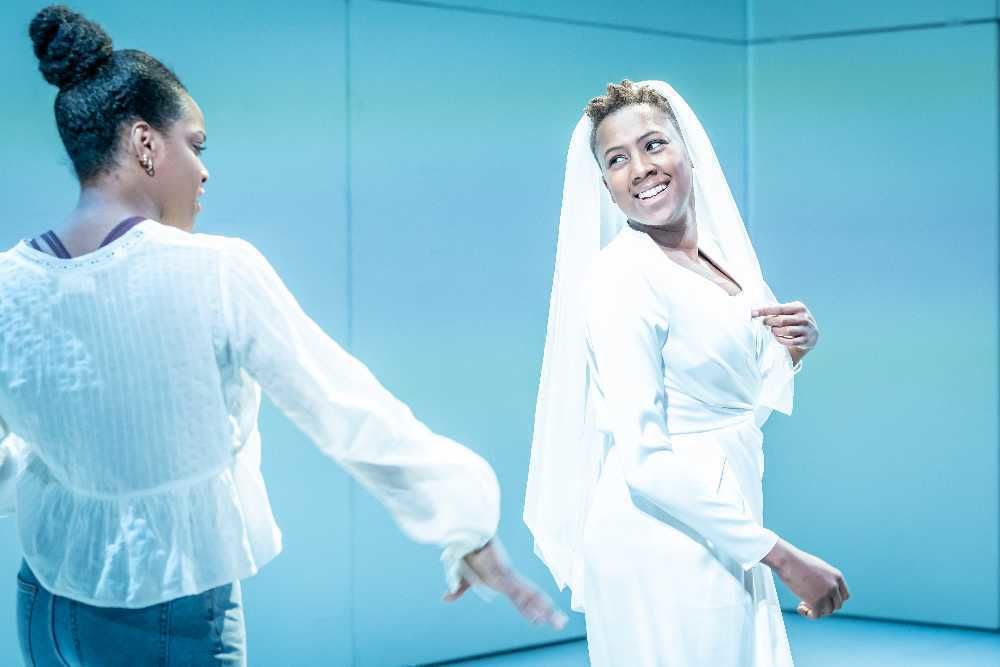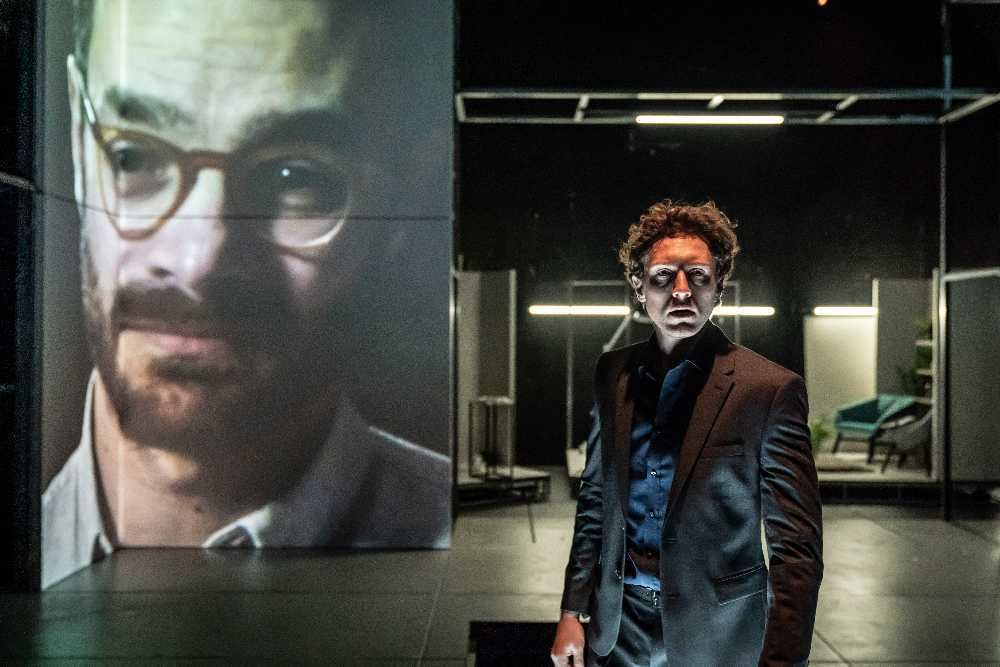 Ella Road's 2¼-hour-long debut is the latest play to make its way from the Hampstead Downstairs incubator on to the main stage. Along the way, it has already received a couple of high-ranking award nominations.
The Phlebotomist is a dystopian nightmare set in a Britain of the future, utilising an underlying premise that is likely to draw comparisons with The Handmaid's Tale. While it doesn't quite have the polish of Margaret Atwood's modern classic, the underlying ideas and metaphorical resonance make up for a few too many plotting contrivances.
On a bare stage with gigantic video screens on three sides that are used liberally to flesh out this brave new world, Sam Yates directs a cast led by Jade Anouka as Bea Williams, the eponymous blood specialist. While this might not be the most significant clinical role in the NHS today, in a future when everybody's lives are controlled by ratings based on blood samples, she becomes a major player.
Her tests seem capable of establishing absolutely anything from intellect to life expectancy, showing particular strengths when predicting the onset of major disease.
Strangely, in a society where they seem to be the major determinant for almost any important issue, certainly employment prospects but also marital compatibility and medical lotteries, there is no compulsion to take a test or present the results.
This is an important freedom, which Ella Road uses to the full in developing her plot.
Because Bea is a very healthy seven point something, she is able to hook a handsome Irish descendant of Alfred Lord Tennyson, Rory Fleck Byrne playing aspiring barrister Aaron. With his looks, brains and a rating that is practically off the scale, this is the man of any woman's dreams.
Bea, looking forward to a future in which nothing can go wrong, is contrasted with her best friend Char, Kiza Deen playing a pushy personality with a rating so low that her life expectancy is even worse than career prospects that hold out no hope of employment.
Her predicament drags our putative heroine into life as a "dealer", initially selling fake results to help people get plum jobs then, following a high-profile indictment of the gang leader, developing a sideline in blood transfusions. For some reason, this smacks of recent stories about professional cycling, although that is probably not intended.
While the plotting can be clunky, it is possible to apply many of the underlying issues that are thrown up to any number of different scenarios with great effect. Fairly obviously, a society that is riddled with "ratism" cannot be far away from those where racism is rife.
However, although the comparison is probably unintentional, it would be just as easy to plug this kind of scenario into the current British obsession with our desire to remain in or leave the European Union and achieve coherent results.
Jade Anouka delivers an outstanding performance in the title role, energetically embodying the conflicts that constantly trouble poor Bea in an evening that is likely to leave viewers avidly and enthusiastically discussing the issues raised by an imaginative first play and the ways in which they relate to society today.
Reviewer: Philip Fisher