The Piano Lesson
August Wilson
The Pershing Square Signature Center, New York
–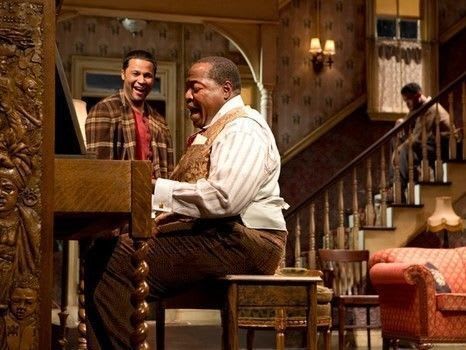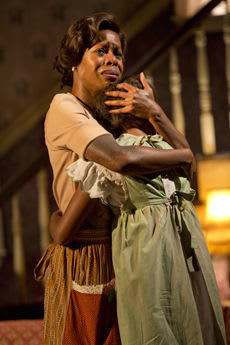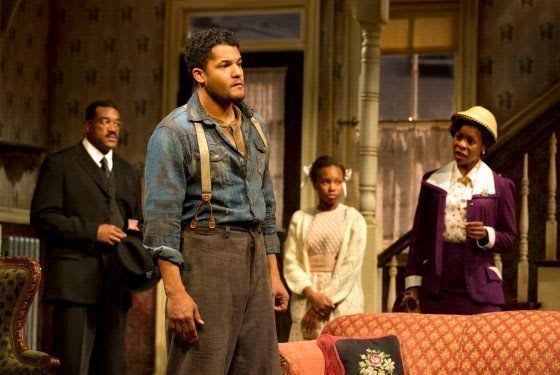 If anyone doubts that, over and above being the leading chronicler of the African-American experience in the twentieth century, August Wilson is one of the great playwrights of that century, a visit to Signature Theatre will soon dispel the uncertainty.
Since February, Signature has been resident in sparkling new premises a little closer to Times Square but still on 42nd Street. This production effortlessly fills the 299 seats in the large, Diamond auditorium, with a set on three levels designed by Michael Carnahan that is packed with period detail and a piano carved to perfection.
Almost every aspect of life is present in The Piano Lesson—love and death, war and peace, race and slavery. There are even an exorcist and a couple of ghosts to support a metaphysical element. As such, the lesson to be learned is not in playing but human experience in adversity.
Rather than protagonists, the three hours zoom in on antagonists with a shared history, which goes back generations from 1936 when the play is set, to the slave days of the previous century. It is also more than hinted that in the South, a long way from Pittsburgh, things are not all much better for the black man than before the abolition.
The battleground is a piano, intricately carved with images evoking their family's history in the slavery days.
Brandon J Dirden is Boy Willie, who has returned from the South with a truckful of watermelons and the intention to get rich, even if he has to sell the deeply symbolic piano that has passed down through the generations. His sister Berniece, played by Roslyn Ruff has other ideas about the heirloom.
She is a single mother courted by a dull preacher in training and gifted with as barbed, if not as loquacious, a tongue as her fast-talking brother.
The passionate pair fight tooth and nail over the beautiful instrument and by extension, the legacy of a stream of predecessors who have suffered for the cause and, in more than one case, their own pig-headed belligerence.
While these two have a tendency to hog the limelight, other actors and characters make significant contributions. James A Williams is the pacifying Uncle Doaker who is driven to distraction by the verbal jousts, Chuck Cooper, who is a mean blues pianist / singer, has fun as hedonistic Wining Boy, while Jason Dirden makes a good fist of Boy Willie's good-natured but dopey pal, Lymon.
The drama might be leavened with comedy and lengthy but powerful speech-making, but it builds to a tense conclusion with seemingly little hope of reconciliation between the siblings who respectively represent spirituality and history on female side and hard cash on the male.
Director Ruben Santiago-Hudson made his name as an actor, working in several of Wilson's Century Cycle of plays, and he does well with this atmospheric and ultimately moving revival of one of the best of them.
Reviewer: Philip Fisher