The Play That Goes Wrong
Henry Lewis, Jonathan Sayer and Henry Shields
Mischief Theatre
Grand Opera House, York
–

Listing details and ticket info...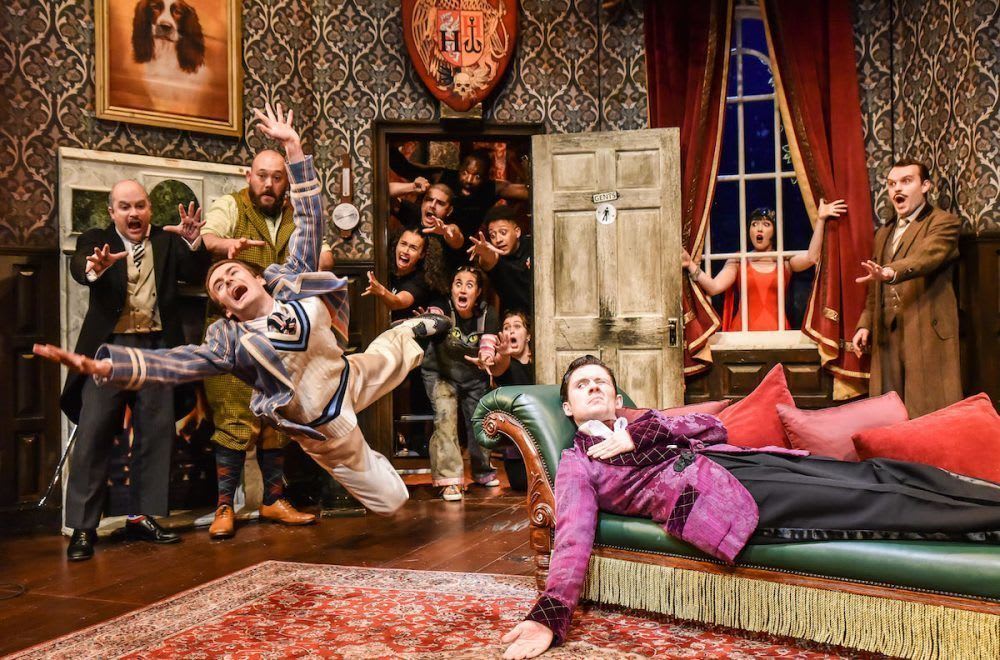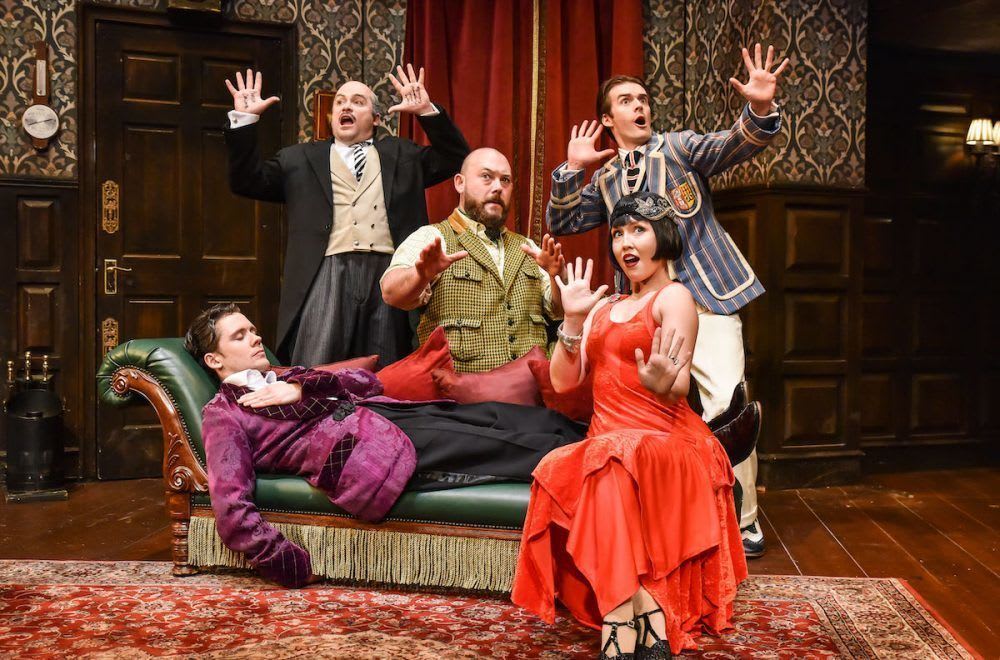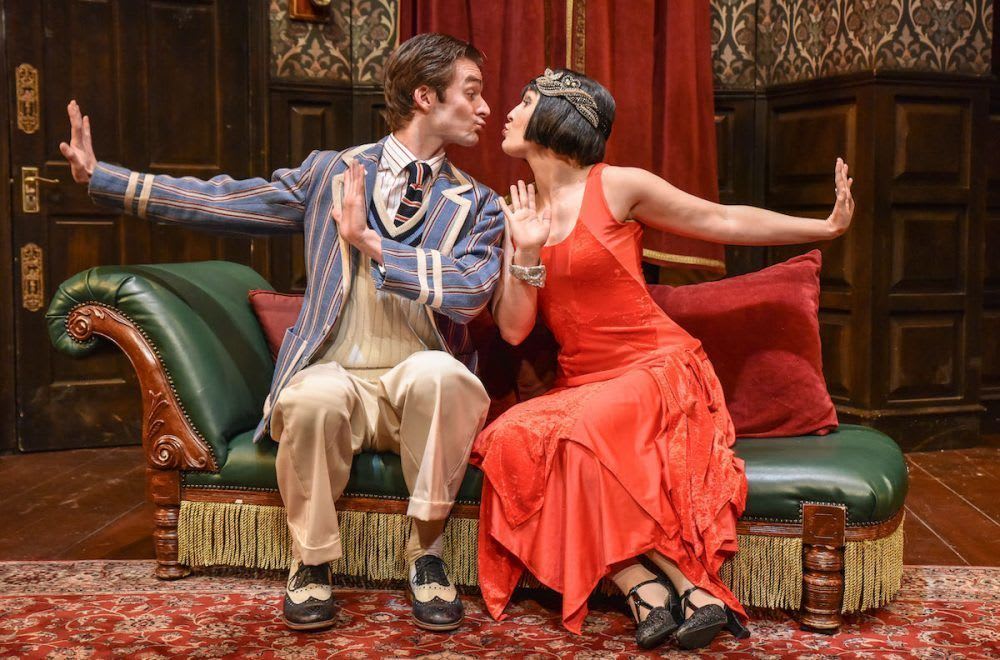 Whenever I review a show by Mischief Theatre, I feel obliged to begin by acknowledging their extraordinary success. Not content with conquering the West End and transporting their distinct brand of silliness to dozens of countries all over the world, the second season of The Goes Wrong Show has just started on BBC One this week. At the moment, Mischief seems unstoppable.
It's been three years since I last reviewed The Play That Goes Wrong—the show which launched the Mischief phenomenon—and it remains an impeccable piece of work: deliriously funny, frantic and fast paced.
Like Michael Frayn's comic masterpiece Noises Off, where we watch an old-fashioned sex farce going spectacularly off the rails, The Play That Goes Wrong depicts a stage production falling apart at the seams. In the latter case, however, it is an amateur production of a made-up murder mystery (Murder at Haversham Manor) inspired by Agatha Christie's perennially popular The Mousetrap.
Every theatrical mishap possible is included in this show, from faulty props to actors forgetting their lines to parts of the set collapsing. Furthermore, the mistakes occur at a ferocious rate, resulting in moments of comedic chaos that reduced my fellow audience members to quivering jellies.
As with previous Mischief shows, I was deeply impressed by the ensemble cast. Tom Bulpett is hilarious as Chris, the long-suffering director of the Cornley Polytechnic Drama Society, and he responded brilliantly to a young heckler whilst looking for a missing prop. Tom Babbage excels as Max, the kind of performer who can't resist playing up to the audience no matter how inappropriate it is, and there is a riotous "thesp-off" between April Hughes and Laura Kirman for the only female role.
Edward Howells impresses as a tongue-tied actor who can't pronounce words like "cyanide", and Leonard Cook's mounting exasperation is beautiful to behold. Praise must also go to Seán Carey as the resolutely undead murder victim and Gabriel Paul's disastrously disorganised sound engineer.
The Play That Goes Wrong is not perfect: some jokes outstay their welcome and occasionally the amount of onstage pandemonium becomes wearing. Nonetheless, it remains one of the funniest shows I've seen on stage, and I continue to marvel at its intricate detail and comic ingenuity.
Reviewer: James Ballands