The Play What I Wrote
Hamish McColl, Sean Foley and Eddie Braben
David Pugh and Theatre Royal Bath Productions in association with Birmingham Repertory Theatre
Theatre Royal Bath
–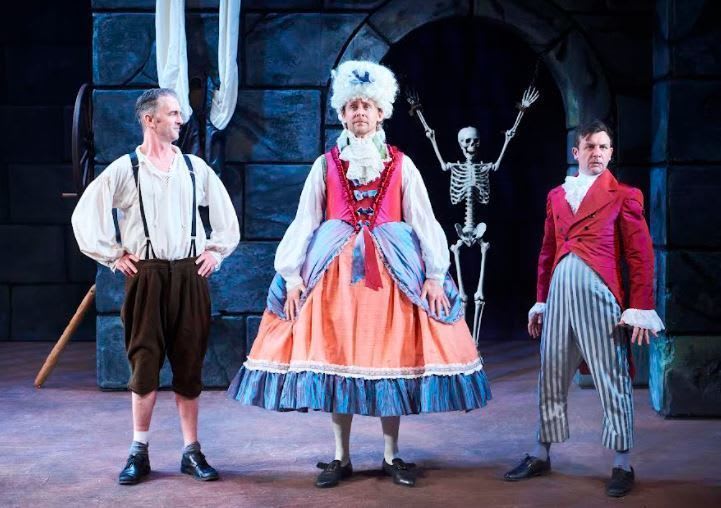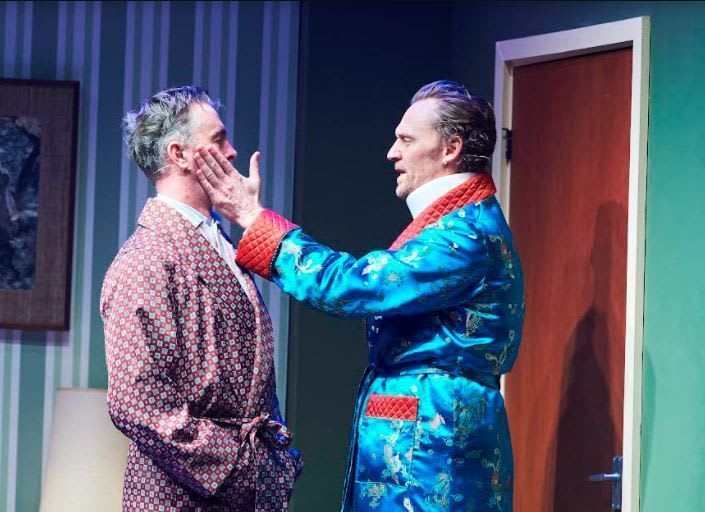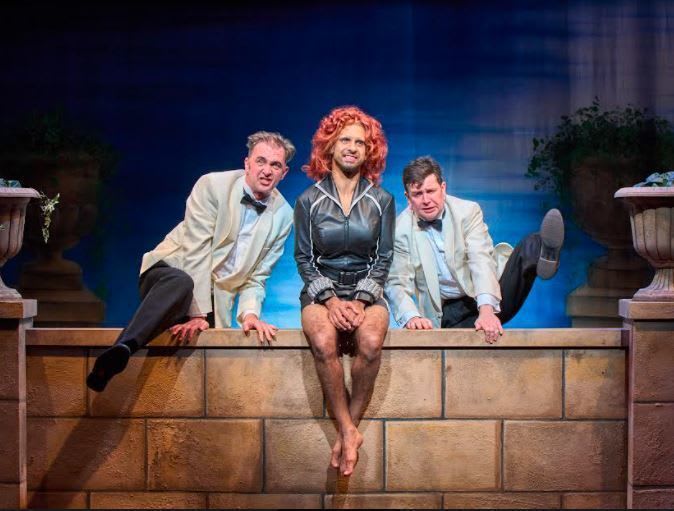 The Olivier award-winning and Tony Award-nominated show is back with a bang. The Play What I Wrote is inspired by legendary comedy pair Morecambe & Wise and co-written by Eddie Braben, a former scribe on the classic show. Stars of the original West End production, Hamish McColl—of Paddington and Mr Bean's Holiday fame—and Sean Foley, who is directing this very tour, make up a trio of writers.
Its premise is almost as famous as the play itself. Every night, a new special guest star appears, just as they did in Morecambe & Wise. It has seen big hitters such as Sir Ian McKellen, Damn Joanna Lumley, Ralph Fiennes, Cilla Black and even Sir Roger Moore.
The show focuses on a once successful double act who are set in their ways. Thom is eager to pursue his new play set in the French Revolution, whilst Dennis is keen to rejuvenate the good old days and pay homage to Morecambe and Wise in a new show. But for Dennis to get his way, he requires a guest star to appear in Thom's brand-new material.
So, on opening night of The Play What I Wrote's new national tour, producer David Pugh and his team recruit none other than Hollywood star Tom Hiddleston to feature. And it isn't just for the patrons at Theatre Royal Bath, this performance is being filmed and shown later this year on BBC.
And like the Pugh-produced show that appeared in Bath last year, Charlie & Stan, it is a fast-paced, non-stop barrel of laughs from the off.
The ageless humour and plethora of tummy-aching laughs deliver on a dime line after line. It gives the audience exactly what it is after: a breathless two hours of total, barmy fun.
There's nothing new here—it relishes in the good old-fashioned quips and wit. But the pace is fast and leaves no time for a breather. It packs a punch for less than two hours, but flashes by in an instance, which, by all money, is the best indicator for an entertaining performance.
Dennis and Thom, portrayed by Dennis Herdman and Thom Tuck respectively, are a dynamic team and feed off one another just like Ernie and Eric once did. The pair are accompanied by the equally funny and versatile Mitesh Soni.
The breathless trio dance, sing and quick-wit their hearts out. It is only a surprise it has taken almost two decades for this show to hit the road once again. A healthy dose of nostalgic silliness combined with a threesome of laugh-out-loud performers and a box office star is a recipe for success.
Hiddleston, the acclaimed actor known worldwide for his portrayal of Loki in Marvel's Cinematic Universe, appears to be the ideal special star. Dressed in a satin dressing gown, the Olivier award-winner encompasses everything required of the role—to relish in the mick-taking and dish some out themselves.
With an impressive array of set designs, and seamless lighting and sound production, it is a must-watch, no matter who the guest star turns out to be. Not often can shows guarantee a bang for your buck, but there is no doubt about it here. A nostalgic treat which will disappoint nobody.
Reviewer: Jacob Newbury