The Price
Arthur Miller
Theatre Royal Bath Productions
Wyndham's Theatre
–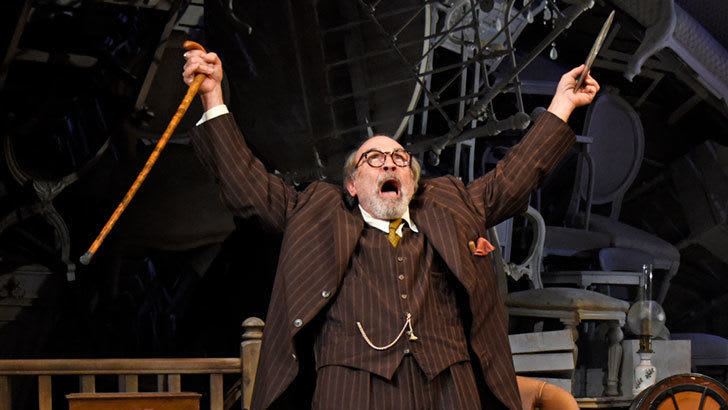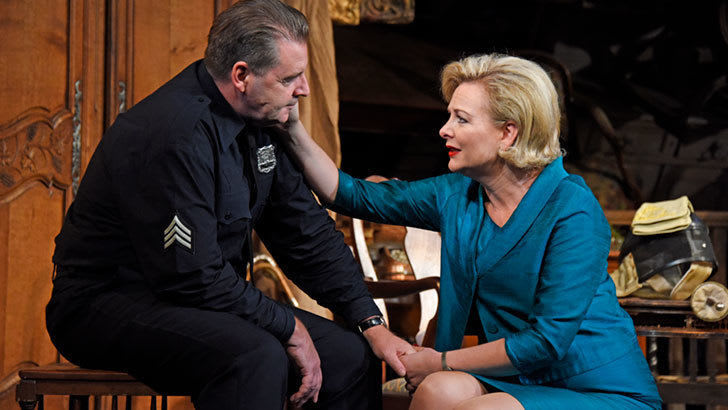 Arthur Miller had a topsy-turvy career, at one point almost destroyed by witch hunting authorities in his home country and at others moving into and out of vogue. In addition, he was generally more popular in the United Kingdom than America.
On the basis that two of his plays have major West End openings in three days, including this Jonathan Church transfer from Theatre Royal Bath, it seems safe to say that his reputation is now as sound as it has ever been, especially on the side of the Atlantic.
Like so much of this great playwright's output, the seeds underlying The Price are autobiographical.
The play explores a difficult relationship between two brothers who have not met for 16 years and whose father lost everything, in this case assets estimated at $2 million, in the Crash of 1929. Rather than committing suicide like so many of his peers, old man Franz merely withdrew from the world, silently licking his wounds.
The sons were both gifted and intelligent young man enjoying college careers that were expected to lead to fortune, if not necessarily fame, as scientists.
However, when the worst happened, while Walter, played by Adrian Lukis, ploughed on to become an eminent medical practitioner, Brendan Coyle's Victor nobly chose to sacrifice his own future in order to support the old man.
We meet them in what looks like a junk shop gone mad, thanks to the efforts of designer Simon Higlett, with furniture supported on the walls and ceilings including, symbolically, a mirror that reflects back the action on to the men and two other characters.
Sara Stewart portrays Victor's long-suffering, borderline (at best) alcoholic wife Esther, who speaks a lot of sense but knows her 49-year-old husband too well to feel confident that he will ever change.
After dropping out of college, his 28 years as a policeman on the beat in New York have eliminated any ambition and, frankly, hope. Victor's nature too is subservient, accepting of his fate as he did all those years before.
That fate is, in part, determined by the presence of David Suchet, giving an awesome performance in the role of an 89-year-old antiques dealer and appraiser, Gregory Solomon. So long has his life been that Solomon started out in the Russian Pale and then performed professionally as an acrobat before embarking on his current career, which combines elements of stand-up comedian with wheeler dealer and hard-nosed businessman.
What initially appears to be an evening of reminiscence and comedy turns into something far deeper, as Miller explores the relationship between the brothers and then moves deeply into their respective psychologies, also shining light on Esther's feelings as she despairingly watches her husband proving himself true to type.
Where Walter understands value but has achieved little satisfaction in his life, Victor is far more complex, still deeply affected by events 30 years in the past that closely mirror those experienced by Arthur Miller when his own father lost everything in the Crash.
While David Suchet almost inevitably steals the show with an unforgettable performance in a dream role, he gets superb support from each of the other actors in a psychologically astute play that holds up remarkably well over 60 years after its Broadway première.
Reviewer: Philip Fisher