The Prince of the Pagodas
Choreography by Kenneth MacMillan
Royal Ballet
Royal Opera House
–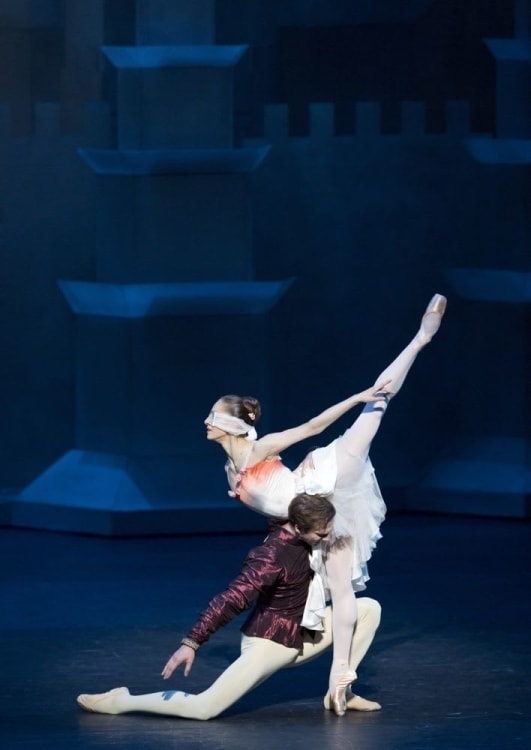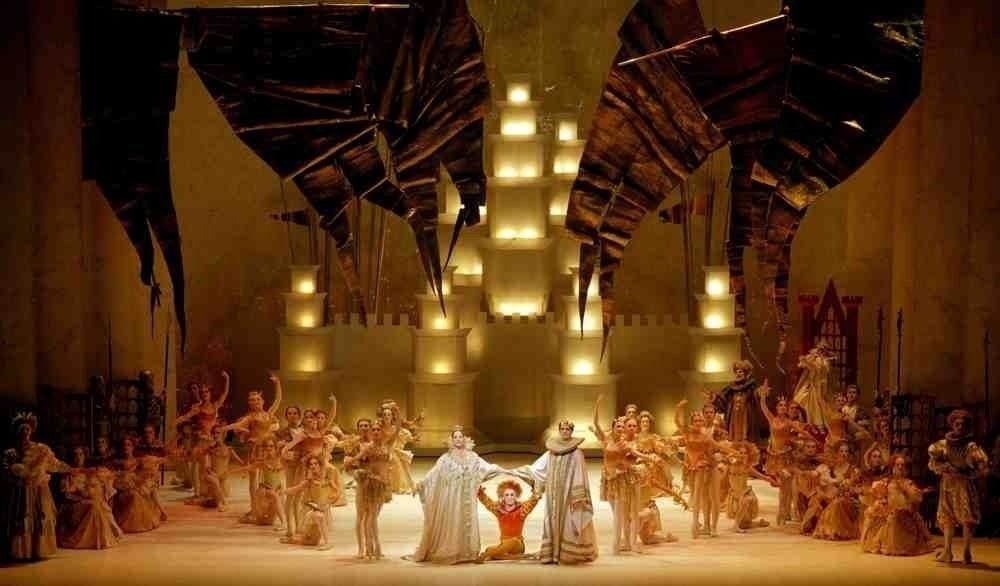 One of Monica Mason's parting gifts to the Royal Ballet in this her last season as artistic director is to rescue from fated oblivion Kenneth MacMillan's last classical ballet, The Prince of the Pagodas, which gave him so much creative heartache.
Originally choreographed by John Cranko in 1957 to a specially commissioned score from Benjamin Britten (his only ballet score), the ballet has had a chequered history. It was twenty-nine-year-old Cranko's first three-act ballet, and he turned to fairytales as his template.
The Prince of the Pagodas, a mix of traditional and oriental fables, conflates several fairytales: Sleeping Beauty, Cinderella, Beauty and the Beast, Swan Lake, The Frog Prince, and so on. Britten's complex score, including Gamelan music partly inspired by his trip to Bali in 1956, provides dreamy otherworldly effect but a difficult time signature for the dancers.
Apparently, Britten had been daunted by the task set for him by Cranko (not exactly a meeting of minds), and the production was dropped after thirty-four performances. In 1987 (Cranko died in 1973) Kenneth MacMillan with a scenario from Colin Thubron (yes, the travel writer) undertook the commission to restage the ballet. He and Cranko had been friends and contemporaries, so he was an obvious choice.
Of course, he needed to make it his own, but events, Britten's death and his own heart attack, delayed matters. December 1989 saw the ballet's opening with a nineteen-year-old Darcey Bussell debuting in a leading role partnered by Jonathan Cope, now répétiteur on this production.
Monica Mason is concerned that 'this wonderful ballet', last revived in 1996 to mixed reviews, could vanish forever, so after a sixteen-year break here comes a concerted effort to give a 'problem' ballet the kiss of life and break the evil spell. The Britten Estate has agreed to twenty minutes of cuts and a reordering of the score, something MacMillan had wanted in the first place.
So, has a problematic ballet been restored to the repertoire? Jonathan Cope in an interview with Lottie Butler hopes this is the case: "Kenneth always said to me that there was a great ballet there, it just needed to be edited and sorted out. Now, many of the numbers that don't add much to the narrative, and are just a bit of padding, have been cut. The second act has been reduced and there has been some re-ordering—shifting numbers around to make more sense of the plot. As a result, the whole piece is tighter and more involving. In that respect, we hope as a ballet it will come to life."
If only that were the case… The dancing from Marianela Nuñez and Tamara Rojo, as respectively the good princess Rose and her bad half-sister princess Épine, is without a doubt outstanding and beautifully sustained, but there is slender characterization.
In King Lear fashion a doddery old ruler divides his kingdom unevenly between the two sisters. Épine takes revenge by turning Rose's betrothed Prince into a Salamander, seizes the crown and turns the court into a planet of the apes—a court of bestial baboons… dressed in Nicholas Georgiadis's red and black Elizabethan costumes…
Rose has to travel to Pagoda land to seek her Prince and break the spell with a kiss. Before she goes she is wooed by kings from the four corners of the world, but all are found wanting: North is too coarse, East too vain, West a fop (a marvellous bewigged Steven McRae), South too fiery.
The toned middle act in Pagoda land is the best of the three when the stage is de-cluttered of Georgiadis's glittering gilt crenellated towers and red throne (surely Ballets Russes and Goncharova-inspired), and the dancing is given room to breathe. Rose's duets with the slithering Salamander (Nehemiah Kish has found his role doubling as the dutiful bland Prince) are superb, as are her solos.
As always MacMillan tests the dancers with his demanding choreography. Rojo is magnificently spiky (Carabosse and Black Swan in one) as the wicked petulant sister, and an acrobatic Alexander Campbell excels (amazing ballon) as the deus ex machina Fool who guides Princess Rose through her rite of passage.
The final pas de deux hits the heights and all's well that ends well. The court is restored, evil vanquished, and a grand pas d'action ends on an up beat. But where is the heart of the tale?
One appreciates Nuñez's feat in her three main solos, classical moves taken to MacMillan extremes (and worth preserving), but one does not engage on a visceral or emotional level. This hybrid fairytale has got the better of him. Or maybe it is Britten's clever music that challenges him and the dancers ('counting in nines and fives, and sixes and threes—it's all over the place!'—Jonathan Cope again) too far.
Reviewer: Vera Liber