The Prom
Music by Matthew Sklar, book by Bob Martin, book and lyrics by Chad Beguelin, based on an original concept by Jack Viertel
Netflix
Released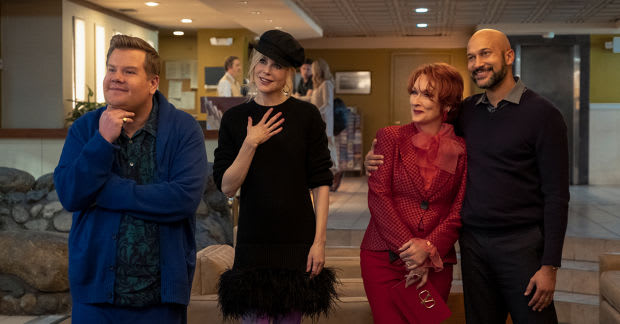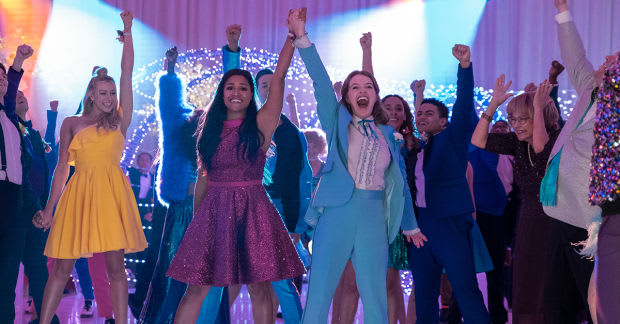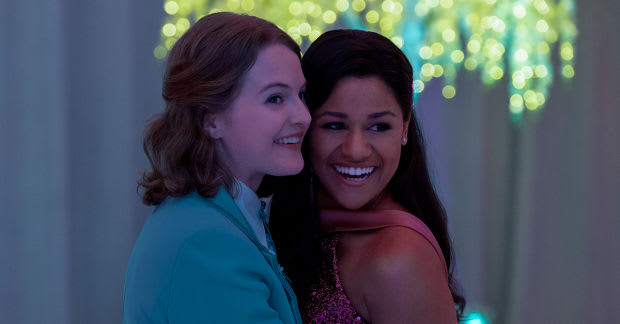 As the world continues to suffer from the ravages of coronavirus, the appearance of this feelgood movie produced and directed by Ryan Murphy will provide some much-needed relief.
The Prom started life in Atlanta in 2016, before graduating to Broadway with limited success a couple of years' later.
However, the screen version has been packed with the kind of stars who could turn an advert for laxatives into a global bestseller. The list is headlined by Meryl Streep, Nicole Kidman and James Corden and doesn't stop there.
The story (apparently based on a real-life experience from only 10 years ago) that they tell is of a young girl, Emma played by honey-voiced Jo Ellen Pellman, in bigoted Hicksville (actually Edgewater), Indiana who controversially wants to bring Ariana DeBose as her girlfriend Alyssa to the high school prom, much to the distress of her fellow students and local luminaries.
While Alyssa's mother, portrayed by Kerry Washington, ostensibly wishes to protect her daughter, many of the town's older folks have an unreconstructed, one might now safely say Trumpian view of anything a little out of the mainstream and that certainly includes homosexuality.
As Emma's plans look doomed to failure, a quartet of tired Broadway actors long past their sell-by dates roll into town, receiving unexpected support from Keegan-Michael Key as the school principal.
One advantage of this setup is that it gives the creative team numerous opportunities to satirise (gently) the industry that they undoubtedly love, not to mention its often self-obsessed stars.
Each of them has a chequered history to say the least. Meryl Streep plays Dee Dee Allen, an even greater narcissist than her fellows, Nicole Kidman is a gal who never managed to escape the chorus line, James Corden portrays a gay actor bereft of supportive parents, while Andrew Rannells takes the role of a barman allowing his Juilliard training to go to waste.
Their initial motives might be self-centred but each does his or her best to help cruelly abused Emma to overcome prejudice and harassment in a search for fulfilment and love.
The rock-influenced score has many high points, starting with the witty "Changing Lives" with its refrain "Don't Be Gay in Indiana", continuing in great fashion with Miss Streep's torch song "It's Not About Me" and Ariana DeBose poignantly singing "Alyssa Greene", while the duet between Nicole Kidman and Jo Ellen Pellman "Zazz" is unforgettable.
Perhaps inevitably, what many will regard as the best song of all, "It's Time to Dance" launched by two young women, is saved for an ending that will leave many viewers in tears.
The political element to Emma's tale is powerful and will really hit home with British viewers constantly being beaten about the head with demands for "freedom of choice", frequently out of by those only too keen to prevent minorities from enjoying any such thing.
A strong if somewhat predictable plot will prove popular with every lover of musicals, while Ryan Murphy's direction of a show that is likely to get branded as an instant classic is never short on razzmatazz or wit.
Reviewer: Philip Fisher