The Queen of the North
Ron Rose
Octagon Theatre, Bolton
–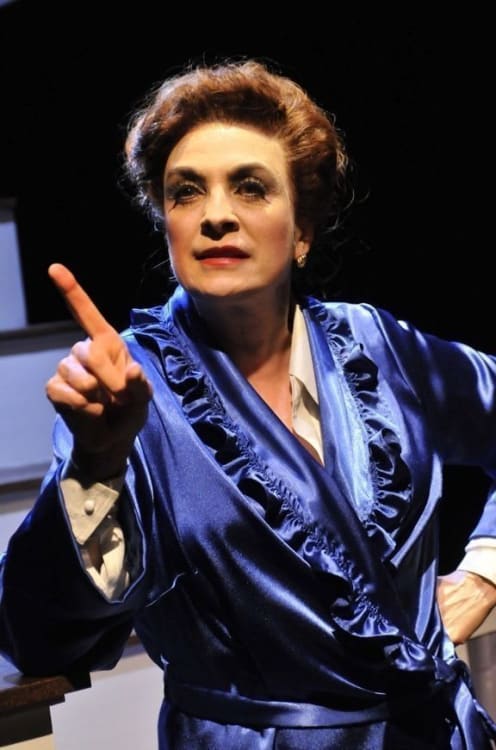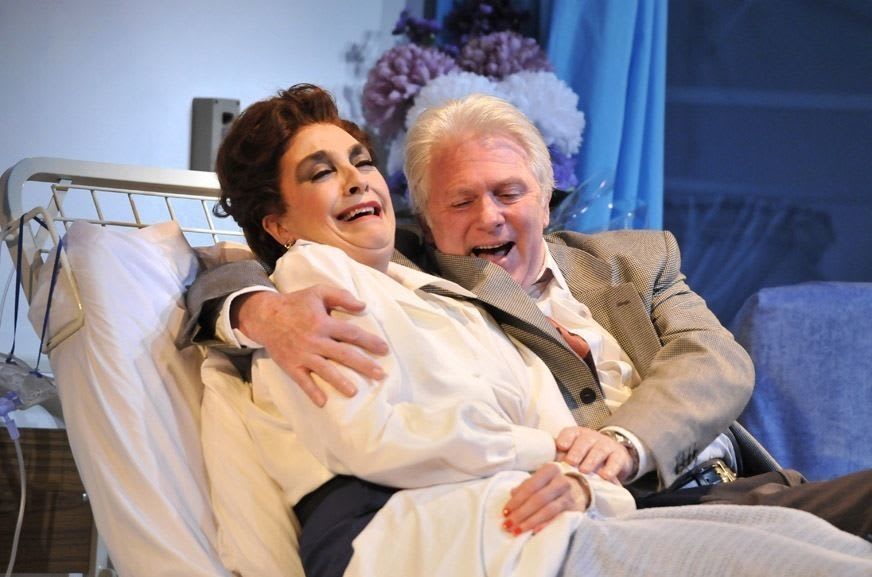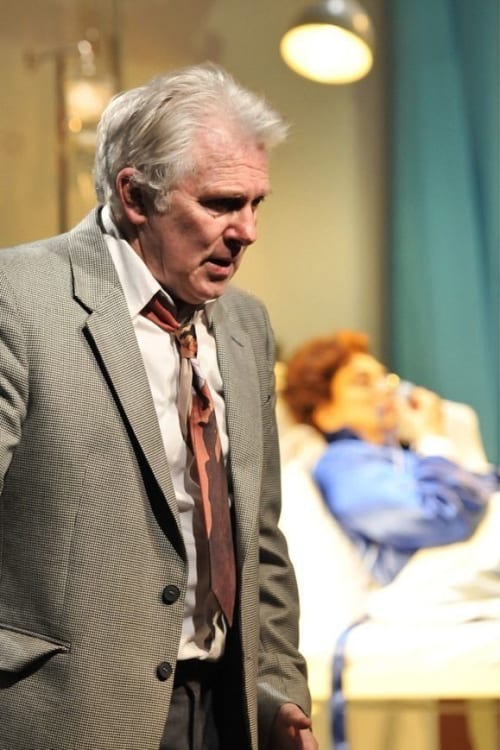 Following last year's The Demolition Man about Bolton steeplejack and TV star Fred Dibnah, the Octagon now has another new play about a local TV celebrity, this time the actress Pat Phoenix, who was better known as the feisty Elsie Tanner on Coronation Street.
The play tries to cover most of Phoenix's life, from her childhood with her Irish mother who threw her husband out after she discovered he was a bigamist, through her stage and screen acting, her marriage to actor Alan Browning who turned out to be an alcoholic and her final diagnosis with cancer and marriage to actor Tony Booth.
The period in which the play is set, however, is from when she first goes into hospital after collapsing on stage before her diagnosis with cancer up to her death, and the rest of her life is told by her in the form of narration and flashbacks in more or less chronological order, occasionally cutting back to "now".
As a technique for telling a story, there is nothing wrong with this structure as it has been made to work successfully many times before, but here it feels rather creaky and obvious and the storytelling mundane. I remember one of my playwriting tutors talking about biographical plays—he's written some very successful ones himself—talking about the need to avoid a "chronological dirge", a trap which writer Rose has fallen into here. Many of the techniques—heavy use of character narration to link together unrelated events in the strict order that they happened, framing the plot as a story told from a hospital bed—are hardly original and aren't applied with a great deal of imagination.
The play, as might be expected, focusses very strongly on Phoenix herself, giving actress Lynda Rooke a very demanding role that very rarely allows her a moment offstage, but she certainly carries it off successfully. She avoids a slavish impression of the actress or her Corrie character but instead gives us the essence of her character and does a great job of holding the whole thing together.
Similarly, John McArdle brings a great deal of warmth and humour to the part of Tony Booth—the real Booth was in the audience on press night, which must have been quite intimidating for both of them—and really lights up the stage whenever he steps onto it. By far the best scenes are between these two characters, as the actors put across a bond of real affection between them with great skill and subtlety.
The accompanying performances are less skilfully realised in many cases; the other actors all play multiple roles, many of which have been conflated from many more characters in the real story. Matt Healy is very good as Phoenix's father Tom Manfield reconciling his charismatic side with his more selfish behaviour, but he portrays the actor Alan Browning as such a slimy caricature that it is difficult to see how anyone could like him at all, let alone marry him. The remaining characters from Paul-Ryan Carberry, Charlie Covell and Sally Hodgkiss are under-written and under-performed for the most part, and each seems to be projecting his or her voice for a different-sized venue.
For anyone interested in Phoenix's life, this play certainly provides a tour of the main points, but in an unimaginative and peculiarly unengaging way. Having said that, there are some scenes of real humour and genuine warmth and a great central pairing of Rooke and McArdle who really know how to get the most out of their scenes together.
But while the writing is a little more accomplished than The Demolition Man, this isn't a new play that other theatres will be fighting to produce.
Reviewer: David Chadderton