The Real Thing
Tom Stoppard
West Yorkshire Playhouse and English Touring Theatre
West Yorkshire Playhouse
–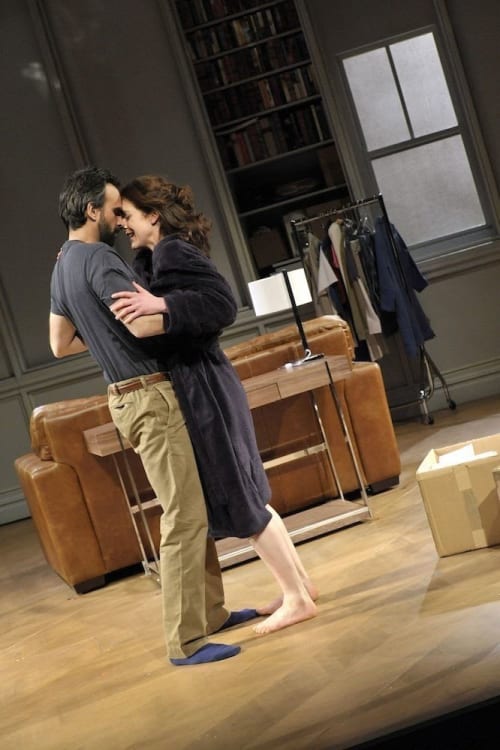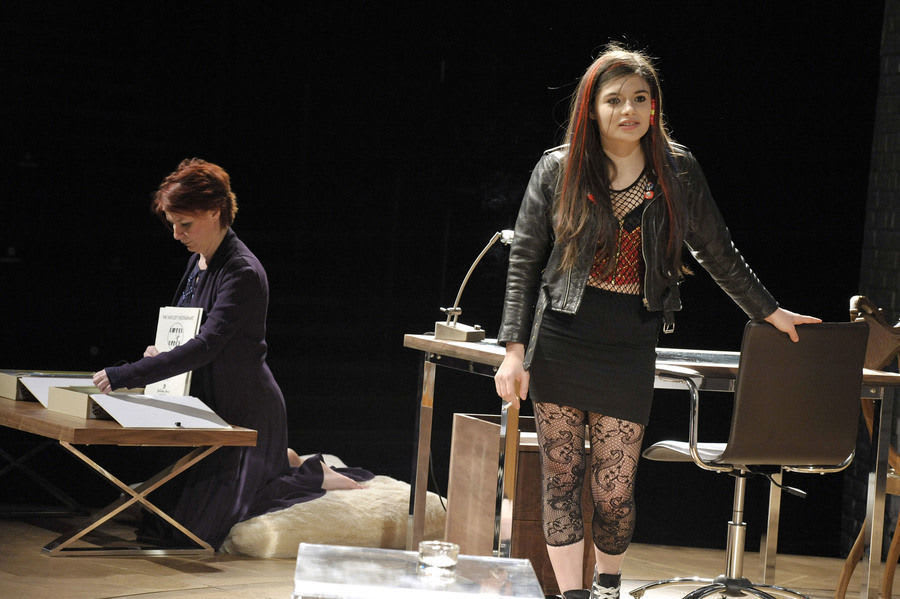 Tom Stoppard's 1982 play represents a turning point in his writing, marking a move from showy displays of pure wit and extravagant scenic images towards later more intimate dramas dealing with more personal themes. It's a piece which has come in for criticism on a number of grounds, but, while hitting a few bum notes, this revival is on the whole a heartfelt rendition which reveals an at times deeply moving rumination on love and art.
Henry (Gerald Kyd) is a verbose—some would say smug—playwright married to actress Charlotte (Sarah Ball), though not for long. Through various plays-within-plays, repetitions and clever inversions, Stoppard dissects Henry's relationships, pitching us between love and 'its opposite', and between art, politics and truth.
The staging, bound to be a challenge in this ever-shifting comedy, gives rise to some of this production's early difficulties. This is a play on a close human scale, in which most scenes consist of two characters batting ideas, jokes and barbs between themselves. Particularly in the early phases, the scale of the auditorium—and, more importantly, of the set—leaves the actors isolated and forced to play 'out' towards the audience. The recent Old Vic revival was a better example of how large performances can be normalised within a relatively cramped but multifaceted set.
Once the play hits its stride, though, there is nonetheless much to admire about the performances, set and lighting design. Stoppard has created a number of difficult moments which need sympathy and balance to keep the audience onside: particularly the transition for Annie (Marianne Oldham) from jilting wife to enthralled lover. A heartbreaking break-up scene is followed swiftly by the joyous early days of her new relationship, and here the set and lighting adds ingeniously, light flooding the stage through cleverly revealed windows as the sound of Herman's Hermits likewise floods the auditorium.
In fact, Marianne Oldham's likeable, wry Annie is one of the strongest aspects of the production. Kyd as Henry also gives a powerful performance, and their intelligence, magnetism and charm is essential to bringing off the often knotty patterns of thought and speech from which the play is woven. They do this with panache. Simon Scardifield's nuanced playing of Max also reaps rewards, both comic and emotional.
Kate Saxon's direction is for the most part lean and unfussy, with moments of real emotional engagement and understanding. Odd choices ring false, however: the decision, for instance, to lumber Henry and Charlotte's daughter Debbie (Georgina Leonidas) with too-typical tropes of teen rebellion. The attack with which Leonidas plays the part sets her single scene off on the wrong footing. Debbie is, after all, her father's daughter, and we later also see how he learns from (or at least parrots) her in turn. And at times the cross-talk and comic timings are slightly off in the first couple of scenes, but again, the performers later hit their stride, particularly when Kyd and Oldham are allowed the space to spark together.
At heart, then, this is a flawed production of a flawed but beautiful gem. But at moments, both production and play shine, and for those not familiar with the text, there is much both to admire and to take to heart within its clever twists and surprises.
At West Yorkshire Playhouse until 26 May. Then touring to: Cambridge Arts Theatre, 29 May - 2 June 2012; The Everyman Theatre, Cheltenham, 5 June - 9 June 2012; Watford Palace Theatre, 12 June - 16 June 2012; Theatre Royal Brighton, 19 June - 23 June 2012; Oxford Playhouse, 26 June - 30 June 2012; Northcott Theatre, Exeter, 3 July - 7 July 2012
Reviewer: Mark Smith