The Red Barn
David Hare, based on the novel La Main by Georges Simenon
Lyttelton Theatre (National)
–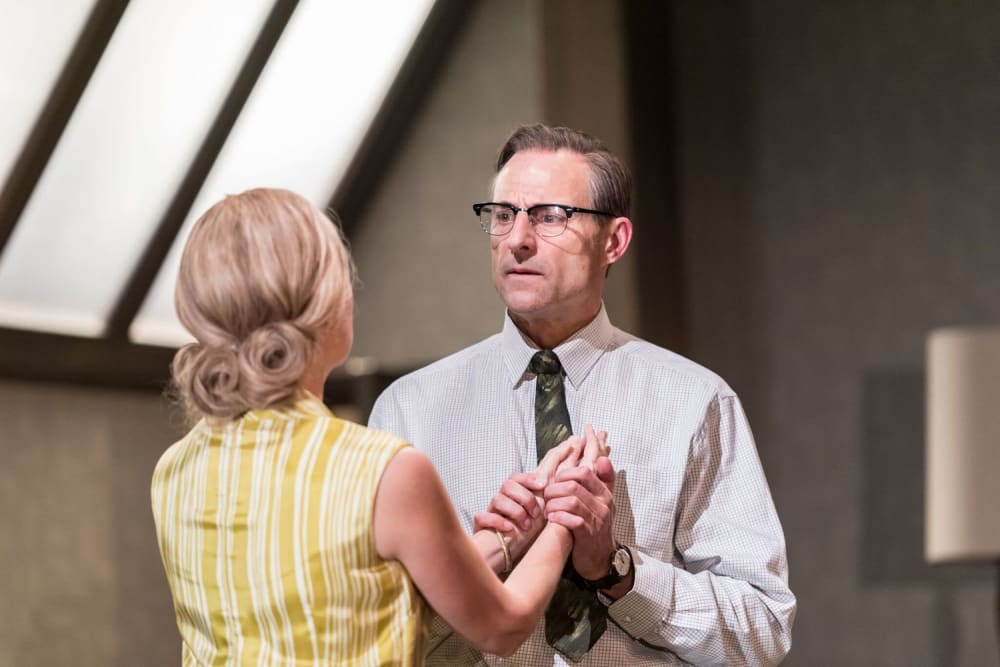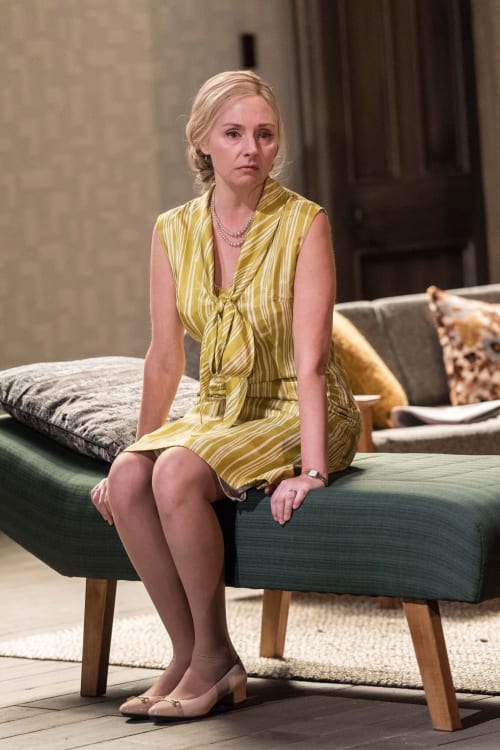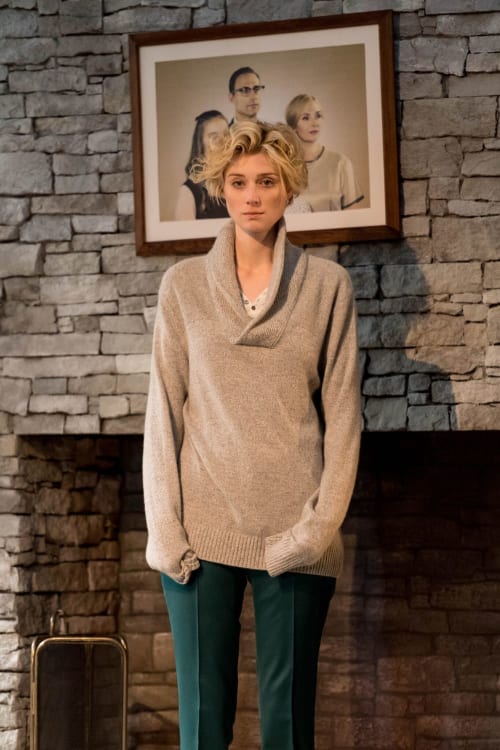 The prolific Belgian novelist Georges Simenon was best known for his crime novels featuring ace detective Chief Inspector Maigret.
However, he also had a sideline in psychological thrillers, which is the genre that included his novel La Main, here presented as a new play by Sir David Hare, The Red Barn, and set in around 1968 when the original was written.
This stage version, directed by David Icke, takes a long time to ignite, by which point it has become a detailed study of well-to-do Connecticut lawyer Donald Dodd, portrayed by Mark Strong.
The evening opens dramatically, using Bunny Christie-designed sliding screens to portray American favourite Hope Davis as Mrs Ingrid Dodd at the optician and then enduring a spectacular blizzard that turns out to be the worst of the century.
Its primary consequence is the literal loss of quiet loner Donald's oldest (and possibly only) friend, lecherous but extremely wealthy Ray Sanders.
This causes great consternation to Australian import and The Great Gatsby star Elizabeth Debicki, playing Ray's supermodel-proportioned, blonde actress wife Mona. As a result Donald bravely goes searching, at the insistent instigation of Ingrid, a woman used to getting her way, quietly but effectively.
In flashback, we see that Ray was no shrinking violet, so that his passing is less sad that might have been the case.
It also throws together Donald and Mona, though mysteriously Ingrid seems happy to offer a helping hand.
These dramatic incidents allow Simenon to delve deep into Donald's anguished soul, showing his reactions to a series of pressure situations and revealing little capacity for happiness, except in one particular.
Eventually, the events in the Connecticut house and The Red Barn, not to mention the Sanders's spectacularly stylish, white Manhattan penthouse complete with Henry Moore (or school of) and even a seedy local paper office, build to a dramatic and unexpected finale, which is designed to justify and explain all that has gone before.
While this kind of thing works well on paper, it feels rather dated and static on stage so that for long periods of the 110-minute running time very little appears to happen, although this does allow spectators plenty of opportunity to enjoy the award-winning skills of Mark Strong.
Reviewer: Philip Fisher