The Revenger's Tragedy
Thomas Middleton
Cheek by Jowl and Piccolo Teatro di Milano
Barbican Theatre
–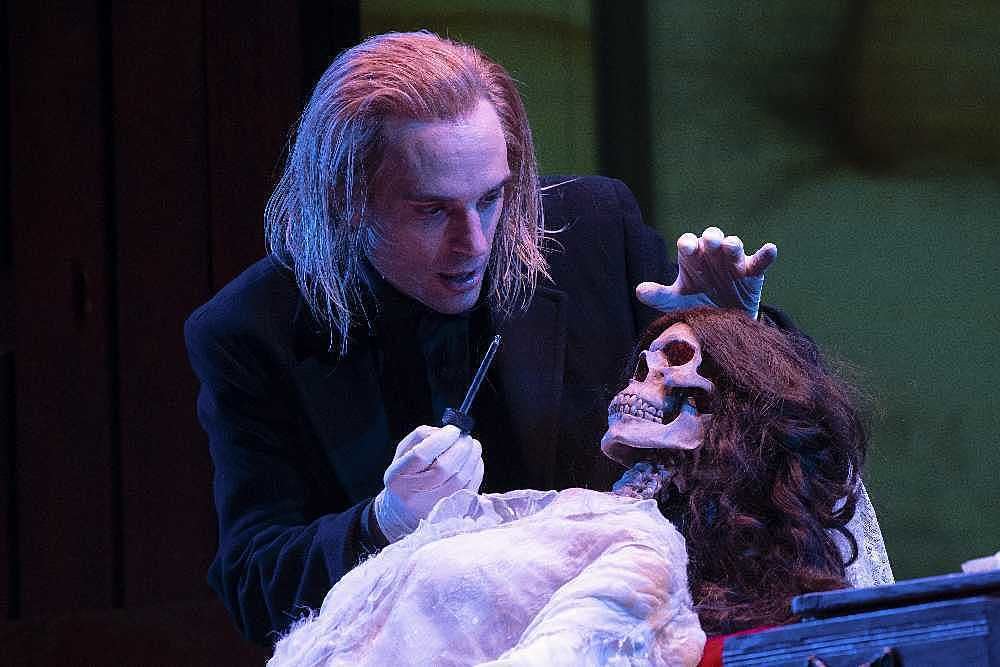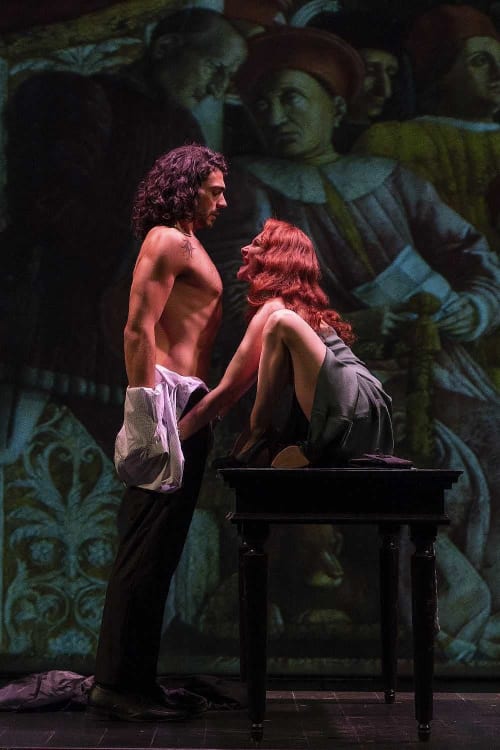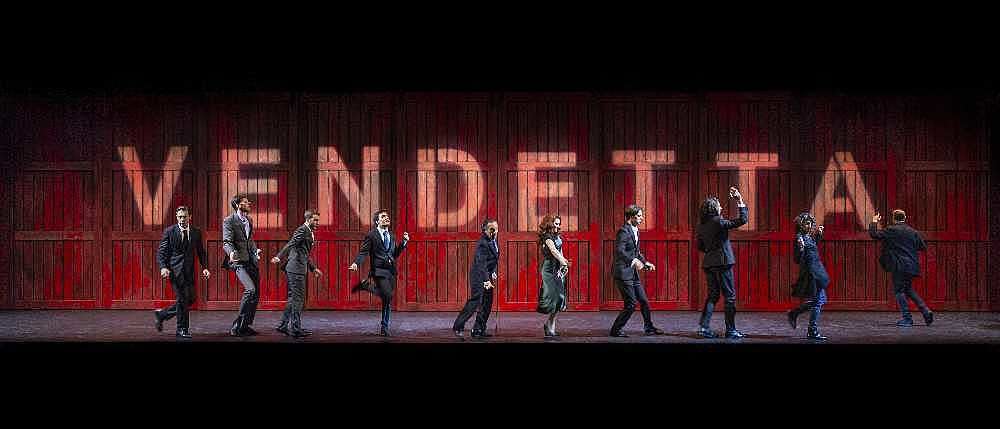 Nobody could fault Cheek by Jowl's Declan Donnellan and Nick Ormerod for their sense of adventure and international reach, having already worked extensively with companies in France and Russia.
Their latest co-production involves Piccolo Teatro di Milano and rather convolutedly required a translation of Thomas Middleton's The Revenger's Tragedy from English into Italian, before being re-translated back into occasionally clunky English surtitles.
Such efforts might seem excessive, were it not for a staging which works perfectly in the Italian language, since events have been updated from the Jacobean era to the present day, with the sinister types who rule the roost converted into what look suspiciously like Mafiosi families.
In a stylish two-hour production designed by Ormerod during which the actors play on a wide, shallow stage space backed by ten large doors, through which gigantic images are projected, the opening features the revenger himself, the excellent Fausto Cabra's Vindice, acting as expository narrator and introducing the key players.
These broadly hail from three families, each as unprincipled and evil as the next, every one keen to establish its own primacy by whatever means are necessary.
As the play opens, The Duke portrayed with gusto by Massimiliano Speziani is fingered as the perpetrator of a rape against Vindice's dead love. Vengeance is sworn and duly followed through, in one of those great revenge tragedy scenes involving subterfuge, lust, a skull and deadly poison.
Rather than the end of a power struggle, this becomes the gory opening to an evening that could test the strongest of stomachs, with tongues and eyes extracted on stage and then projected in close-up on the big screen, while death follows upon death as the families joust for the dukedom.
While all of this sounds like serious stuff, and is, this work also has its comic elements, which require good judgement on the part of any director who needs to avoid slipping over into cynical farce as the body count inexorably rises.
That is Declan Donnellan's skill and he gets it absolutely right on this occasion, balancing the unintended comedy of what might otherwise be poker-faced tragedy, with the sad pathos.
This is particularly apparent within our anti-hero's family situation, in which the only good person on the stage, Marta Malvatestiti as chaste sister Castiza, is literally sold into prostitution by her greedy mother, Pia Lanciotti.
The latter actress also rises to the occasion as another mother. The Duchess is keen to promote the interests of her three sons, each as loathsome as the last, in their efforts to rape not only innocent women but, in a more metaphorical sense, the country that they long to rule.
This production, which is on a short tour of Europe, is great fun, builds to an unforgettable dénouement, overcomes the language barrier with ease and comes highly recommended.
Reviewer: Philip Fisher