The River
Jez Butterworth
Royal Court Theatre Upstairs
–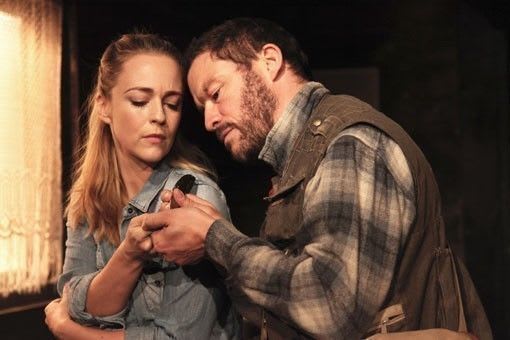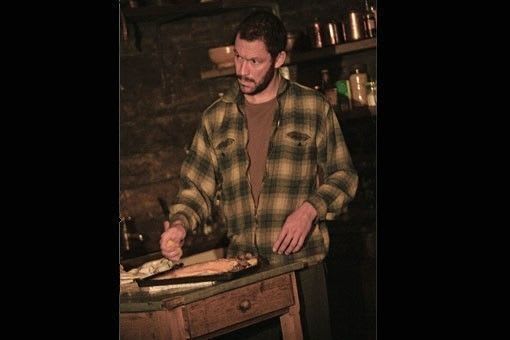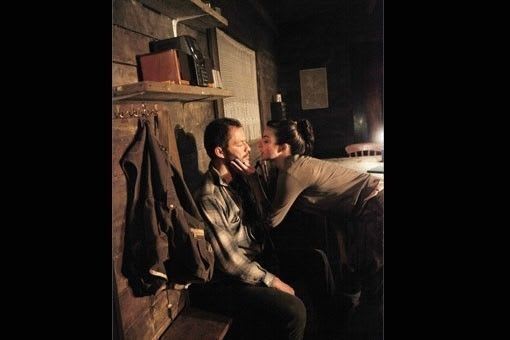 Jez Butterworth writes on two contrasting scales. Plays like Mojo and Jerusalem feature large casts and take on sweeping issues. By way of contrast, The Night Heron and The River are small, intricate pieces delving deep into the soul.
The writer's first play to appear in the more intimate space Upstairs at the Royal Court is graced by a magnificent re-creation of a wooden cabin, designed with as much love and care by Ultz as Butterworth has lavished on his deeply poetic text.
The writer's director of choice, Ian Rickson, works with a quartet of actors who do not put a foot wrong in delivering a mysterious, ethereal piece about love, trout and solitude.
The starting point in what initially threatens to be a dull 80 minutes is the desire of The Wire's Dominic West as the cabin's owner, like the other characters bereft of a name, to persuade his wilful companion played by Miranda Raison to abandon a glorious sunset and Virginia Woolf to go fishing.
At times, The River can seem a little too much like a paean to angling for sea trout, but that strand eventually becomes a meaningful symbol as much as a source of tall tales.
The mildly eccentric loner's stunning new girlfriend soon receives professions of love that she takes in her stride.
As we move on beyond the expedition to a unique night of searching for something even more exciting than a fish, the man's companion becomes Laura Donnelly's Irishwoman, rather perkier than her earnest blonde alternative but equally alluring.
Gradually, one comes to realise that the two women are undergoing similar experiences that often use identical language to intrigue the viewer. The inter-relationships become increasingly complex during a play illuminated by poetry and song, which never at any point promises clarity or resolution, nor does it need to.
Whether we are in different time lines or fantasies, The River is an insightful and generally gripping piece of writing that offers a final twist in the tail to leave audience members with plenty to ponder as they wend their way home from urban Sloane Square, while mentally remaining on the lonely riverside.
Reviewer: Philip Fisher