The Rocky Horror Show
Book, music and lyrics by Richard O'Brien
Ambassador Theatre Group Ltd
Churchill Theatre, Bromley
–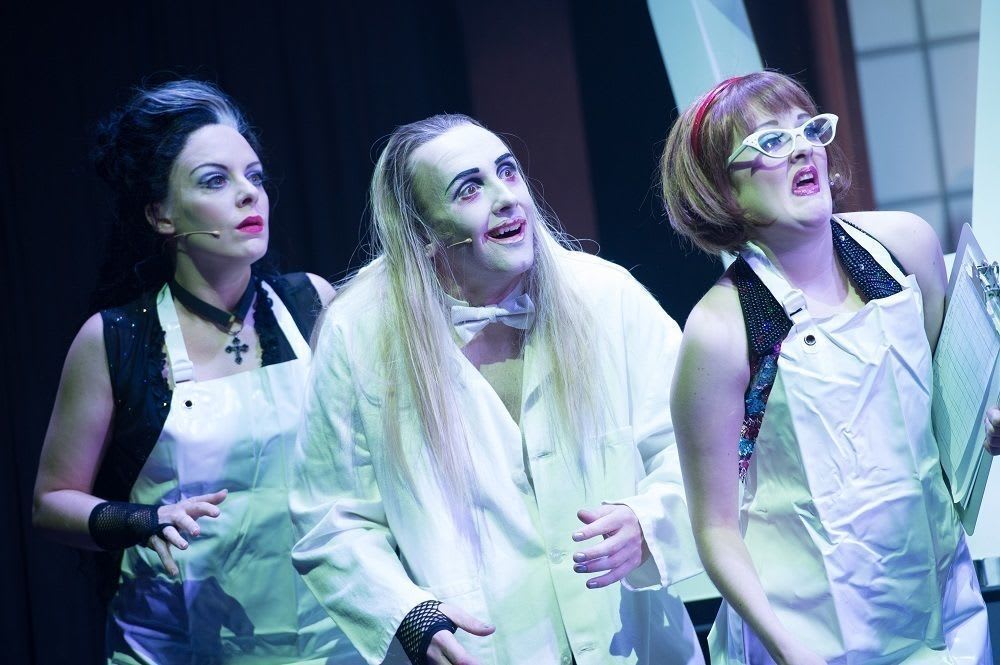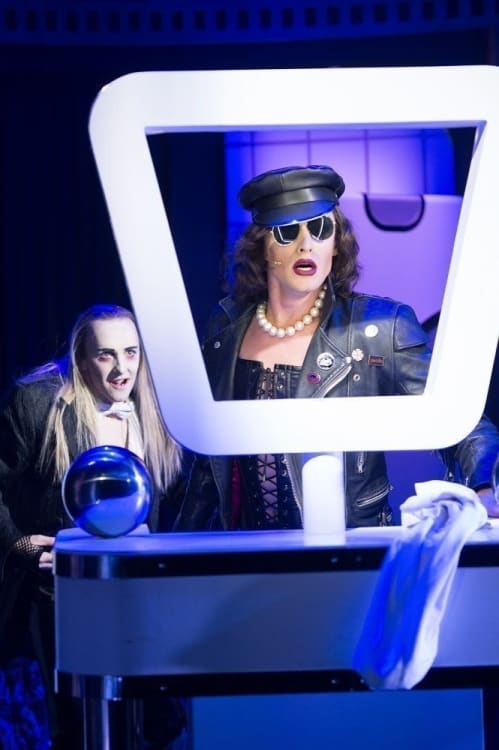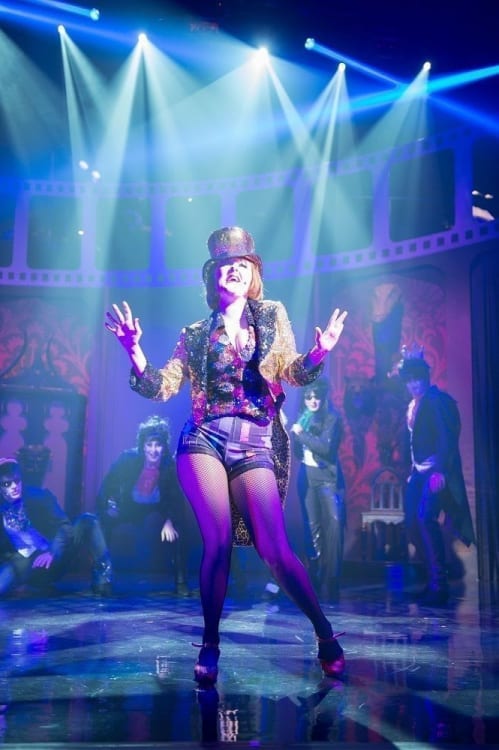 The Ambassador Theatre Group's 40th anniversary production of legendary musical The Rocky Horror Show continues its successful national tour, this week visiting Bromley.
First seen at London's Royal Court Theatre in June 1973, since when it has been translated into more than 10 languages and been performed in over 20 countries, the show is noticeably updated but with a light touch and also flaunts refreshed musical arrangements.
Even with the original remaining unmolested, Rocky Horror does not seem dated though its power to shock is inevitably diminished by time. That said, the more authentically dressed–up of its fan audience certainly turned heads in Bromley on a wet Tuesday night, several of them showing more underwear than the mannequins in Ann Summers's window up the High Street.
Inside the theatre they were in good voice too and, with the exception of one or two clever–dicks, the obligatory heckling Par–Tic–I–Pation was good natured if somewhat baffling to Rocky virgins; the hard core aficionados were easy to spot as those who stood up to dance not at the opening bar of the "The Time-Warp" but at the cue for the opening bar. Also initially baffling for those who might have thought they were getting up to leave in a curious mass exodus.
This sci–fi horror B–movie tribute has the traditional opening plot of a vestal young couple, Brad and Janet, forced to take shelter from the stormy night in a spooky castle which then explodes into a mad rock musical of sexual eccentricity and classic songs ("Science Fiction–Double Feature", "Touch–a Touch–a Touch me", " Rose Tint My World" etc).
Castle residents, scantily-clad transvestite scientific experimenter Frank 'n' Furter and his latest creation, a tanned, rippling beef–cake called Rocky "Truly beautiful to behold" whose "libido hasn't been controlled", secure the sexual awakening of the innocents who eventually return to safety as the remaining aliens from planet Transsexual leave for home.
Priscilla Queen Of The Desert-award winning Oliver Thornton is brilliant as Frank 'n' Furter. His sweet transvestite from Transsexual, Transylvania, is sensual, well sung and has wonderful legs.
The narrator is played by Philip Franks; he is outstanding in his delivery, judging to a tee the anticipated heckles, tolerant of the others whilst batting back quips with understated command.
Dani Harmer, who took over the role of Janet from ex-Emmerdale actress Roxanne Pallet earlier this month, is very cute if not a strong singer and on Tuesday played opposite understudy Christos Dante who stepped into Sam Attawater's shoes to make a good fist of the role of Brad.
Funny, naughty, camp as anything, packed with memorable numbers and with an audience out to have fun, this is a real party of a show that gets everyone on their feet and brings a "light In the darkness of everybody's life".
The tour continues until November. Henry Davis shares the role of Rocky with Rhydian, dates vary. Other cast changes also apply. Previously reviewed at Richmond Theatre.
Reviewer: Sandra Giorgetti