The Ruffian on the Stair
Joe Orton
The Hope Theatre
–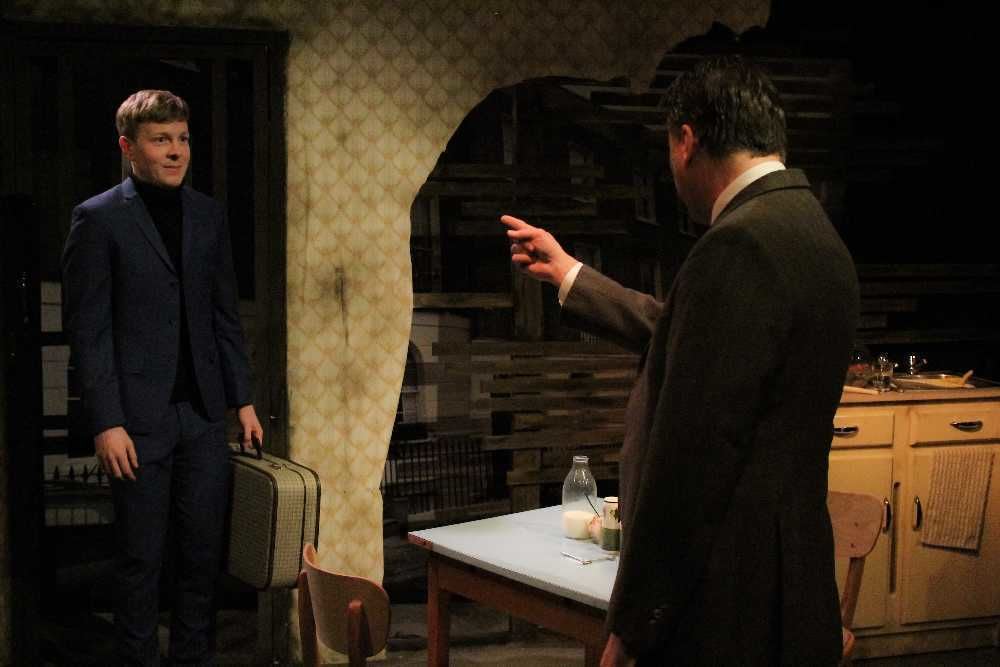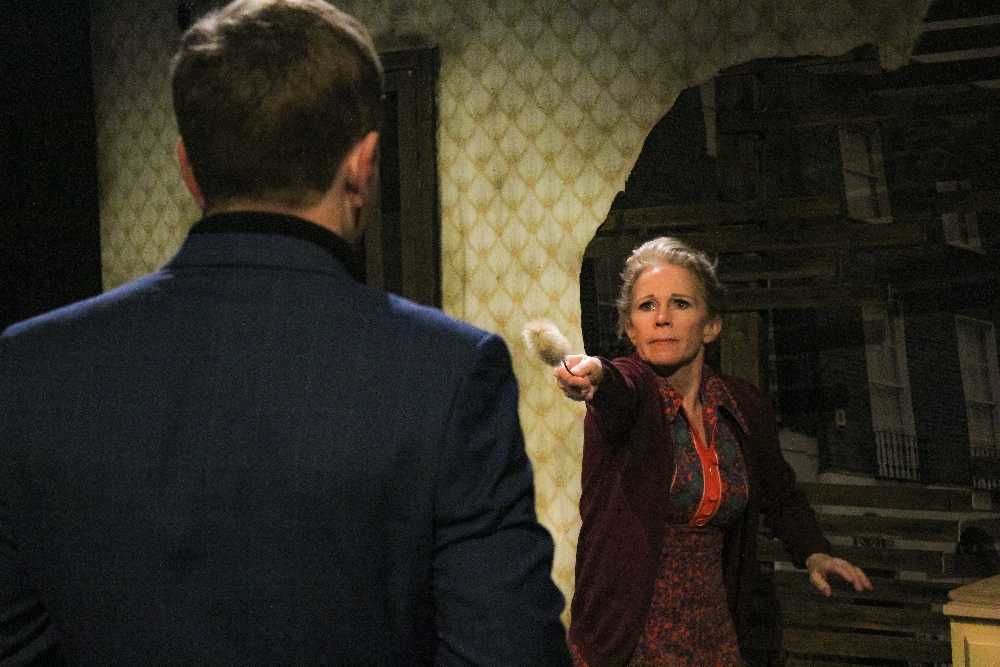 The Ruffian on the Stair is an hour-long surreal black comedy that bears the unmistakable hallmark of Joe Orton combined with a flavour of the sinister world of Harold Pinter.
The drama takes place in a shabby front room, beautifully designed on what one imagines was a minimal budget by Rachael Ryan, who convincingly manages to evoke life amongst the lower classes in London circa 1967 when the play was first performed on stage.
For the last two years, this has been home to Lucy Benjamin's Joyce (formerly Maddy and before that Sarah) and her "husband" Mike, played by Gary Webster.
While not always seeing eye to eye, the former prostitute and the van-driving petty criminal get along well enough until their lives are turned upside down by the arrival of a smartly dressed young man.
Adam Buchanan catches the eye in the role of smiling Wilson, seemingly intent on nothing more than becoming a lodger, although his sunny demeanour effortlessly manages to terrify Joyce.
More pertinently, Wilson is mourning the loss of his much-loved elder brother in a motoring accident that may have been something more deliberate. While his arrival initially appears to be random, Wilson soon establishes a close connection to his putative hosts in a series of scenes that could well bring to mind the complicated power struggle of the triumvirate in Entertaining Mr Sloane.
Paul Clayton's revival is welcome in that it restores an almost lost play to the London stage. However, some of the acting feels overly large for a tiny theatre space where no audience member is more than eight or 10 feet from the actors. In addition, possibly as a result of a particularly unresponsive audience, much of the humour failed to draw laughs at the performance under review.
Therefore, the lasting impression is of a far from perfect work from a playwright ahead of his time, whose reputation continues to ride high over half a century after his unfortunately premature demise.
Reviewer: Philip Fisher