The School for Scandal
Richard Brinsley Sheridan
Red-Handed Theatre
Park Theatre
–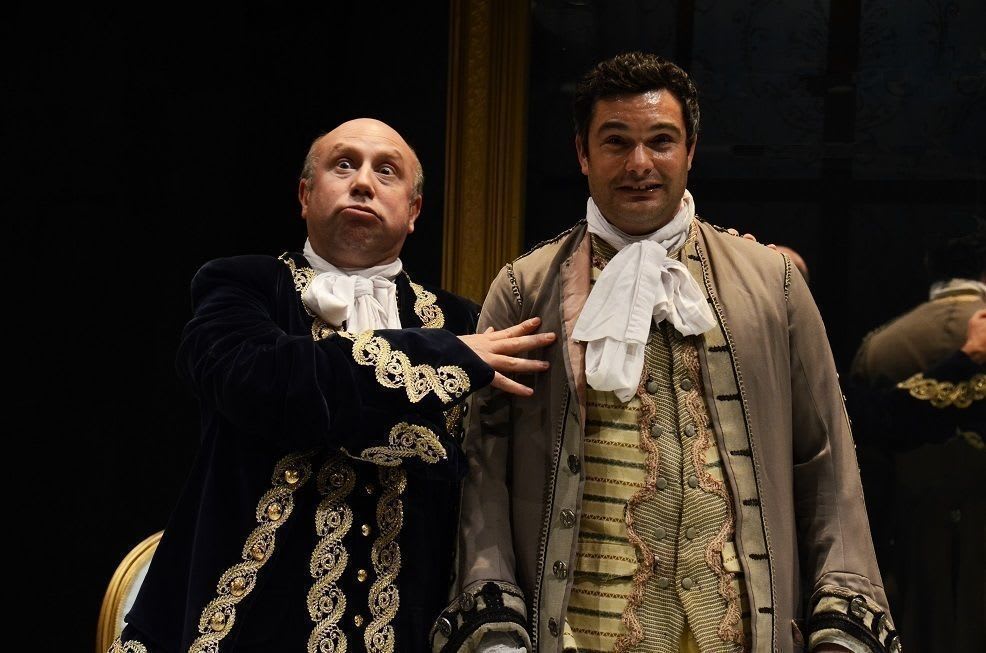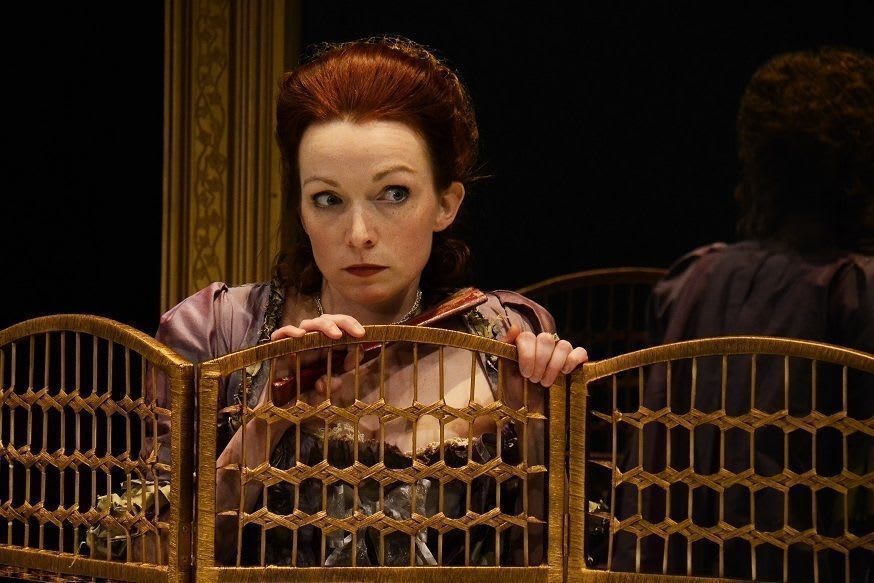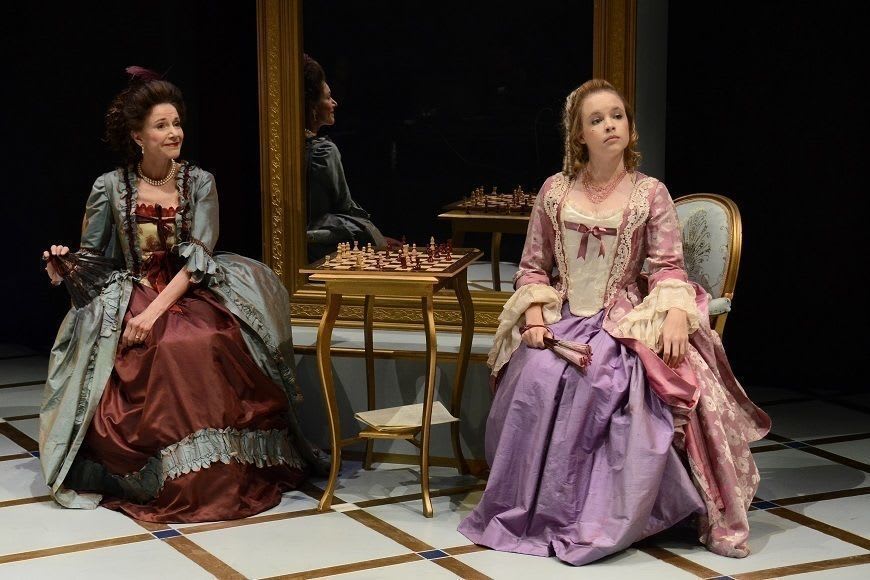 For the second play in the Park 200 Auditorium, London's newest theatre complex welcomes Jessica Swale's Red-Handed Theatre, a company that has had considerable success with post-Restoration comedies, its version of The Rivals still fondly remembered.
Their popularity has been the result of fusing entertaining musical accompaniments with strong renditions of the plays delivered by casts that always include high-quality character actors. This is practically guaranteed that they would be accessible to contemporary audiences, who might be fazed by a more traditional presentation.
The formula is pretty much the same this time around, although some of the acting can come across as overly mannered, even for this genre. As a result it takes rather longer than is usually the case to get into the plotting, although after the interval halfway through the 2¼ hours, the comedy really takes off and doesn't let up until the final line has been spoken.
The story will be familiar to many, set in a London awash with gossip emanating from the houses of the wealthiest citizens such as Belinda Lang's Lady Sneerwell, who is not above plotting assignations to generate even more to talk about.
Richard Brinsley Sheridan uses a pair of contrasting brothers to generate much of the humour. Tom Berish is Joseph Surface, seemingly the apple of everybody's eye, particularly that of is rather gullible guardian Sir Peter Teazle, Daniel Gosling uncannily bringing to mind Giles Brandreth at his most demonstrative.
Sir Peter has his own problems with a much younger wife, Kirsty Besterman charming the audience as much as her ageing husband with a glint in her eye and demure smile.
The word on the street is that she is entertaining Joseph's brother Charles, a lovable scoundrel played with appropriate loucheness by Harry Kerr. In fact, he is more interested in Jessica Clarke's Maria, despite a facial expression which suggests that the young lady sucks lemons for a pastime.
The scandalising in the early scenes may be mildly funny but once Timothy Speyer in the role of Sir Oliver Surface resurfaces (apologies but occasionally, even critics cannot resist) after years overseas, the pace and comic element really ramp up.
He is the boys' rich, long lost uncle and far cannier than anyone else around other than their former nurse, Mrs Rowley played in a lovely cameo by Rachel Atkins.
Together, this pair engineer the legendary screen scene, which is extremely funny primarily thanks to the thought that has gone into it from Jessica Swale and set designer Simon Kenny.
This leads to embarrassment and chagrin but also a highly moral ending with the good natured ending up on top, while the malicious gossipers are eventually put into their place.
Despite gorgeous costumes designed by Fi Russell, some good acting and moments of hilarity this is not the very best that Red-Handed Theatre has produced over the years. Even so, it would justify a trip out to Finsbury Park to see the Park Theatre and what it has to offer.
Reviewer: Philip Fisher