The Seagull
Anton Chekhov in a new version by Torben Betts
Open Air Theatre, Regent's Park London
–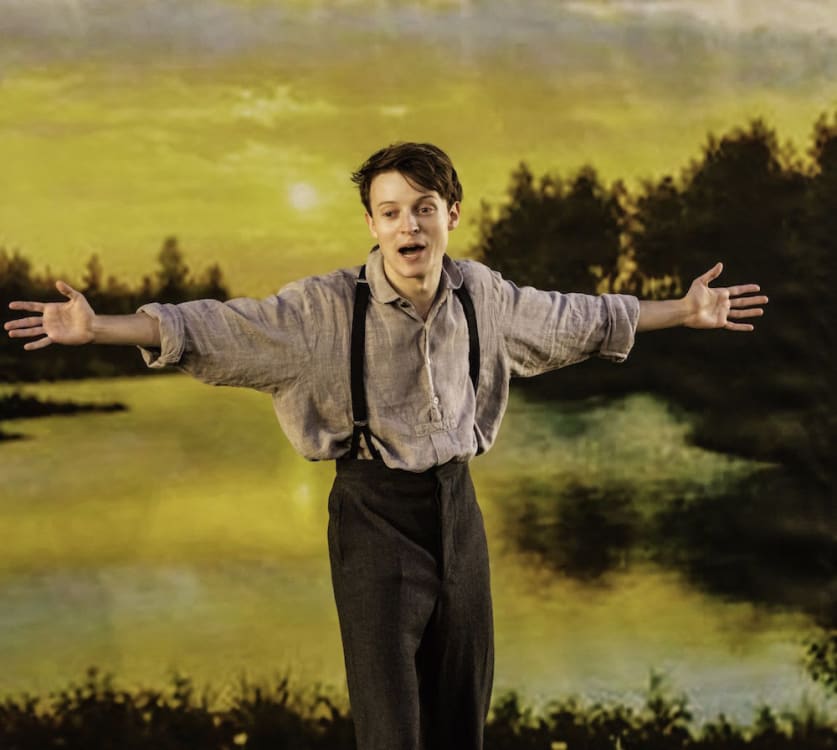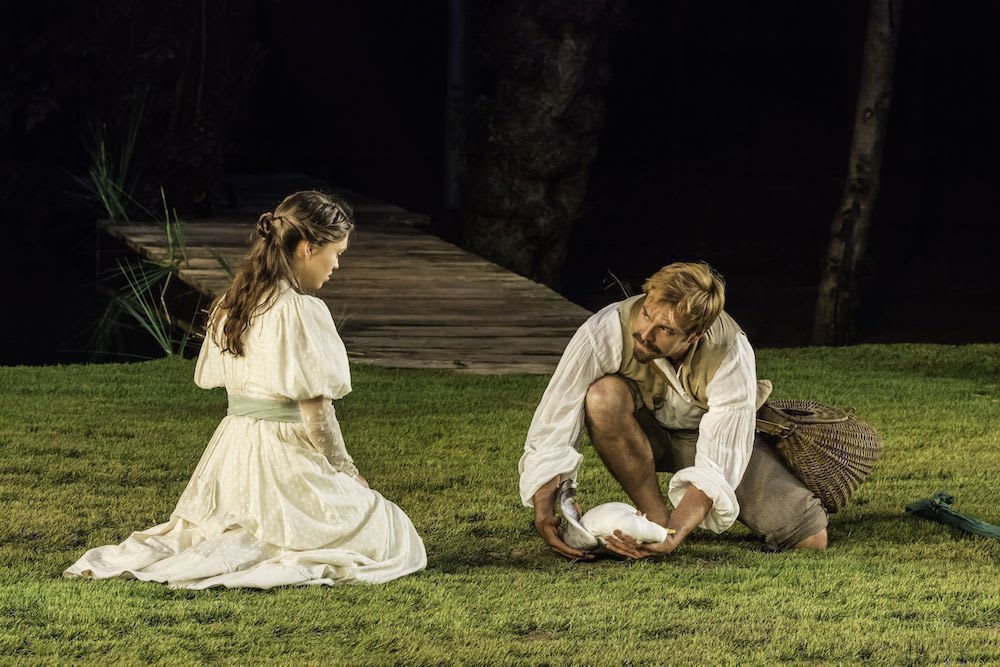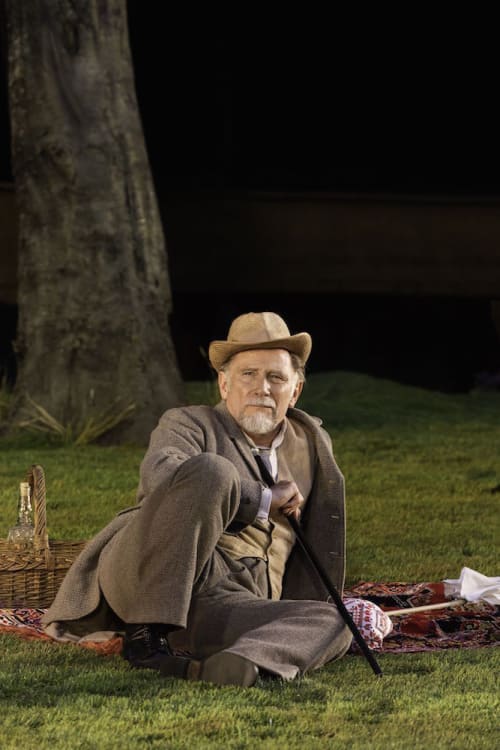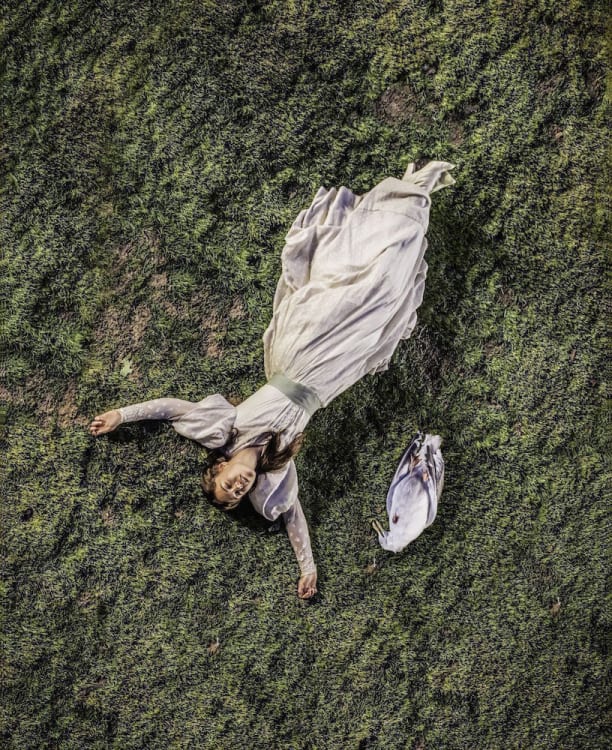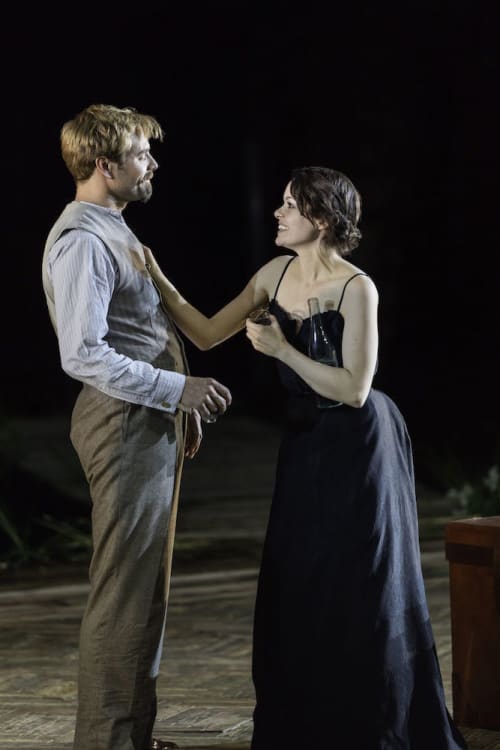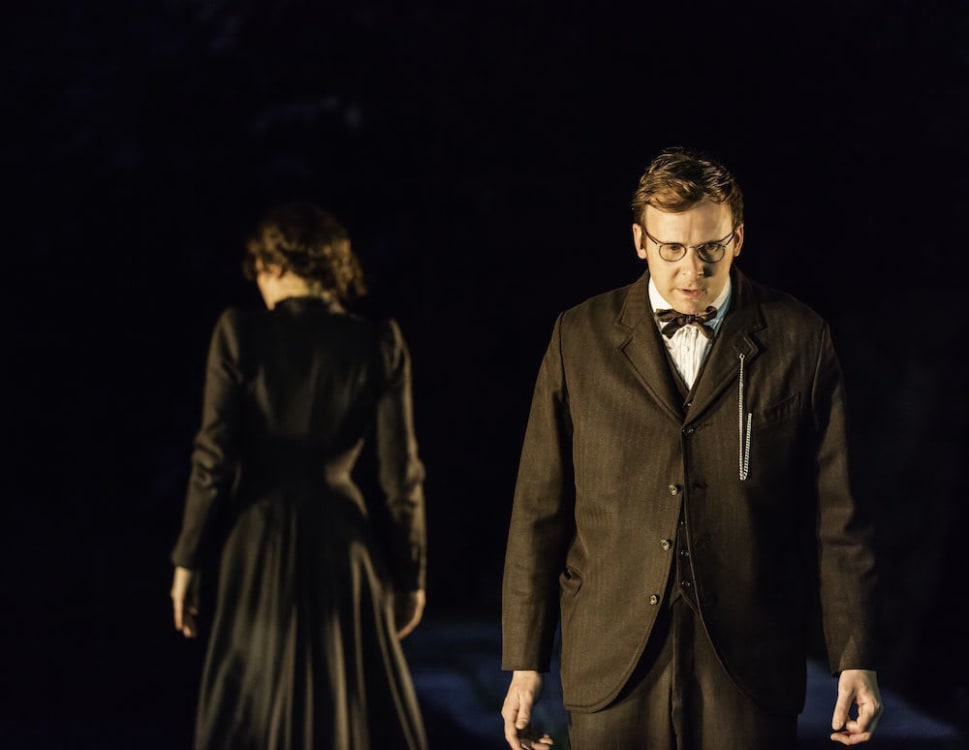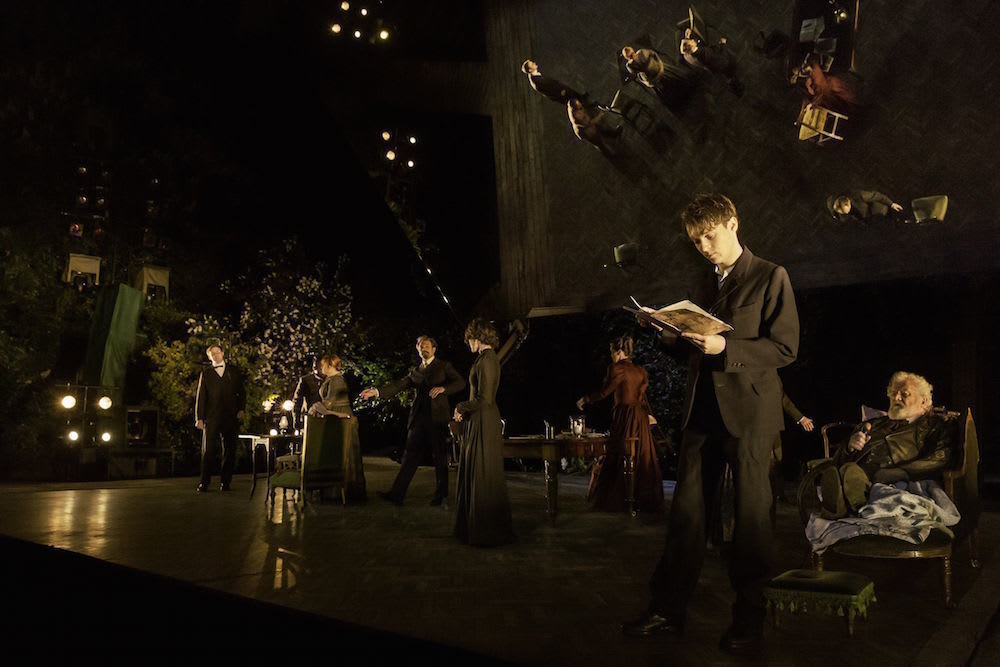 What director Matthew Dunster and playwright Torben Betts have concocted between them is Chekhov lite, dreams for a midsummer's night, from which Nina hopes never to wake.
Their Seagull is probably the best I've seen in a long time: energy, pace, and a refreshing sense of pleasure in the whole enterprise - more laughter than tears, and never a dull moment.
Concept and setting take the place of subtext, but what a delightful setting for "little action, lots of talk about literature, and masses of love", as Chekhov himself famously described his Seagull.
Jon Bausor's set steals the thunder from the thespians. A woodland glade with a cultivated lawn down to the lake, bridges leading off in four directions, and a huge reflective Anish Kapoorian overmantel canopy, holding "as 'twere the mirror up to nature". Or, perhaps, giving a distorting perspective of an introspective off-kilter world.
The night is fragrantly scented, warm and sultry; Konstantin is worrying about his play, whilst the two servants Natasha and Yakov (Tara D'Arquian and Tom Greaves) go skinny-dipping. The painted stage backcloth is erected and Chekhov's self-centred characters wander on.
Betts has produced from Helen Rappaport's 'literal' translation a robust and playful text ("Of course, a horse. A horse, of course."). The speech is modern vernacular, as befits bohemian artists: "always been a scrubby bugger", "tight as a camel's arse in a sandstorm", "all over Madame Arkadina like a rash", "buggering up your picnic", "you take the piss", "like a redundant old fart", "shallow shitty play", "wailing like a banshee".
Double-entendres, playing hard for easy laughs, intrude: "I wish I could be inside you—for half an hour", Trigorin to Nina. Humour is winkled out wherever possible, and unexpected voiceovers proliferate in Chekhov's most Hamlet-referenced play (although it's Hamlet who is pulled out of the water not Ophelia): inner thoughts spill out into "the air, promise-crammed".
Vanities, egos, unrequited love and unlived lives are spelled out and underlined, but I'm not sure I like "get him to a health farm" pertaining to the aging Sorin, or "my little poppet" (Arkadina to her son Konstantin). A noisy heron flies overhead (Chekhov's spirit in revolt or a benediction?), sadly not on cue for the "angel of the awkward silence" that Dorn speaks of.
"Awkward"? No awkward in the original. No matter, it is a welcome sight. At least it is not the metaphor of the poor seagull—the seagull, a seagull—the definite and indefinite articles never so loaded as in this play. Russian has neither.
Konstantin's conceptual play within the play, performance art before its time, wonderfully done (and well-delivered by a glowing Sabrina Bartlett), falls flat, but in that moment the still waters of many lives become muddy. Nina and Trigorin, Trigorin and Arkadina, Masha and Konstantin, Konstantin and Nina, you get the picture.
Masha settles for boring but kindly schoolteacher Medviedenko and treats him abysmally; Arkadina ("got him!") wins back Trigorin by appealing to his writer's superego. Nina and Konstantin are the collateral damage.
The estate manager's wife, Paulina, bothers Dorn with her attention, and her alcoholic daughter Masha wonders why she is more drawn to Dorn than her father. Konstantin's play speaks hopefully of a future single world soul, a uniting spirit, and Dorn says he experienced it in Genoa.
Time is a player in Chekhov's "oeuvre", the word Nina awkwardly seeks to describe Trigorin's. Lighting designer Philip Gladwell harnesses the long day's fading light. Natural light on immaculate grass (Yakov with lawnmower, Natasha with trimmer) gives way to sepia lamplight on parquet floor.
Is this the beginning of the end, the decadent society that the Revolution was to sweep away? The ever-present servants see and hear all, and shake their heads at their masters: estate manager Shamraev's impudence seems to have infected them. Adapter Torben Betts takes it one step further and has Natasha end the play with a damning word and accusatory finger at Arkadina, almost Soviet in interpretation.
Natasha is positively lovelorn as she shadows Konstantin. So much invested in a silent role. She cradles the dead seagull as if it were Konstantin himself. I wonder whether movement director Charlotte Broom or any of the creative team saw Rimas Tuminas' Vakhtangov Theatre's Uncle Vanya at the Noel Coward Theatre in autumn 2012. Expressionistic physical theatre elements and Christopher Shutt's sound design bring it back to mind.
Shutt's music, anachronistic and yet so evocative, drags the period-dressed drama into the modern age. Thunderous music, thunder and lightening, torrential rain pouring off the eves, bring the carefully thought-through production melodramatically to a close.
Janie Dee finds sympathy in her role of attention-seeking Arkadina, making her a believable still beautiful older woman in love with a vain younger man (Alex Robertson). At least they understand each other: self-belief and art come first.
Sabrina Bartlett's Nina and Lisa Diveney's Masha still have a lot to learn from her, but individually they make their mark. Ian Redford and Colin Hoult are perfect as the aging Sorin and the mild-mannered Medviedenko; Lisa Palfrey is a lovely Paulina; Fraser James's Shamraev is a little loud; Danny Webb's Dorn a little quiet; and Matthew Tennyson brings an endearing delicate quality to Konstantin (Trepliov here). How can his mother neglect him so?
Treplev or Trepliov—that is the question. I've seen both in annotated texts, but Moscow friends tell me it's the former. Russian word stress is a constant minefield. And, if paying meticulous attention to the smallest detail (sour plums thrown in lake; stepladders as door or ill luck pathways) as this visually stunning production does, why not give more care to the pronunciation of Russian names—a bête noire of mine.
Some Russian names sit uneasily in English actor's mouths (the provincial town of Yelets in Nina's), I know, but I've never heard Konstantin mispronounced so consistently. Poor Konstantin. I'd blow my brains out, too.
Reviewer: Vera Liber