The Seven Streams of the River Ota
Robert Lepage and Ex Machina
Ex Machina
Lyttelton Theatre (National Theatre)
–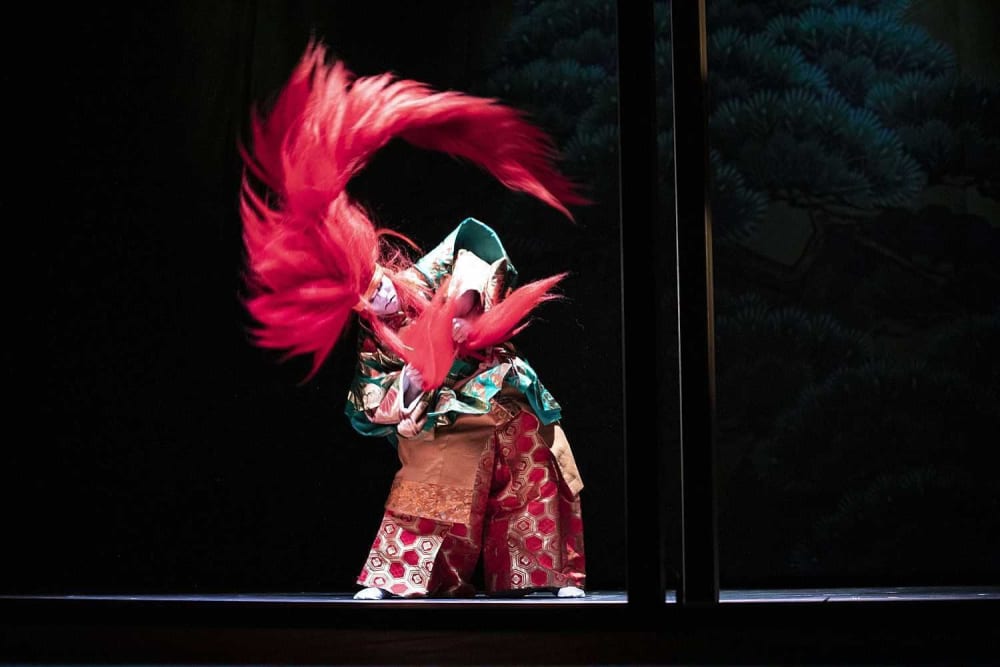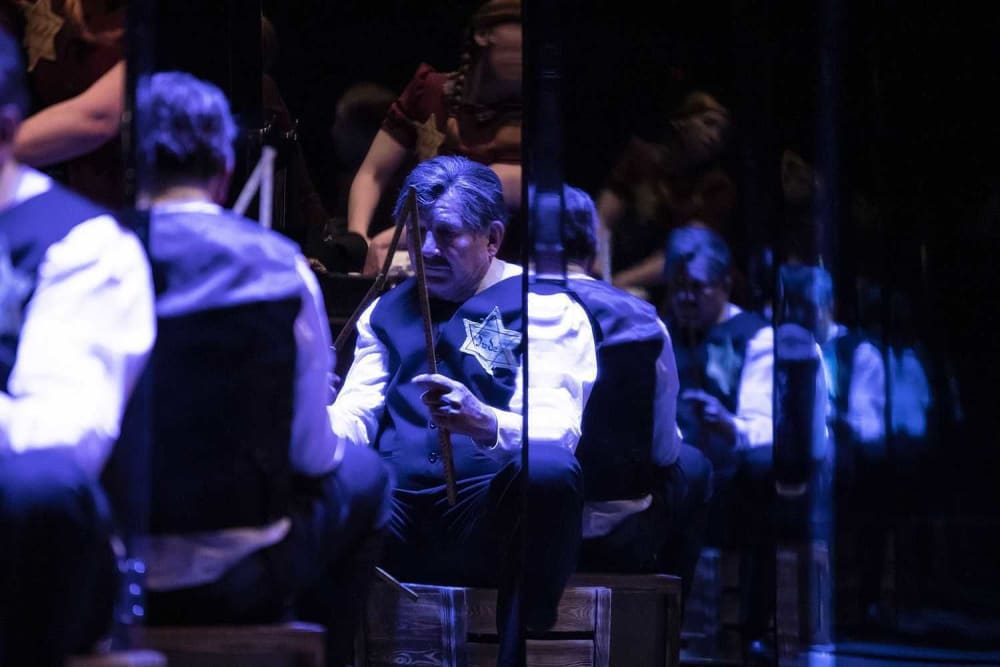 Anyone who had the good fortune a couple of decades' ago to witness contemporary theatre's greatest auteur Robert Lepage's epic artistic meditation of life in Japan and also the west in the second half of the twentieth century will never have forgotten an enriching experience.
At the end of seven hours in a darkened Lyttelton Theatre, this critic was enthralled and invigorated and would have been happy to enjoy an additional act or two.
Therefore, this long-awaited revival featuring two of the original creators / cast members was always going to be on the must-see list for any serious theatregoer with a little stamina. Pleasingly, it fully lived up to the hype and recollection.
The starting point in a deliberately languid production, which makes the most of Japanese iconography and symbolism throughout, is a series of seven interconnected "streams" or stories, all of which are pieced together like a complex jigsaw puzzle.
The Japanese aesthetic is established in the opening moments as viewers see a home with sliding doors that open to reveal beautiful projections. These are accompanied by haunting music largely played by an on-stage percussionist.
The opening scene, set in Hiroshima just after the atom bomb was dropped in 1945, is quite devastating. It features a five-year-old girl who has been blinded, her disfigured mother and an American photographer sent to record the aftermath for posterity. Together, they literally sow the seeds for the rich and rewarding day in the theatre.
In the scenes before a 45-minute dinner break, we are first introduced to a New York slum boarding house 20 years later. Here, two men named Jeffrey who each have Abbott and Costello and baseball in their genes—one half-Japanese, the other Texan—meet in trying circumstances but subsequently become firm friends, before discovering that they are also half-brothers.
In Osaka in 1970, a Québecois theatre company presents a bad Feydeau farce with the cast led by a pregnant actress who finds herself at a crossroads, humour impinging when a diplomat creates a farce within a farce by bedding her.
The first half ends 15 years on as it had started with global tragedy when events move on to Amsterdam where one of the Jeffreys is suffering from AIDS and has sought the solace of assisted suicide surrounded by family and friends.
By this point, everyone in the theatre will have been deeply moved, although there are also moments of great visual and audible beauty as well as a rich vein of humour to lighten the load.
The last three streams take place in Hiroshima, drawing together the strands that have been created earlier on. The first of these harks back through the eyes of a Zen Buddhist nun to the experiences of an 11-year-old Czechoslovak girl in Theresienstadt concentration camp and her magical escape.
In 1995, the evening lightens with a series of TV interviews, none of which goes as planned, before the final scene as the end of the millennium approaches in 1999, during which the blind five-year-old of the opening celebrates her 60th birthday in the presence of a Canadian lodger who is a stunning Butoh dancer. He inevitably brings together further connections at a time of closure for almost all concerned.
A brilliant ensemble cast of 10 features talented actors including adaptable musicians who play numerous roles with energy and alacrity.
While The Seven Streams of the River Ota has the odd flaw, overall it is literally an unforgettable experience and the National Theatre should be lauded for bringing such an ambitious and fulfilling project back to London.
Reviewer: Philip Fisher