The Sewing Group
E V Crowe
Royal Court Theatre Upstairs
–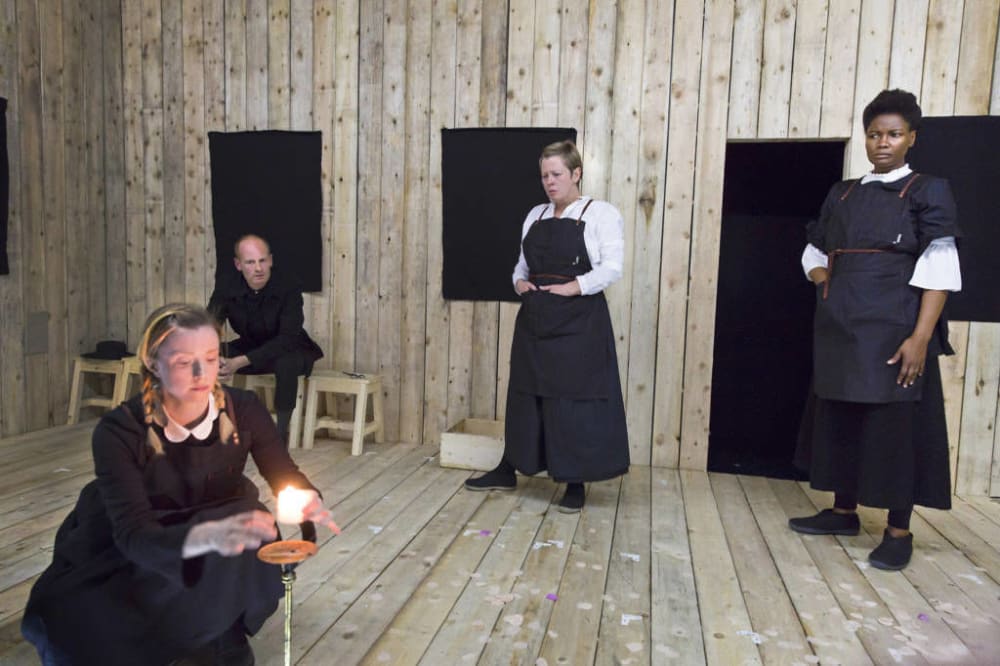 There is probably a deep message well hidden beneath the surface of this short play but there is every chance that it will pass viewers by.
For far too great a proportion of the 80-minute running time, little happens beyond giving viewers the opportunity to observe a handful of women occupying a workshop that resembles a sauna without the heat. There, between blackouts, they do little but sew aimlessly and talk in non sequiturs.
Gradually, C, played by Fiona Glascott, becomes first impatient and then dominant, suggesting almost imperceptibly different ways of working to her co-workers.
The puritanical workers on display are apparently enduring the irredeemably dull lives of 17th-century peasants, although the odd anachronism begins to slip into the "scenario" such as referring to it as a "scenario".
The confusion becomes even more marked when C becomes petulant on discovering the loss of her very expensive, very modern Rolex watch, leading to accusations against Alison O'Donnell's D.
As the fictional continuity slips, viewers are left to ponder what is going on and eventually discover that the whole event is a role play for busy executive types, designed to let them see into their souls.
By the time that C has become Maggie, returning gratefully to her persona as a high-achieving IT exec and far more caring mother of two than before her immersion in the past, the moral of the story should have emerged.
It seems likely that this is the idea: that the aggression of the rat race today could beneficially be swapped for the "idyll" of ennui that our poor ancestors experienced. This reviewer is far from convinced.
Reviewer: Philip Fisher