The Shape of the Pain
Chris Thorpe
China Plate
Summerhall
–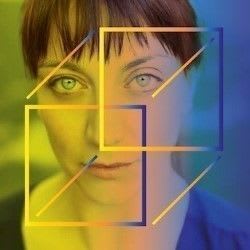 The Shape of the Pain is a remarkable reconstruction. For 70 minutes, visitors are invited to share a stream of consciousness from an anonymous woman.
At 19, she had a fall of the kind that we all suffer from time to time. Rather than wait a couple of weeks for the bruising to disappear, she was scarred with a change in brain function, diagnosed as Complex Regional Pain Syndrome or CRPS.
This left a shifting pain that was constant and frequently excruciating. Through the artistry of playwright Chris Thorpe and mouth of actress Hannah McPake, she expresses the literal pain and frustration of this condition, primarily via the tale of a love affair.
Where most of us would face occasional uncertainty but increasing confidence as love builds, for our guide, nothing is that simple since the pain came to threaten and affect every facet of life.
The Shape of the Pain can make for uncomfortable viewing but is tastefully directed by Rachel Bagshaw, making good use of multimedia. The result makes for a compelling evening.
Reviewer: Philip Fisher