The Sleeping Beauty
Choreography by Marius Petipa, Peter Wright; music by Tchaikovsky; design by Philip Prowse
Birmingham Royal Ballet Peter Wright Production
Sadler's Wells
–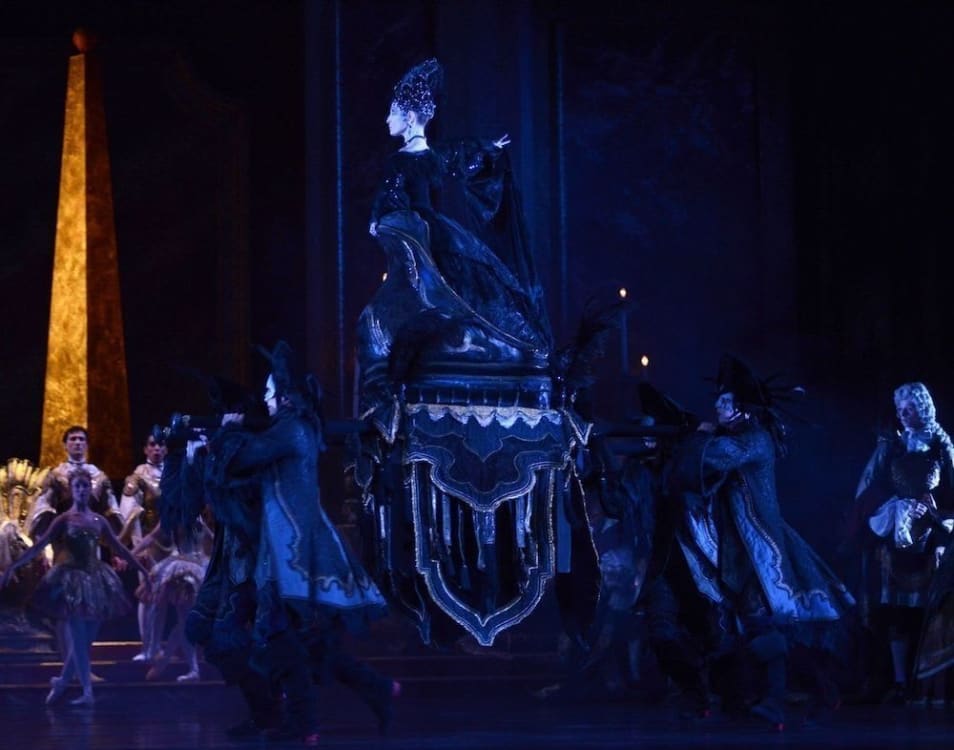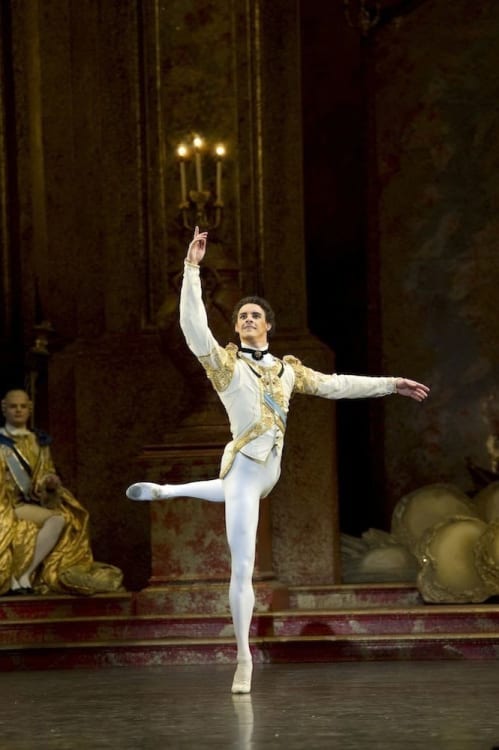 Marius Petipa's and Pyotr Ilyich Tchaikovsky's Sleeping Beauty is the classical Imperial ballet to end all ballets, and it holds a special place in the canon of the Royal Ballet's repertoire, opening its post-war residency in the Royal Opera House in 1946, in Nikolai Sergeyev's version brought from Russia's Imperial Theatre.
Gerald Dowler's programme notes open with telling quotes from Frederick Ashton, George Balanchine, and Kenneth MacMillan, choreographic titans of dance—Petipa's choreography and influence is the essential base on which all three have built.
So, The Sleeping Beauty has to be a must for balletomanes, and for neophytes the best introduction to classical ballet. And if this is the first version you see, then lucky you, lucky the young people in the audience. But why this marvellous production is not sold out, I can't imagine. It is incredible value for money.
There have been several versions, needless to say, Diaghilev's Ballets Russes amongst them, with tinkering around the edges. But what Peter Wright's 1984 (revived in 2010) production, retaining Frederick Ashton's additions and some significant work of his own, brings is clarity. The production is all of a piece.
It's been a long time since I've enjoyed a production of The Sleeping Beauty as much as I have enjoyed this one. A delight from beginning to end, it never flags: excellent dancing and acting, some inevitable echoes from Swan Lake, some humour, and lots of care and attention.
Maybe it's because there has been some trimming away of the fat (the knitting women are gone), and the evening is a comfortable three hours. There certainly has been a rethinking, namely that the Lilac Fairy is now a mime role to equal Carabosse's, both women in long gowns and character shoes, an equal fight between good and evil.
Signifying love, youthful innocence, the harbinger of spring, Lilac is the deus ex machina Fairy godmother that makes it all come right, shows Prince Florimund the way to his heart and the beauty in the sleeping wood, unites the young couple in glorious apotheosis in a wondrous baroque setting by Philip Prowse for Wright's jewel.
Prowse takes us to the birth of ballet in the seventeenth century court of the Sun King, to Louis XIV's court at Versailles, in subtle shades of copper, bronze, gold, burgundy and black, silvered mirrors, candle light, Masonic symbols, grandiose wigs and tiaras, gowns and trains that sweep the floor, a Master of Ceremonies robed like a high priest.
Tchaikovsky's score, played by the Royal Ballet Sinfonia under the baton of Koen Kessels, is rapturously beautiful. As is the dancing: the fairies, their cavaliers and attendants, the garland dance, but most especially Jenna Roberts and Iain Mackay in the lead roles.
Jenna Roberts, recently recovered from injury, a principal only since 2012, is made for Princess Aurora, all sweetness and light, delicacy and strength.
With inclination of head, liquid arms, eloquent hands, her feet barely grazing the floor, a face like a youthful Debbie Reynolds, she holds attention and is totally believable. The Rose Adagio is scaled with effortless poise and humility. No triumphalism, just a triumph of a performance.
Tall, long-legged Iain Mackay is a goodly romantic partner, ready to brave the dark wood full of black figures in his quest for love in the hidden domaine, his youthful longings guided by visions of the enchanting Aurora dancing with the Fairies.
Natasha Oughtred (Beauty), Maureya Lebowitz (Modesty), Momoko Hirata (Temperament) stand out amongst the fairies, and the company dances with a joie de vivre and a unity that is pleasing to the eye.
Delia Mathews is a gently commanding Lilac Fairy, and Marion Tait a not too scary Cruella Deville Carabosse carried high on a sedan chair by a black piratical crew.
The final act's Grand Pas is outstanding, and the Costume Ball with Marie Antoinette shepherdesses, a tame clip-winged Bluebird, coy Red Riding Hood and White Cat, is fit for a tsar. The final tableau to Tchaikovsky's Russian anthem inflected chords is right regal.
Something for everyone to dream upon. Imagine: a hundred years or so later along comes Sir Peter Wright to reawaken / refresh Petipa's The Sleeping Beauty (it premièred in 1890) with a warm and generous kiss. He must be very proud.
Reviewer: Vera Liber