The Snow Queen
Hans Christian Andersen, adapted by Laura Lindow
Northern Stage Production
Northern Stage, Newcastle
–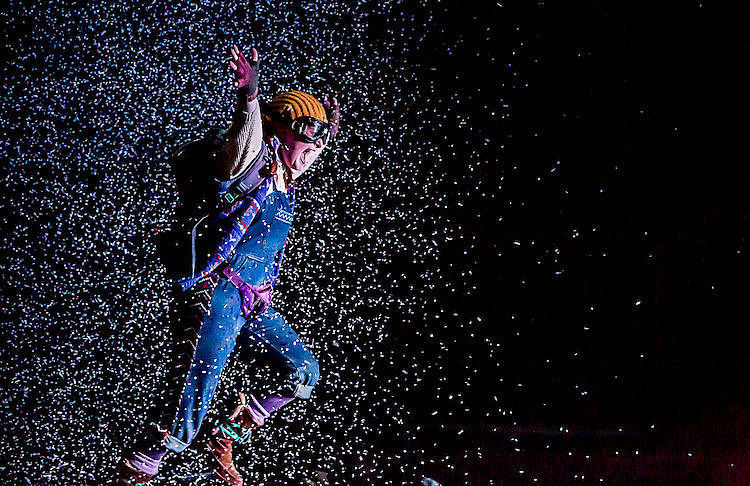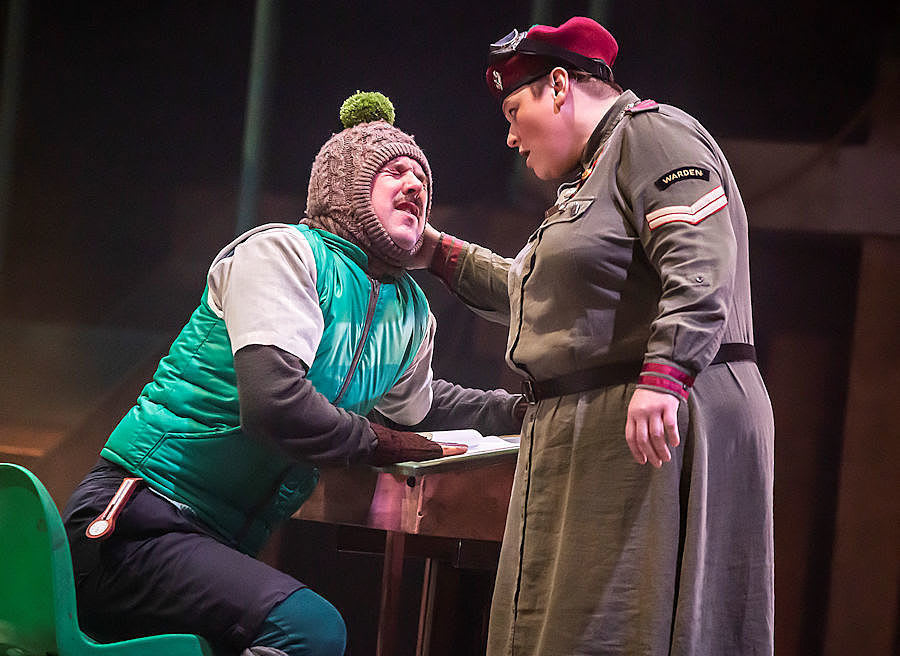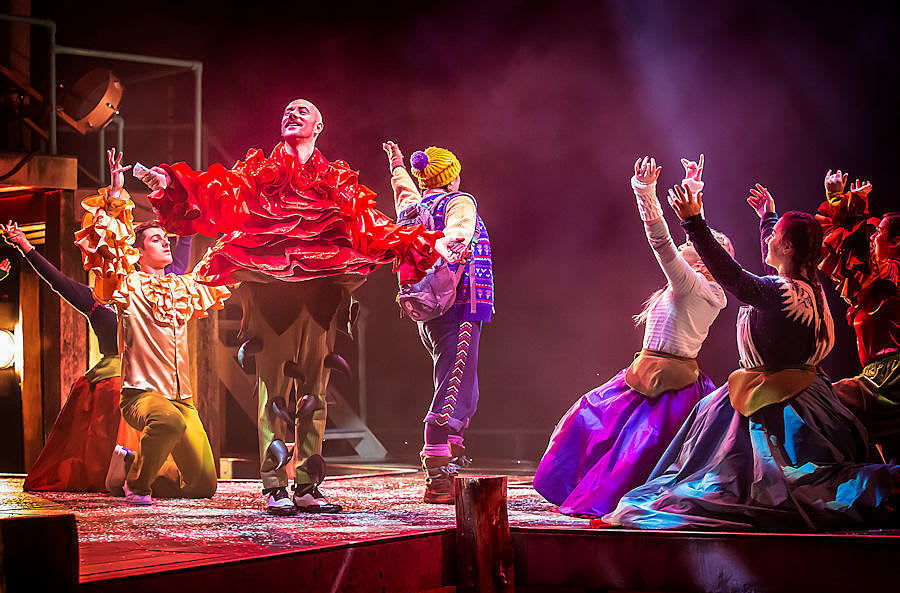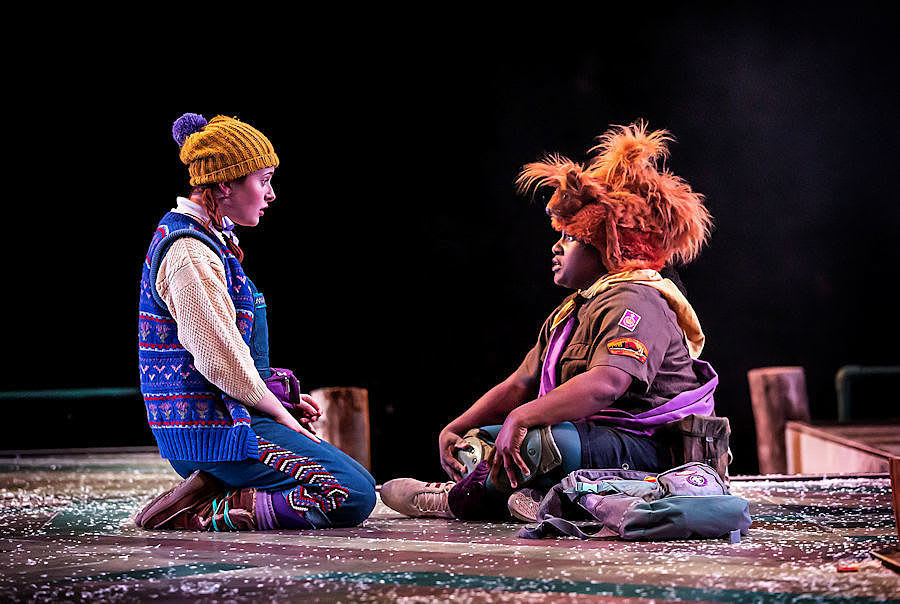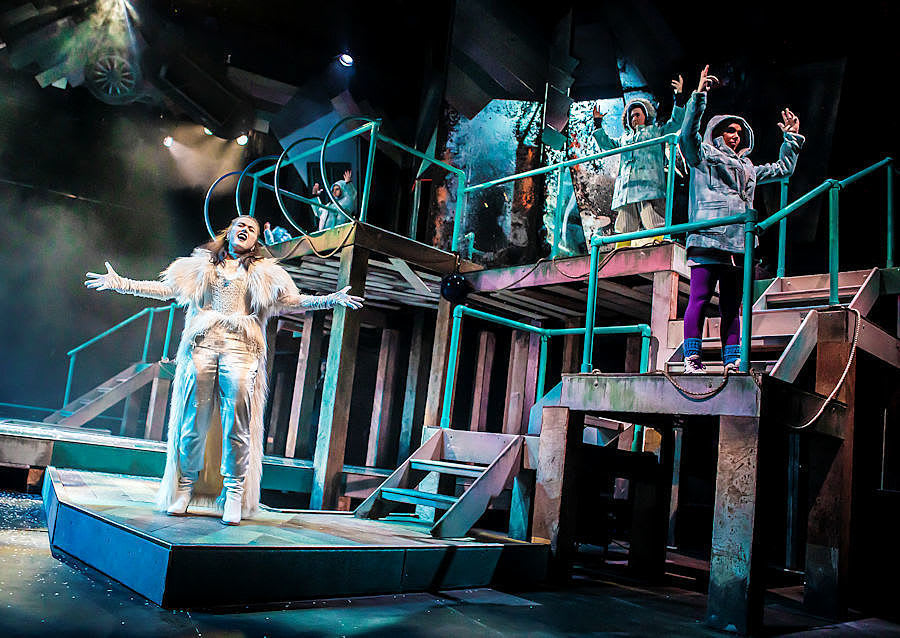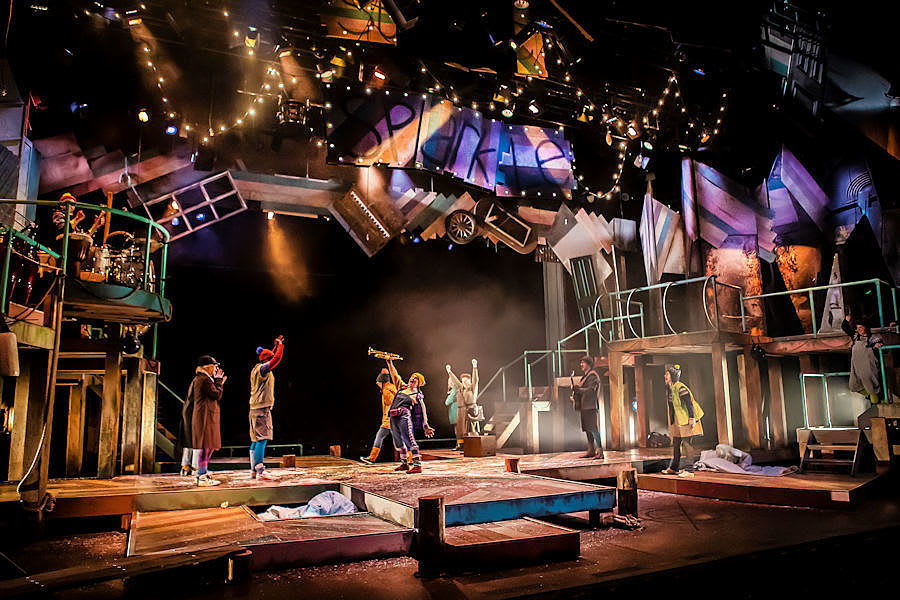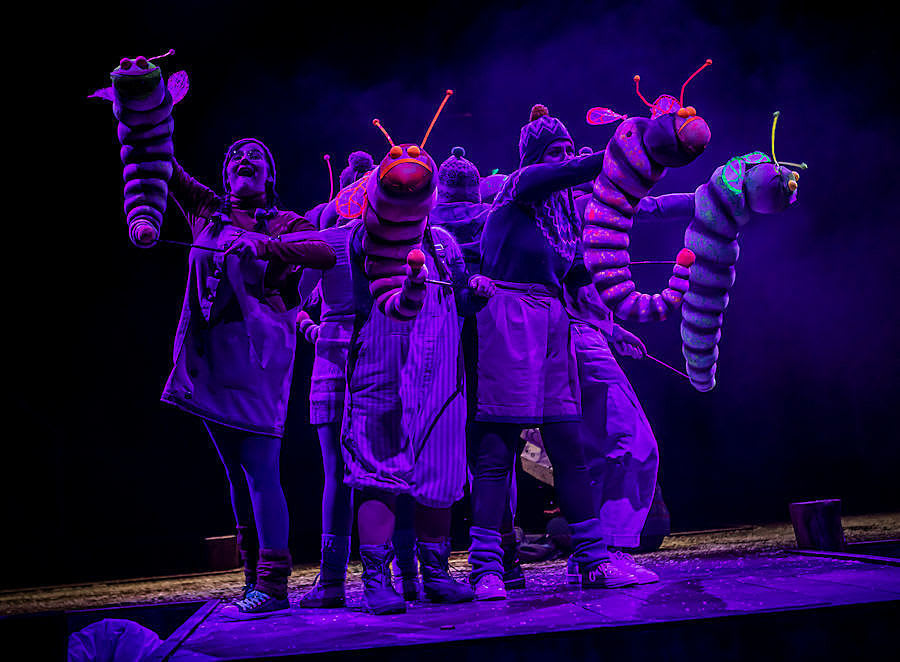 It was in 2016 (with The Wonderful Wizard of Oz) that Mark Calvert took over directing Northern Stage's major Christmas show (having, with great success, directed the show for the under-7s for quite a few years) but this is the first time he has commissioned a piece from a local writer, all the others having been written by, amongst others, David Wood and Neil Bartlett.
As The Snow Queen is probably the longest—it's written in seven parts—of Hans Christian Andersen's tales, writer Laura Lindow has inevitably had to be very selective in what she chooses to include. It must, after all, fit into two and a half hours, including interval.
The result has a remarkably modern feel. It is set in the town of Stifle, which sits on the edge of the unknown, shutting itself off from the rest of the world, a town so frightened that even to spell out the word "snow" is forbidden, a town in which wanting and wishing are banned, a regimented town. The children are dominated by their teacher Elsie Orr (Paula Penman) whose shoulder flash on her military / boy scout-like uniform (with corporal's stripes) reads "Warden".
And over everything hangs the threat of the shards of the smashed magic mirror which makes everything good and beautiful look evil and everything bad appear good, spiralling down into people's eyes and, eventually, turning them to ice.
To the town comes a new boy, Kai (Gregor Mackay), who is immediately mocked by the others—"Kay? That's a girl's name!"—but becomes great friends with Gerda (Lauren Waine). And then he and other children vanish…
What follows is the kind of extravaganza to which we've become accustomed over the last few years: a complex, multi-level set (designed by Rhys Jarman, who also designed the costumes); original music (Jeremy Bradfield) played and sung by the actor / musicians; an ensemble of seven students from Newcastle College who swoop around the stage on bikes and scooters, who dance (movement by Martin Hylton) and sing, operate puppets and swap characters; effective sound design (Nick John Williams) and lighting (Sam Vivash)—and this year we have yet another magnificent, huge and fully operational reindeer puppet.
Yet again, Calvert has opened up Stage 2 to expand the audience capacity so the show is performed, on the usual stage, in traverse.
Waine plays our heroine Gerda with enormous energy, carrying us along with her enthusiasm. Jeremy Bradfield plays her loving and caring dad whilst Paula Penman's Elsie Orr is quite frankly terrifying. If I were in her class, I'd certainly do what I was told!
Gregor Mackay's Kai is the perfect foil to Gerda, a little hesitant but clearly a gentle soul, which makes what happens to him all the more moving. One of his tormentors is Dr G Hannabiel Sander as teacher's pet school girl Liletta. She is also associate musical director and plays a range of instruments, including bass trombone. Craig Fairbairn appears in a variety of parts, from Mr Kelpine, a senior elder of the town, to a naughty schoolboy being berated by the scary Elsie.
When Elizabeth Carter first appears as the Snow Queen, she seems almost normal, not scary, not nasty, but as the temperature drops, the snow falls and the ice forms, her scariness increases minute by minute.
It's an excellent cast—a cast of many talents, for all, with the exception of Waine, take on a number of roles—and the magic of their performances and the magic of the story sweep us along to a very satisfying and joyous ending. And that's not giving anything away, not a spoiler at all—it is, after all, a fairy tale!
Reviewer: Peter Lathan