The Snowman
Howard Blake (music and lyrics), Bill Alexander (director), and Robert North (choreographer) - based on The Snowman by Raymond Briggs
Birmingham Repertory Theatre
Peacock Theatre
–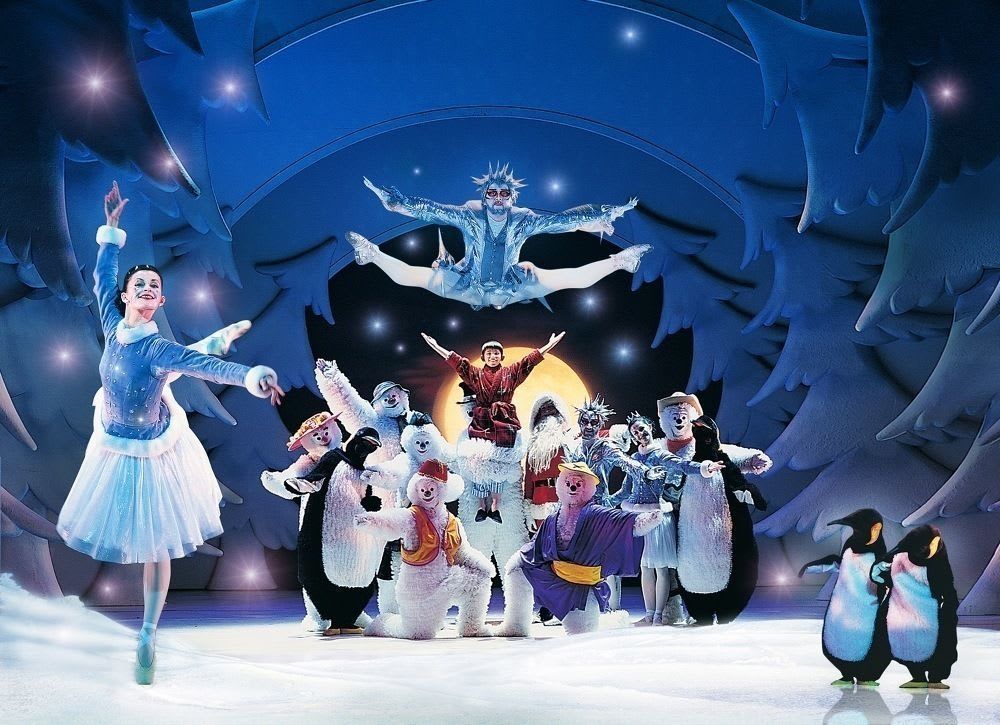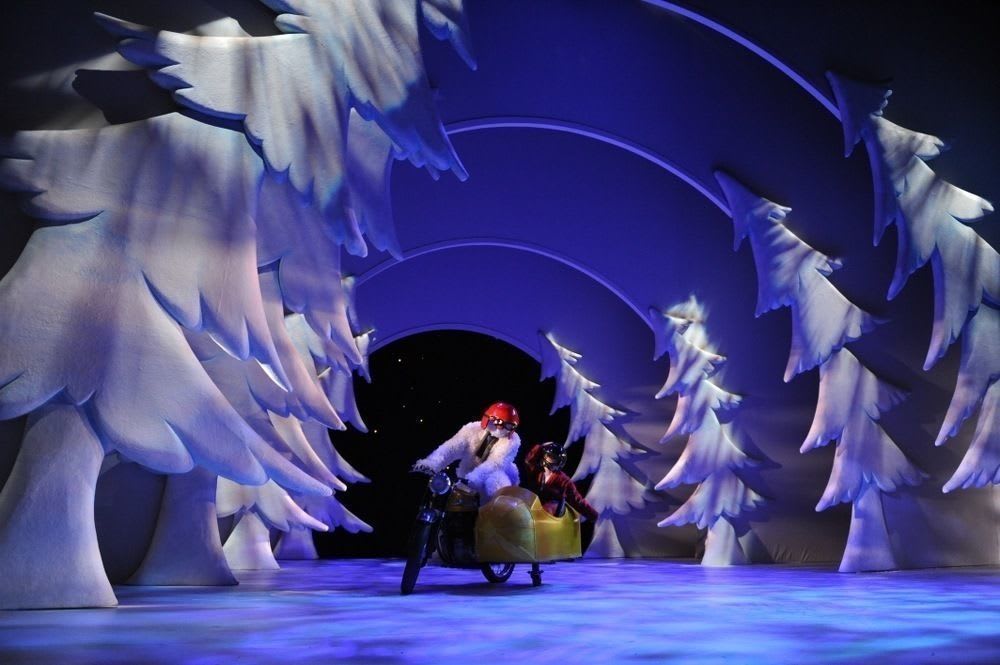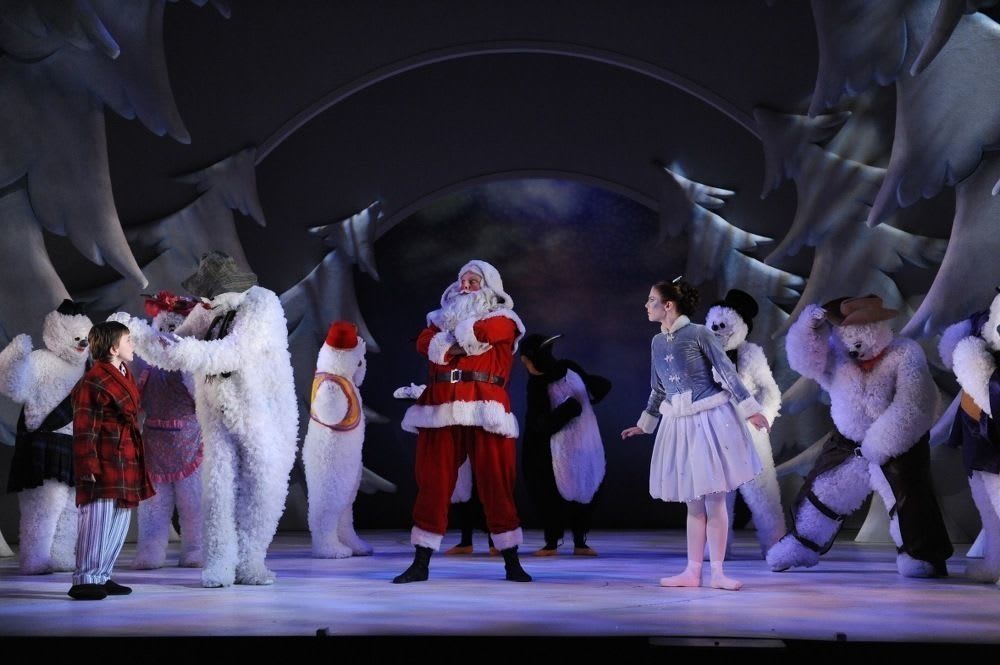 "Better than the film", says my eight-year-old companion. Why? "You can see how it's done", and the flying is "really cool, wish I could do that". Who am I to quarrel with that? Or with a nostalgic family audience where the adults outnumber the children?
In its fifteenth year, Birmingham Repertory Theatre's production (based on Raymond Briggs's 1978 book, indebted to the 1982 film directed by Dianne Jackson and produced by John Coates) of The Snowman has become a perennial treat—scenario by Howard Blake (music and lyrics), Bill Alexander (director) and Robert North (choreographer), featuring Howard Blake's Walking In the Air—how could it not—performed by a live orchestra.
An easy Christmas show, warm and simple, for all the family from toddlers to the toddling, with a villain to boo, creations to applaud, a comfortable running time, shadow play, tableaux, good will and a grand happy finale with snow falling (only on to the front few rows) to make you forget the sad loss of the melted Snowman. Carol singers, too.
A gentler age—Dad smoking a pipe, Mum in carpet slippers, a cosy room, a Boy asleep above a winding staircase, all set inside a Christmassy globe—as soothing as bedtime cocoa. Ruari Murchison's clever designs and Tim Mitchell's magical lighting slip down nice and easy, too.
The Boy, an only child, makes a Snowman who comes to glorious imagined life. He introduces him to his home comforts—the Cat, the fire, the TV, hot and cold running water, fridge and deep freeze—whilst his parents sleep and snore. Mime and movement show and tell. Outsize fruit (Pineapple, Banana, and Coconut) limbo-dance in the kitchen.
But best of all is the giant light switch. Martin Creed's 2001 Turner Prize-winning conceptual Work No. 227: the lights going on and off couldn't be better demonstrated by the delighted Snowman.
Toys come to life (a 'Nutcracker' Ballerina and Soldier), a toy train scuttles across the stage, and they play dressing up. The Snowman tries on Father's dentures and glasses for size, Mother's rouge…
Naughty child-like Snowman, purloiner of a motorbike with the Boy in the yellow sidecar, nearly knocks over slow-moving Badger along the snowy country lanes where the daredevils also encounter Fox, Rabbit, and Squirrel (a touch of Beatrix Potter and Kenneth Grahame). Fairly sedate adventures, though, compared to the more dynamic second half.
It is after the Walking in the Air harness-flying scene that the show really takes off. The Boy and the Snowman, left dangling in the air, having just passed an iceberg, the Titanic (?) and a spouting whale, take us on a fairy tale voyage after the interval to the land of ice and snow.
Charming Penguins, Father Christmas, a sleigh pulled by three Reindeer, an Ice Princess, a Manga Jack Frost to add some spiky zest to all that sugary icing, and a Boy on a distant dream journey to where Snowmen play—Jolly, Fred Astaire, Cowboy, Arab, Chinese, and Scotty who sorts out nasty Jack Frost with a Glasgow kiss…
My young critic, totally absorbed in the show, thought Jack Frost "the best character" and he liked Coconut too (interestingly both danced by Darren Murphy). He loved the humorous dancing trio scene—the Snowman and Jack Frost tangling over the Ice Princess—and the tangoing Snowmen.
I second all of the above. Can't be easy to dance in some of the outfits. "How do they see" was another interested question.
Reviewer: Vera Liber