The Soldier's Return
Libretto by Jacob Polley; composed by Marcos Fernandez-Barrero
Opera Sunderland
–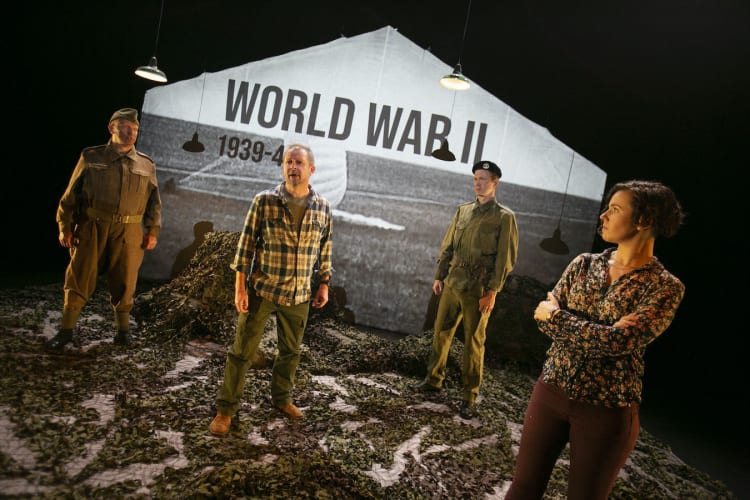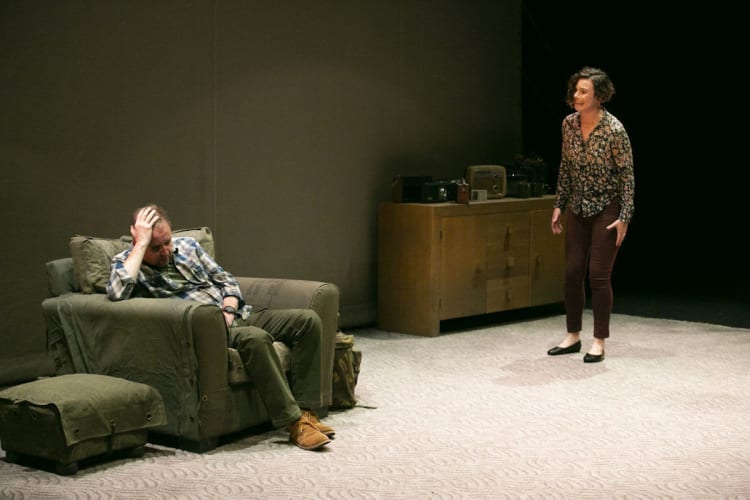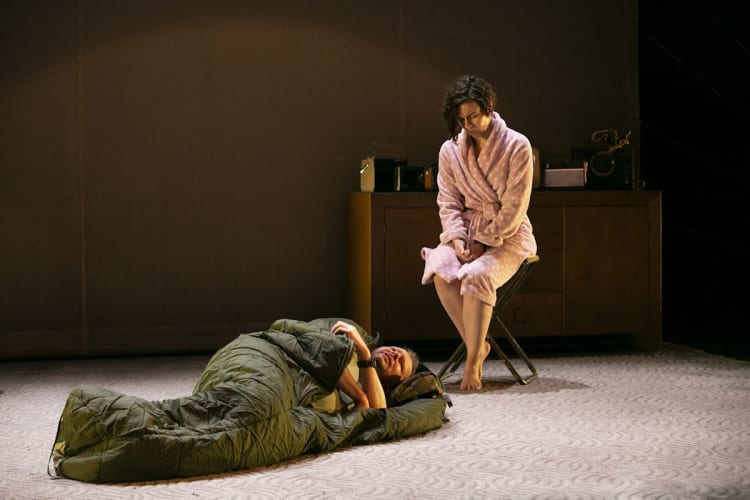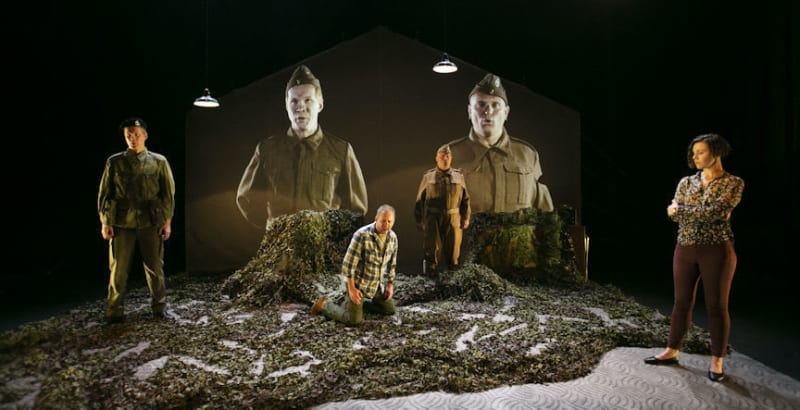 It wasn't meant to be this way. It was meant to be performed live in front of an audience (like the company's MIRACLE! An Opera of Two Halves performed in Sunderland Minster in November 2015) but along came COVID-19 just after the 40-strong community chorus had been recruited, so a re-think was essential.
"Social distancing rules have meant taking an approach more akin to producing a pop video than an opera," says Opera Sunderland's Artistic Director Alison Barton, and that's exactly what happened. Now The Soldier's Return is a 40-minute film using cinematic and pop video techniques whilst incorporating a real sense of theatre.
I have to say that I cannot imagine it being done better in any other way and that is the finest compliment I can pay.
The combined talents of musical director Marco Romano, director Annie Rigby, production designer Imogen Cloët, film makers Meerkat Films and sound recording engineer Ian Stephenson have taken what is essentially a chamber opera (just four soloists and a chorus) and given it a wide-ranging sweep across decades of warfare across the world, a panoramic view of the suffering of the returning soldier (sung by Ian Priestley), a military Everyman, and the agonies faced by The Woman, his wife (Katherine Aitken), the Everywoman who has to pick up the pieces on his return.
It's a multi-layered piece, one layer provided by the present day as The Solder returns changed for ever by his experiences, another the symbolism of ordinary objects such as radios from the '40s on, radio programmes like Family Favourites in the '50s, military paraphernalia like rucksacks, camouflage netting and an armchair which seems to be morphing into something military (excellent design idea from Imogen Cloët here). Then there are the two soldiers, sung by Austin Gunn and Andri Bjorn-Robertsson (comrades of The Soldier or representations of all soldiers? Or both? Certainly a Chorus of sorts, commenting, illuminating, adding to our knowledge) and finally the contemporary footage of World War II, Malaya, Cyprus, Northern Ireland.
And in the background, another layer, the subtle, unseen presence of the Chorus, underscoring, emphasising, guiding our emotions almost, at times, subliminally.
It starts with The Woman awaiting the return. There's ambiguity here; she's looking forward to his return, but there's anxiousness—even, perhaps, a little foreboding. Aitken captures that complex of feelings beautifully, as she does the increasing complexity as she realises the full extent of her husband's feelings.
Playing a character as tortured as this, it would be easy for Priestley to overplay, to slip into the grand opera style, but he doesn't. He feels it all; it's there in his voice, gesture and body language but never even approaches that operatic caricature. It's real and it's heartfelt.
Gunn and Bjorn-Robertsson, ghost-like monochrome figures on the screen, equidistant between the stage and the wartime footage, give powerful depth and background to what is happening on the stage before our eyes, just like the Chorus of Greek Tragedy.
Annie Rigby's direction is complex, detailed and always accurate and nuanced, making the performance of this new opera emotionally and, with her film and design collaborators, visually powerful.
Reviewer: Peter Lathan