The Sorrows of Satan
Luke Bateman and Michael Conley
Tristan Bates Theatre
–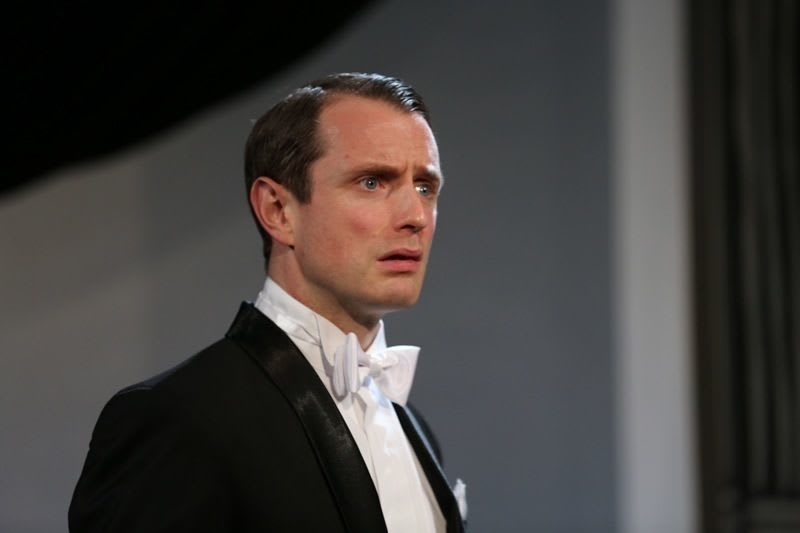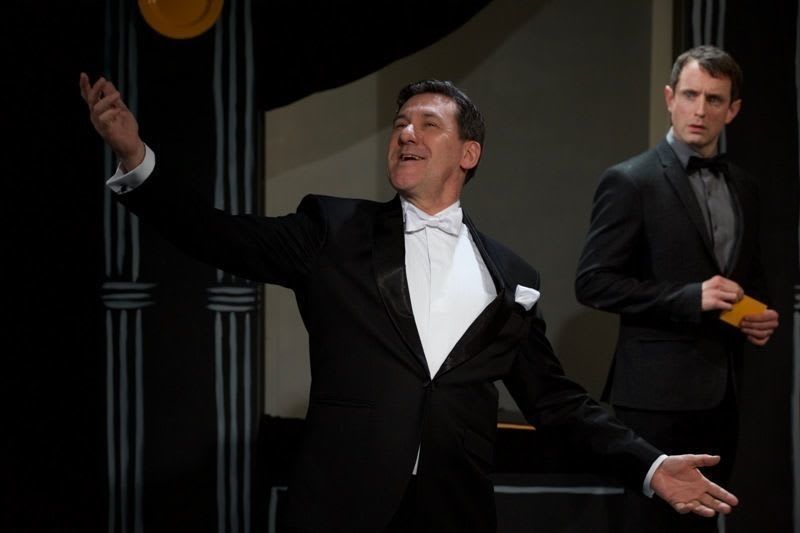 If the Devil were as debonair and winning as he is portrayed in The Sorrows of Satan, there would be a queue of people signing up for the long journey to becoming an ember.
In this 1924-set musical, Lucifer, in the form of aristocratic Prince Lucio, has his sights set on Geoffrey Tempest, the destitute librettist, lyricist and composer of probably the worst imaginable stage adaptation of the Faust legend.
To help him get his man, Lucio has arranged for a rehearsed concert performance of Tempest's Faust to take place in front of an audience of wealthy and influential contacts. It puts a different spin on the idea of theatre [fallen] angels.
Lucio also inveigles his way into the pretentious Tempest's work by injecting musical comedy elements into what its author stubbornly insists is "a play with music", and by arranging an eleventh hour change of cast.
As Sondheim says "Art isn't easy" and Tempest is quickly having to chose between the fame, fortune and love, which has so far eluded him, and his artistic integrity.
This new British musical is loosely based on the novel The Sorrows of Satan by Marie Corelli. Written in 1895, the critics were not kind to it but it was hugely successful with the public and it is now considered publishing's first best seller.
The writers of this show have wisely moved the action of the book to 1924 thus enabling them to exploit the gulf between the middle and titled classes for comic effect and more importantly mine a richer musical seam.
The composer of The Sorrows of Satan is Luke Bateman who wrote the score for Mr Popper's Penguins which played London's West End at Christmas after a national tour.
Here, Bateman turns his hand to, amongst other styles, a Noël Coward pastiche and a patter song in the fashion of Gilbert and Sullivan. And of course the third–rate songs penned by Geoffrey Tempest—the opening bars of which still haunt me.
Bateman's collaborator is book writer and lyricist Michael Conley with whom he is also creating The Little Beasts which will première later this year at The Other Palace (formerly The St James' Theatre).
I loved Conley's book and lyrics. The book is intelligent and very funny and I especially liked some of Lucio's wonderfully pompous sardonic lines, brilliantly delivered by the commanding Dale Rapley.
Conley's lyrics manage to be silly and clever at the same time, and he is positively wicked when it comes to internal rhymes especially in a jolly number that makes Tartarus sound like a holiday destination.
The cast sing more than just well. Claire-Marie Hall has a beautiful voice and plays The Woman or rather three women who are the same but different, and Simon Willmont is comic as the out of his depth Tempest, standing on the tracks but whose self–importance stops him from seeing the oncoming train.
Stefan Bednarczyk is terrific as Amiel, Lucio's piano playing sidekick, and as musical director he mocks Tempest's crises with a few irreverent chords on the ivories.
As a musical about a musical is bound to be, The Sorrows of Satan is very camp and frivolous; stick with the original legend if you prefer something more weighty because this show makes light of the Prince of Darkness.
Reviewer: Sandra Giorgetti