The Sound of Music
Richard Rodgers and Oscar Hammerstein II
Curve Theatre
Curve, Leicester
–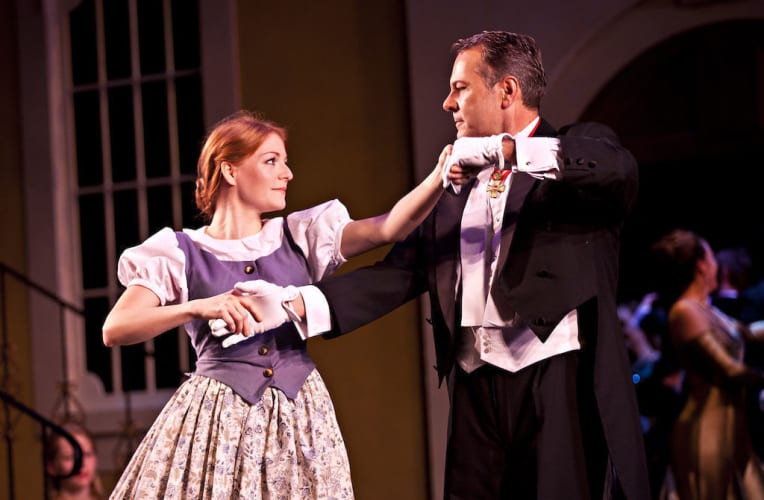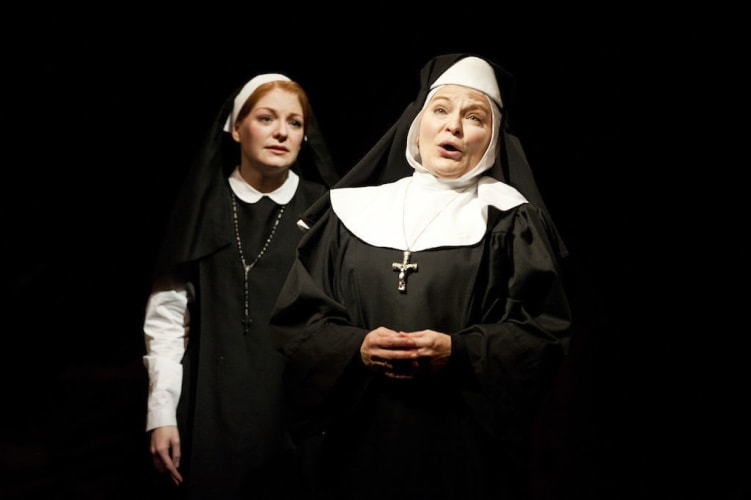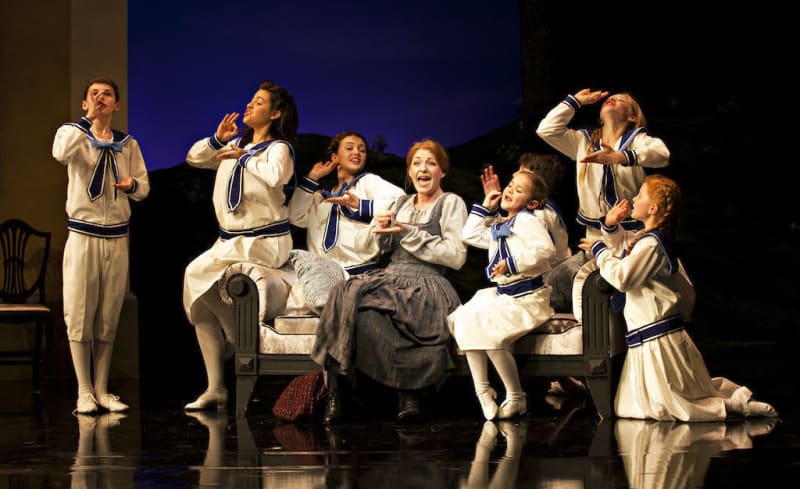 Curve has come alive with The Sound of Music, the theatre's final big production of the year and Paul Kerryson's last musical as Artistic Director at Curve (and previously the Haymarket Theatre, Leicester).
After many acclaimed productions during his twenty-three-year tenure, why not say so long, farewell to Leicester with one of the most successful musicals ever made?
Rodgers and Hammerstein's 1959 multi-award-winning musical is undoubtedly a family favourite around the world and certainly popular with this Leicester audience, many of whom could be heard singing along unashamedly (and not always successfully) with the actors.
Kerryson reunites several of the creatives he's worked with on previous five-star productions such as Chicago, Hot Stuff and Hairspray. Choreographer Drew McOnie and costume designer Takis return, along with the consistently excellent musical direction of Ben Atkinson.
Maximum use is made of Curve's large stage with some stunning sets—Al Parkinson's design enables seamless transition from abbey to Austrian mountains to grand Von Trapp residence within a few scenes, including the regular entry and exit of four large pine trees adding that Christmassy flavour.
After several appearances at Curve in supporting roles, Laura Pitt-Pulford is now the star and is a delightfully plucky and endearing Maria, balancing her crisis of faith with the much-needed love she brings to the lonely Von Trapps. Iconic songs such as "Do Re Mi", "The Lonely Goatherd" and "My Favourite Things" are beautifully executed.
Vying for show-stopper status are the seven Von Trapp children, all demonstrating great professionalism with top class performances. Their enjoyment of their roles and music is infectious.
Michael French as Captain Von Trapp is competent as "rigid military father melting in Maria's pure and honest love", but it is his rich, warm voice which is a revelation; a distinct improvement on Christopher Plummer in the 1965 Oscar-laden film.
Another highlight is the choral harmonies of the nuns, particularly during the wedding scenes. Lucy Schaufer's Mother Abbess heightens emotions with her rousing Climb Ev'ry Mountain—a supply of tissues is recommended.
The largely saccharine songs give a sugary coating to what is a powerful and sometimes dark story, made all the more compelling with its basis in truth. A young nun follows her calling out of the convent, brings love to a motherless family and shows their father how to love again.
Set just before the Second World War, the family's escape over the mountains from Nazi-occupied Austria highlights the clear and present danger faced by many at the time and the final scene is moving and uplifting.
Paul Kerryson can now add this enjoyable production to his impressive CV and the standing ovation was well deserved by the whole cast and crew. The pressure was certainly on for the outgoing Artistic Director, not least courtesy of his own reputation but also tackling such a well loved musical for the critical Christmas period.
This is feel-good, family entertainment at its best and Kerryson has served up a wonderful strudal of a musical: rich, sweet and satisfying.
Reviewer: Sally Jack