The Spirit of Christmas
Gaynor Lougher
Hijinx Theatre / Odyssey
Weston Studio, Wales Millennium Centre
–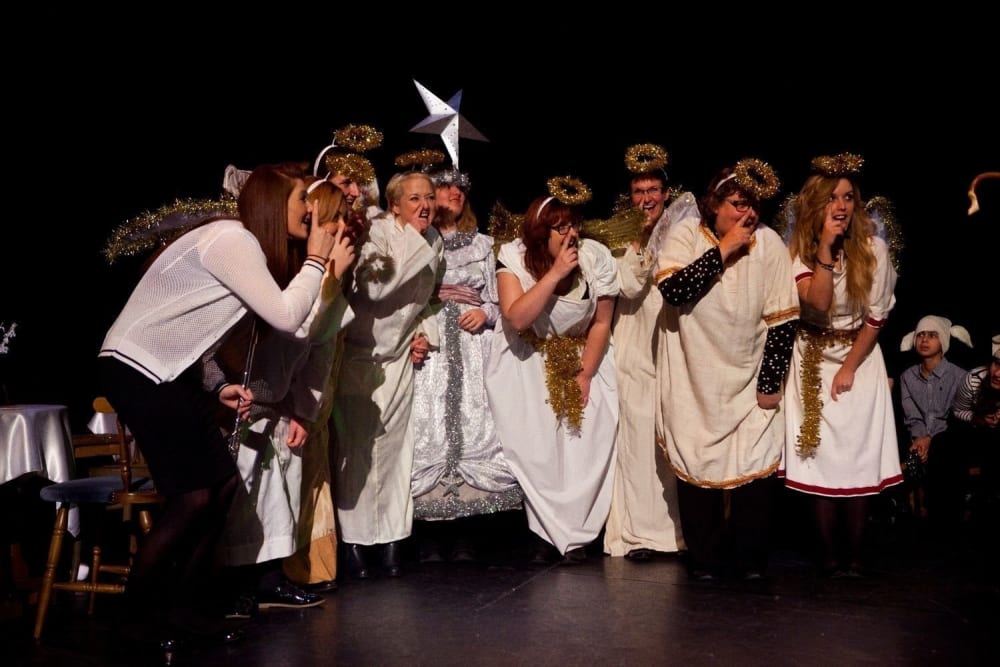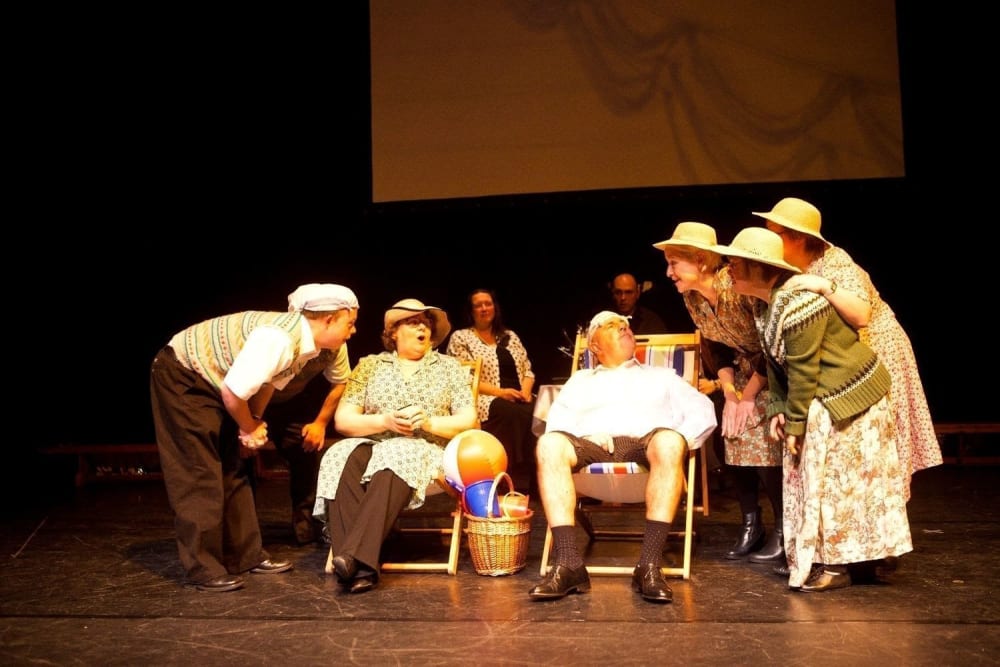 Cardiff's Hijinx Theatre specialises in work which is inclusive of performers and audiences with learning disabilities and hearing impairments. Odyssey is its associated community arm, bringing in enthusiastic local participants with and without disabilities. Their festive show at the Wales Millennium Centre is turning into something of a tradition.
The Spirit of Christmas is a revival of a piece first produced in 2005, inspired by stories from writer-director Gaynor Lougher's family. Family is one of the themes, as is memory, as is escape.
The stage is set—design by Kitty Callister—as for a large family celebration. Evocative old photographs (automatically prompting "aahhs" from the audience) are projected on a large screen at the back, replicating the photo albums which are being nostalgically leafed through. The assembled party-goers are awaiting a special guest.
This is Megan (Laura Marker-Evans), who has come from far away, seeking answers. She is aware that her late grandmother, Rita, originally came from Cardiff, but knows little of her background, or why she left. She has been told, however, that they share a talent for and love of music.
Even though Rita abandoned her Welsh family many years ago, wounds seemed to have healed, and her descendants and their friends are happy to share memories of her. Via flashbacks, amusingly rendered on stage—a holiday trip to Barry Island, a backyard winter wonderland complete with snowmen and igloo—it becomes clear that Rita was always prone to going her own way, destined to leave her family to try and fulfil her potential in the wider world.
The task of the director in productions such as this is to harness the energy of a diverse range of participants, making a virtue of their varying degrees of professionalism. This approach is successful here in terms of creating an enjoyable spectacle, although it inevitably means that the narrative focus is lost.
Some of the flashbacks, although diverting, have little relevance to Megan's quest. Crucially, there is a revelation about Rita's last known whereabouts which would be climactic in a more conventional comedy-drama and which, I felt, could easily have been a much bigger moment, performance-wise.
The overall tone is likeably shambolic, sometimes intentionally, sometimes not. The liveliness of the guest cast from Woodlands High School is welcome, as is the music provided by multi-talented students of the University of South Wales, Caerleon.
The Spirit of Christmas is an entertaining, celebratory piece. One hopes that Hijinx will continue to have the resources to ensure that their festive offerings become a long-standing and widely supported addition to the theatrical calendar.
Reviewer: Othniel Smith