The Starry Messenger
Kenneth Lonergan
Wyndham's Theatre
–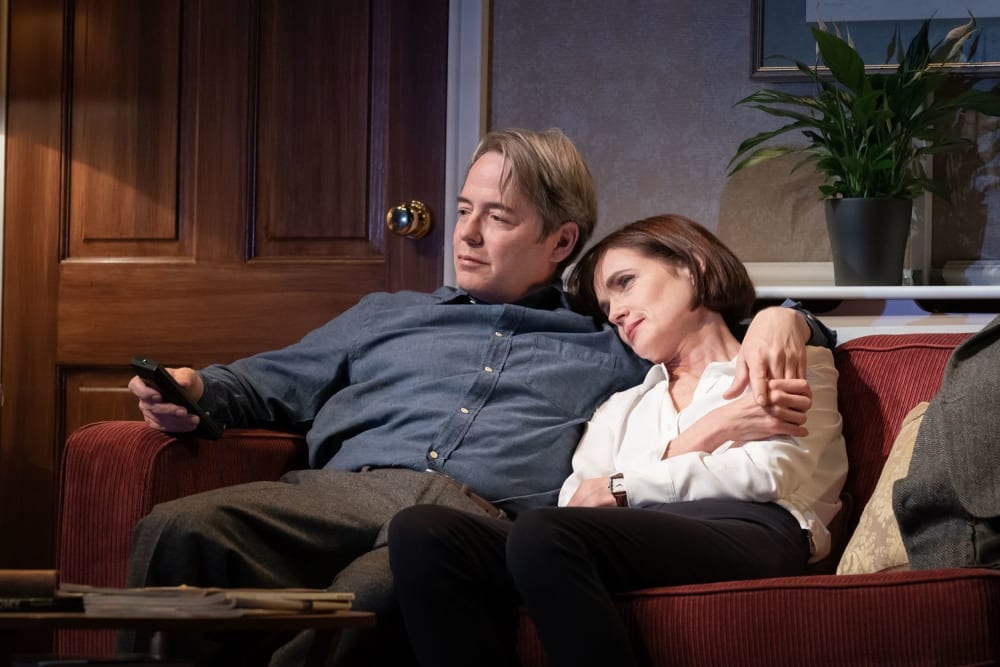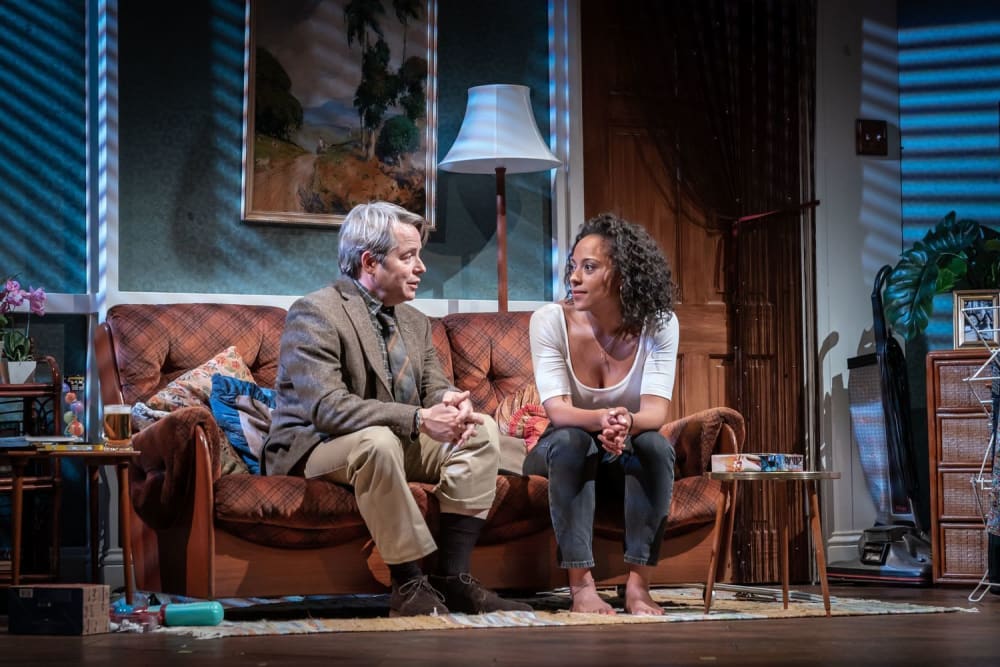 The major selling points in Sam Yates's production of this 10-year-old play are undoubtedly its stage and screen stars, since Matthew Broderick perhaps best known for The Producers and Downton Abbey's Elizabeth McGovern have been imported from the United States in a blaze of publicity.
They take on the roles of Mark and his wife Anne in an intelligent comedy of manners with deeper intentions from a thoughtful writer who is currently being fêted for his script of Manchester by the Sea.
Set in 1997, The Starry Messenger is ostensibly the story of a lecturer who could not be more ineffectual if he tried. However, lurking not too far beneath the surface is an exploration of some of the most significant ideas of our time or any other.
In that Mark's subject is astronomy, he inevitably contemplates the universe, while life and everything, including the value of religious belief, also find themselves under the microscope at various points during the three-hour running time.
This piece works on a number of different levels, exemplified by a cleverly conceived set design from Chiara Stevenson, utilising both a revolve and flying walls to maintain momentum.
Much of the comedy takes place in a lecture theatre at the soon to be demolished New York planetarium. Here, the unprepossessing Mark delivers lectures to an evening class including a couple of recognisably querulous and judgemental nightmare students of the kind that most teachers desperately hope to avoid.
Home life with an understanding teacher wife should be much simpler for our bumbling protagonist. Even a 15-year-old rock guitarist son and problematic mother-in-law fail to rock the equilibrium of a generally happy marriage. However, arrangements for a pre-Christmas visit do give Elizabeth McGovern the chance to shine with a glorious comic diatribe.
Intervening in an otherwise blameless but tedious life is Puerto Rican student nurse Angela. Rosalind Eleazar's character fully deserves the epithet "Angel" given to members of her chosen profession, although she is encumbered by a strict Catholic upbringing and the guilt that is inevitably brings.
Over 20 years younger, she enters into an unlikely affair with 52-year-old Mark, while devotedly bringing up her nine-year-old son alone and tending to the needs of Norman, a terminally ill patient played with wit but also feeling by Jim Norton. To add to Angela's burden, Sinead Matthews as Norman's daughter Doris is the kind of highly-strung pest who could end a devoted nurse's career before it even starts.
For much of the evening, these characters do little more than go through the motions of their relatively mundane lives, supporting each other and finding happiness where opportunities arise.
At the same time, through their conversations and contemplations, they illuminate much about the human condition and the ways in which science and religion compete to explain how and why we exist.
The Starry Messenger is a quiet, thoughtful and thought-provoking play that showcases the talents of a very strong, literally starry cast while also providing gentle humour and an opportunity to view and relish what look suspiciously like real people in real situations, a far cry from today's standard brand of entertainment where excess is all.
Reviewer: Philip Fisher