The Stepmother
Githa Sowerby
Orange Tree, Richmond
–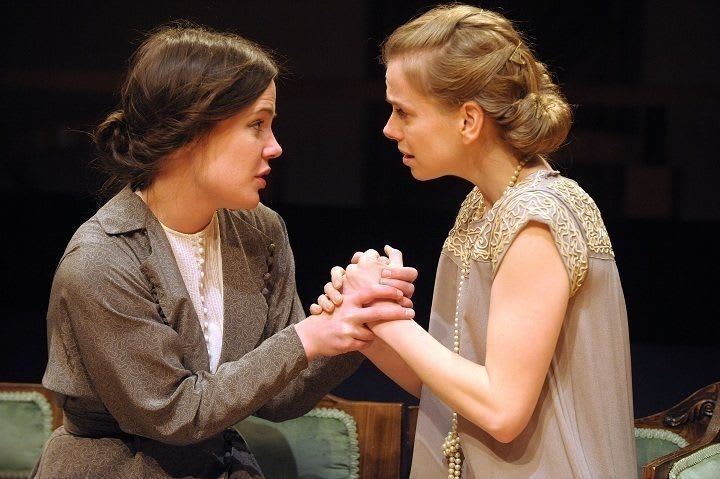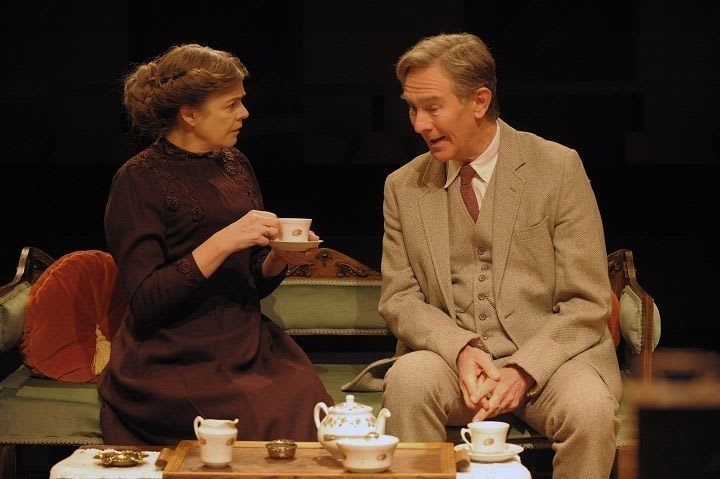 The Stepmother is a kind of inter war soap opera written by Githa Sowerby, who made her name with Rutherford and Son. Although it has been performed at the Stratford Festival in Ontario, this is the first professional production in the UK for the none too sprightly nonagenarian.
The main conceit is set up by a prologue, which takes place in 1911 following the death of dear Fanny, who has no idea the trouble that she will cause with her will.
Everyone expects the spinster to leave her money, equivalent to millions today, to her dastardly brother, Christopher Ravenscroft's Eustace. He is the kind of scoundrel who looks as if he should be twirling his moustaches, if only he had them.
The beneficiary isn't even one of his sweet, young daughters or old-fashioned Aunt Charlotte. Instead, it is her youthful companion Lois, played with suitable earnestness by Katie McGuinness, who strikes it rich.
Ten years on, we encounter a family whom the War has apparently passed by. Lois has married old Eustace and given him power of attorney over her affairs. A decade is plenty of time to lose the lot, in ways that are never specified. What is clear is that the delusional wastrel feels no guilt. This would seem unbelievable, had the British media not just reported the case of a former Minister of State, whose behaviour is comparable.
In return for his wife's largesse, he has enabled (the verb is chosen carefully) her to set up in trade, which at least allows old auntie to sneer. The girls have grown too, Jennifer Higham really impressing as headstrong Monica, the catalyst for the play's main action.
She wants to marry underfunded Cyril but needs cash to do so. Eustace isn't in a position to help but selfless stepmother Lois steps in, kindly offering her own money.
Skeletons start flying out of cupboards like Halloween, leading to all kinds of misdeeds, many contrasting Eustace with Christopher Naylor playing suave, rich next door neighbour Peter.
The rather dated pot-boiler closes as it inevitably must, relying on codes of honour not seen for three quarters of a century or more to justify the behaviour of all parties.
The Stepmother has its moments of comedy and drama but relies far too much on heavy contrivances for effect.
Reviewer: Philip Fisher