The Suit
Can Themba, adapted by Mothobi Mutloatse and Barney Simon
CICT and Théâtre des Bouffes du Nord
Young Vic
–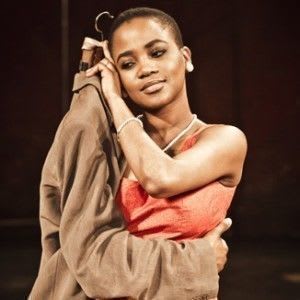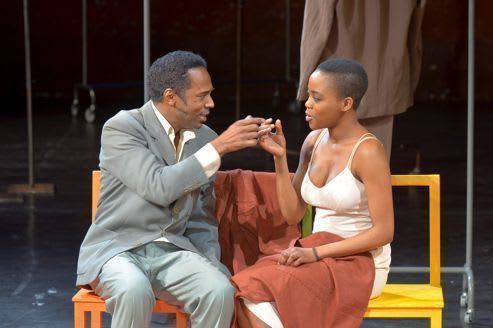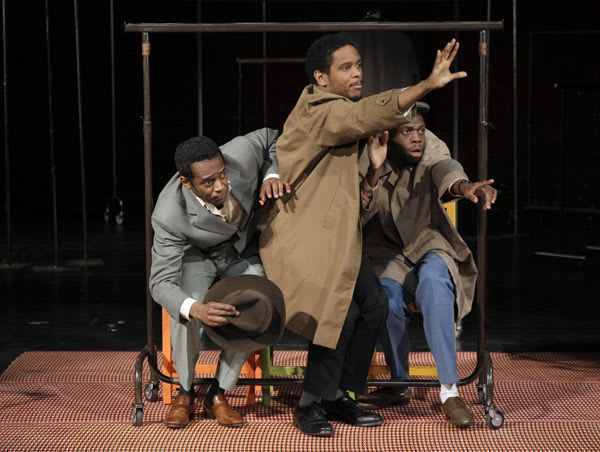 When he is on song, there is still nobody quite like Peter Brook. Very close to 70 years from the start of his sensational reinvigoration of the British theatre scene just after the War, the French-based veteran director, aided by Marie-Hélène Estienne and composer Franck Krawczyk has worked wonders in this co-production created by CICT and Théâtre des Bouffes du Nord.
The Suit is an English language reinvention of Le Costume, seen here nine years ago and itself based on an earlier work adapted by adapted by Mothobi Mutloatse and Barney Simon for the Market Theatre of Johannesburg from much earlier folk roots.
For 80 minutes, audiences will be entranced by storytelling so simple it should mean nothing. In these days of flashy sets, computer-generated graphics and electronic wizardry, this tight-knit team uses their bodies and voices, some clothing, basic scraps of furniture in bold colours and a few clothes rails.
These component parts plus a lot of talent and a musical trio prove to be all that one needs for a deeply moving and at times amusing experience, never more so than when Matilda and the suit get a little frisky.
Can Themba's story, set in the 1950s, is in itself as uncluttered as any work can be. In the township of Sophiatown, on the outskirts of Johannesburg, William Nadylam's Philémon is happily married to beautiful Matilda, Nonhlanhla Kheswa.
A kind friend Maphikela, played amongst other roles by the adaptable Jared McNeill, whispers a few words that leave him a broken man on discovering that Matilda has been two-timing him.
Catching the lovers in the act, Philémon chases off his rival and inflicts a subtle but shaming punishment by forcing his proud wife to pay homage to her lover's suit, left behind in his rush to depart the scene of his crime.
The consequences are followed through to a conclusion but in addition to telling of the couple's torments, this play acts as an allegory for the plight of Black South Africans of the period, mysterious deaths occurring regularly and the township itself under threat from Governmental bulldozers.
The joy of this production lies in the embellishment of the drama. The actors come out of character to narrate and have great skill in every facet of their trade, speaking, physical theatre and particularly singing, all three having angelic voices led by the incomparable Nonhlanhla Kheswa.
With their bodies, the actors and the minimal props create visions worthy of the French New Wave movies of Truffaut or Godard, an impression cemented by the beautiful, jazzy soundtrack that sometimes gives way to a Gallic accordion or piano solo.
The Suit, which forms part of the World Stages London Season, is one of the very best stage shows currently playing in London. Do not miss out.
Reviewer: Philip Fisher