The Sun Line
Based on a play by Ivan Vyrypaev
Meyerhold Theatre Centre
Lilian Baylis Studio Sadler's Wells
–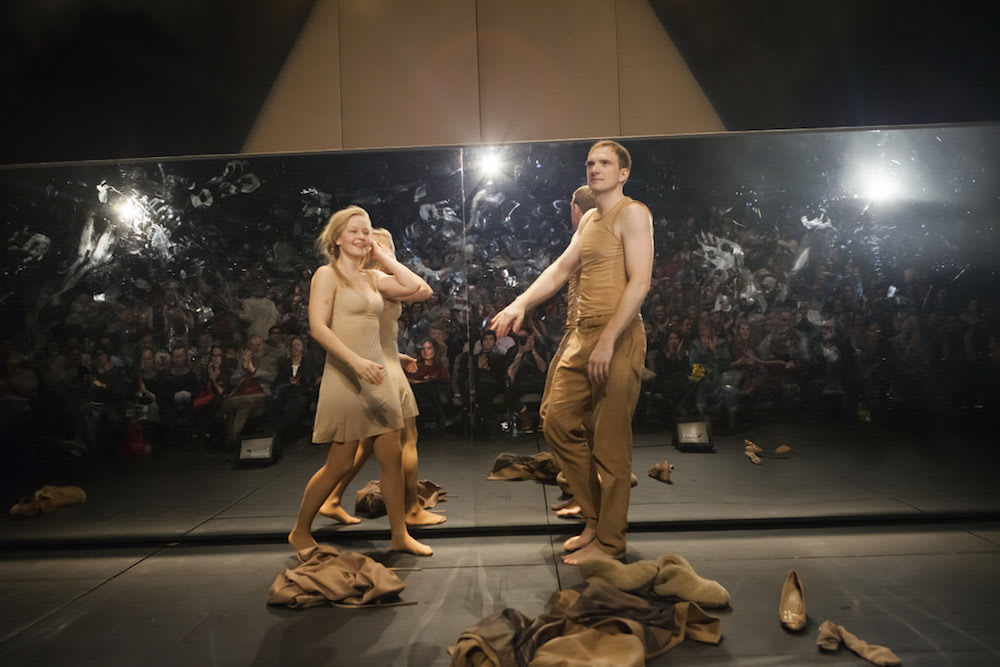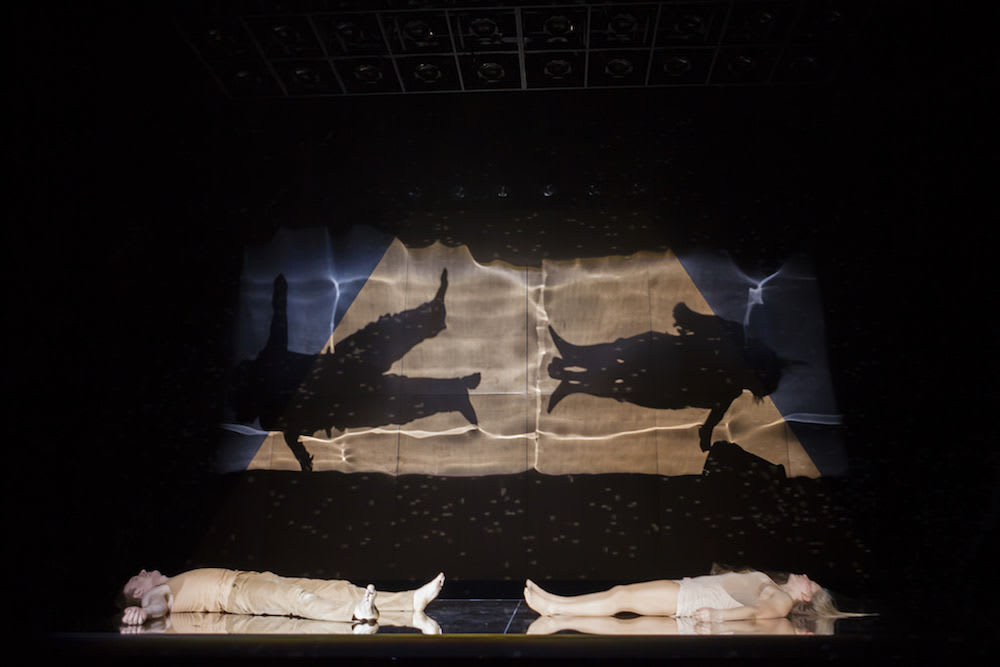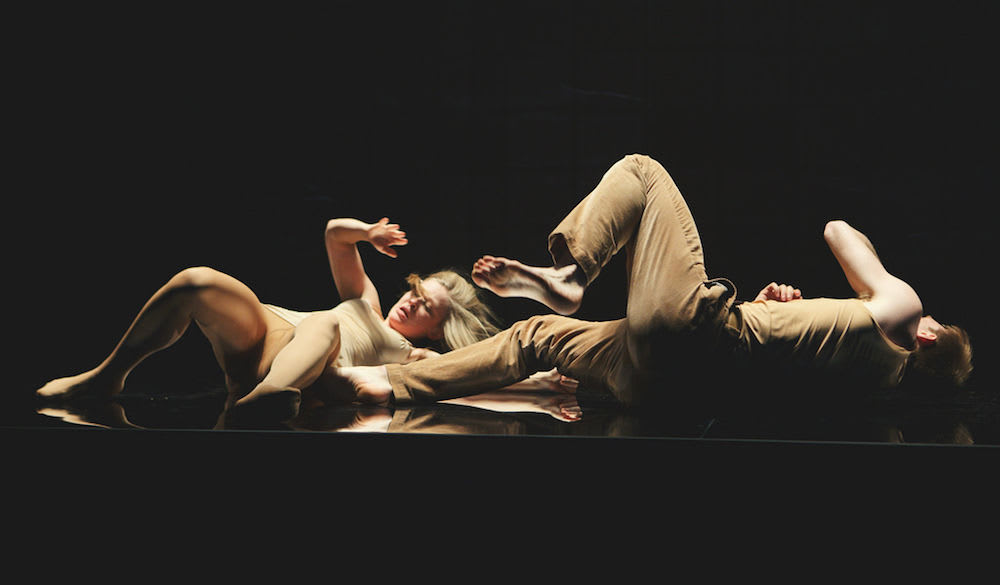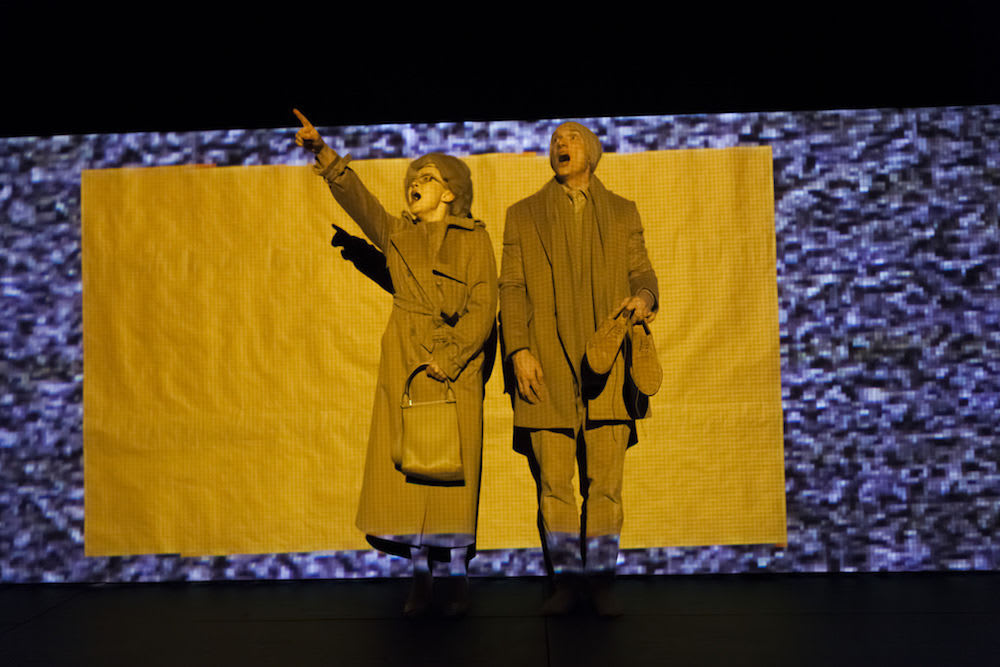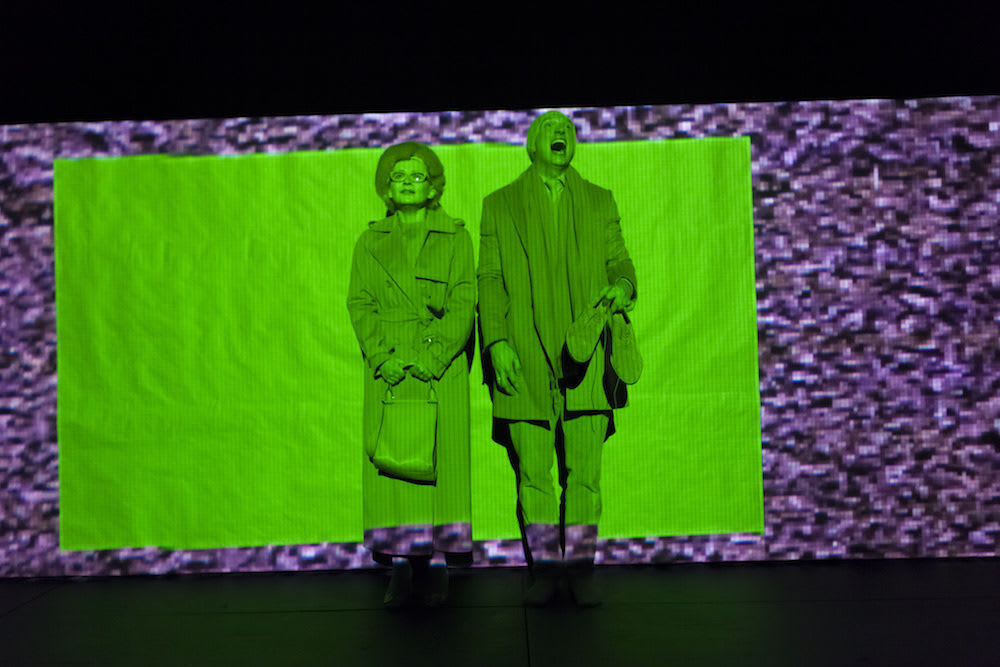 Oh the puritanical Russians: it's something when the director, and artistic director of Moscow's Meyerhold Centre, Viktor Ryzhakov, has to give a verbal safety warning before the play's start. If you can't take obscenities, please leave now. No offence is intended, but if you stay please be tolerant. This is a comedy.
Irony intended, of course. But is it? During Soviet times, four-letter words and profanities were forbidden on stage. I remember being asked to proof read a Russian translation of Harold Pinter's One For The Road and being surprised at how his language had been softened or maybe misunderstood—"lead in his pencil", "he was a prick", "get on … tits" were a particular problem. He wrote to ask me why and all I could say was that it was sociocultural…
The rules loosened during perestroika, but Putin brought them back a few years ago. Is Ivan Vyrypaev (born 1974) Russia's Harold Pinter? He has paid no heed to Putin's diktat. The vigorous Russian language in The Sun Line (Солнечная линия) is choice, but the effing and blinding in the surtitle translation (very good) sounds quite normal to my English ear.
Perhaps that lessens its theatre of cruelty verbal clout if not the absurdity of the situation. The situation is that Werner and Barbara are having a major full-on row, as passionate couples often do—no holds barred, both going for the jugular. They have been fighting since ten o'clock the night before. It is now five in the morning.
Neither is hearing the other, only themselves. Your pain is different to my pain… Like children in a playground, they bat words back and forth, "thought" / "didn't think" ("dumal / nye dumal") ad nauseam. And it gets physical. He does his gorilla alpha male impersonation; she socks him one. They're on the rollercoaster and they can't get off. Fantastical stories are made up just to score a point.
Punch drunk and self-absorbed, they are not only Pinteresque but also Beckettian in their folly. Mouths grimacing, bodies contorting, words spilling at Not I speed, they seek to wound and undermine seven years of marriage (is this the seven-year itch?). The mortgage is about to be paid off, they should be living in clover, but no, they pick at the scab of life together. On and on they go, bringing up family, past incidents—many of us have been there, so I'll not go on...
In director Ryzhakov's production, it's the committed performances of Russian stage and screen stars Yulia Peresild and Andrey Burkovsky, a Beckettian double act with a dash of Gogol grotesque and a sprinkling of Pinter's The Lover, that drive the choreographed stylised violence that revivifies their humdrum sex life perhaps.
She wants him to say, "you are a gem", literally a diamond, but he can't, until in one of their role-plays, in the persona of Sigmund, and she as Zoya, he does it. Resolution at last—we've only had to put up with seventy-five minutes of it, imagine going at it through the dark night to weary dawn.
Dressed (stylist Anna Khrustaleva) in camouflaging / obliterating beige—outer and under clothes, spectacles, stage props too—on a set (design Nikolay Simonov) covered in utilitarian parcel paper, they are anything but beige or greige. With the help of crackling electronic sound (Yan Kuzmichev) and dizzying optical illusion video designs (Vladimir Gusev) director Ryzhakov intensifies the drama like a piece of music till it reaches a crescendo and then stops, turning the table and light on us.
Brown paper ripped off, the platform tilts upright… and it's a mirror reflecting us back to ourselves. Gogol, of course, "What are you laughing at? You are laughing at yourself." (The Inspector General). Vyrypaev says, "the purpose of this play is therapeutic"; Ryzhakov calls The Sun Line "the theatre of complicity". Putin hasn't homogenised the Russian theatre yet, then.
With a Golden Mask nomination under its belt, guesting at the 180-seater Lilian Baylis Studio at Sadler's Wells for only three performances, the audience is mostly Russian ex-pats. I stumbled on it by chance. But the young, American I think, chap sitting next to me is full of it: he'd seen it in Moscow and had to see it again.
Reviewer: Vera Liber