The Sunset Limited
Cormac McCarthy
Boulevard Theatre
–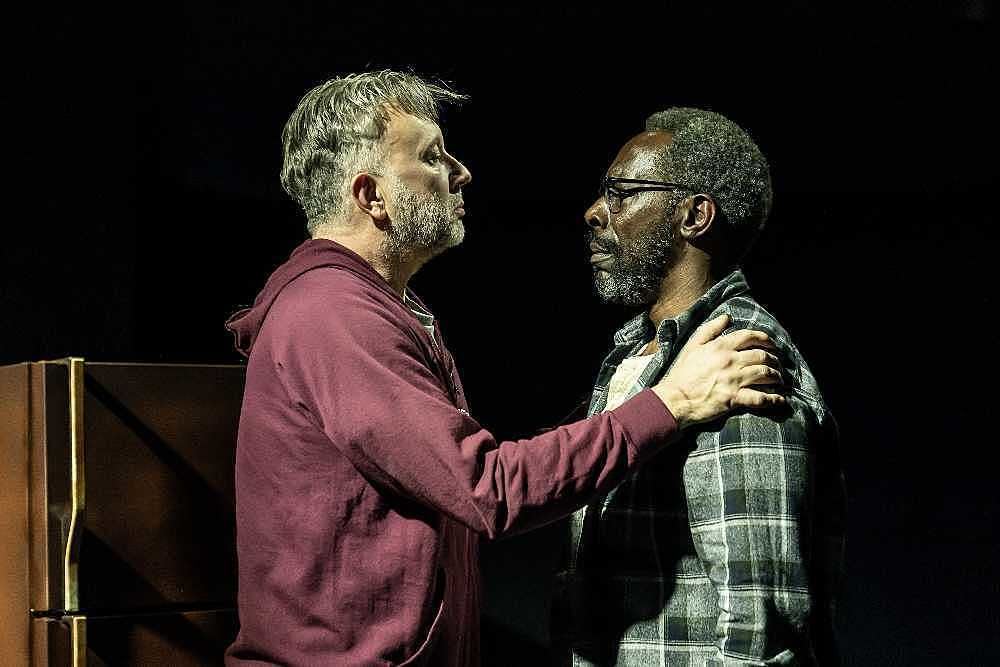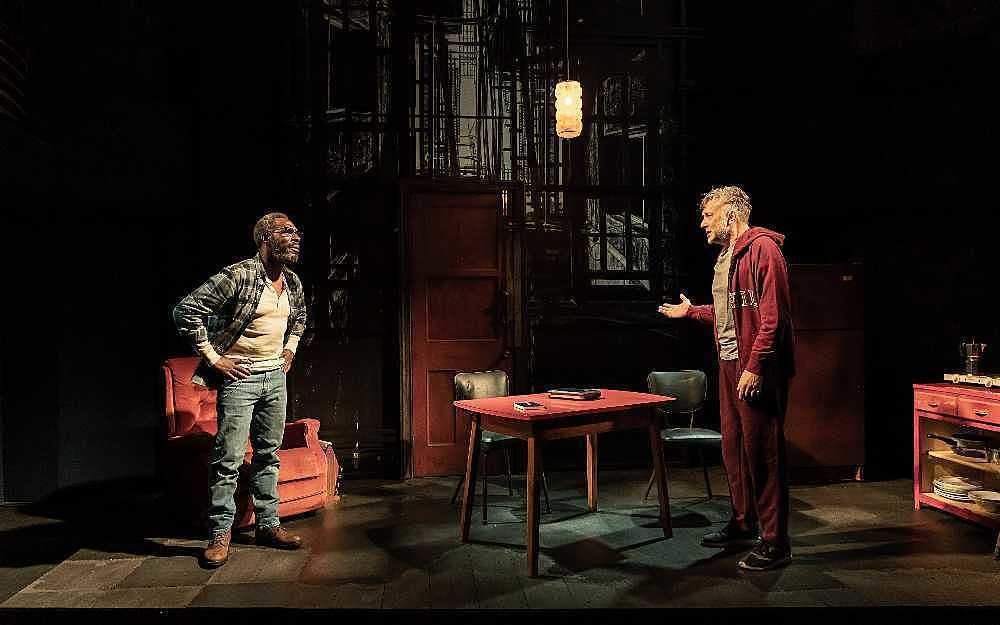 Cormac McCarthy is not only a Pulitzer Prize-winning novelist but also the man behind a number of popular films.
The Sunset Limited is described as a novel in dramatic form and was first staged by Chicago's Steppenwolf in 2006, before being filmed by HBO with a starry cast of Tommy Lee Jones (who also directed) and Samuel L Jackson.
Terry Johnson has now brought the two-hander to the London stage for the first time, in the intimate Boulevard which has been set up in a traditional end-on format by designer Tim Shortall. The cramped stage depicts a sadly empty track-side apartment with few creature comforts, in or near Harlem.
This is the home of Christian zealot Black, played by Gary Beadle. He spends a tense and sometimes tetchy time engaged in an existential philosophical debate with Jasper Britton's White, whom he has just rescued from imminent death at a nearby New York train station.
White, dressed in a Cornell University hoodie, is a professor of long standing whose view of the world has led him to the conclusion that the only way to escape pain and depression is suicide.
His new friend has many of the qualities attributed to angels, having literally caught the academic in the act of throwing himself under The Sunset Limited, a speeding train with a suitably symbolic name.
However, Black also understands the darker aspects of our existence, having been born again after spending time in gaol for murder.
For the next 90 minutes, the two men argue from polar positions about life, the universe and everything, with a particular concentration on the support that Christianity can offer—if you happen to believe in its tenets.
Black is a good man, desperate to instil hope into his visitor with a view to persuading him that life, ideally a Christian life, offers a promising future.
Arguing from the other end of the spectrum, White uses all of his intellectual abilities and training to justify ending it all.
Terry Johnson keeps the pace going throughout and is well served by his acting duo.
Although it would undoubtedly come across well on the page, allowing readers time for thought and contemplation along the way, The Sunset Limited has enough drama and well-balanced, varied debate to offer much to those sitting in a theatre as well.
Reviewer: Philip Fisher