The Suppliant Women
Aeschylus, in a version by David Greig
Actors Touring Company
Young Vic Theatre
–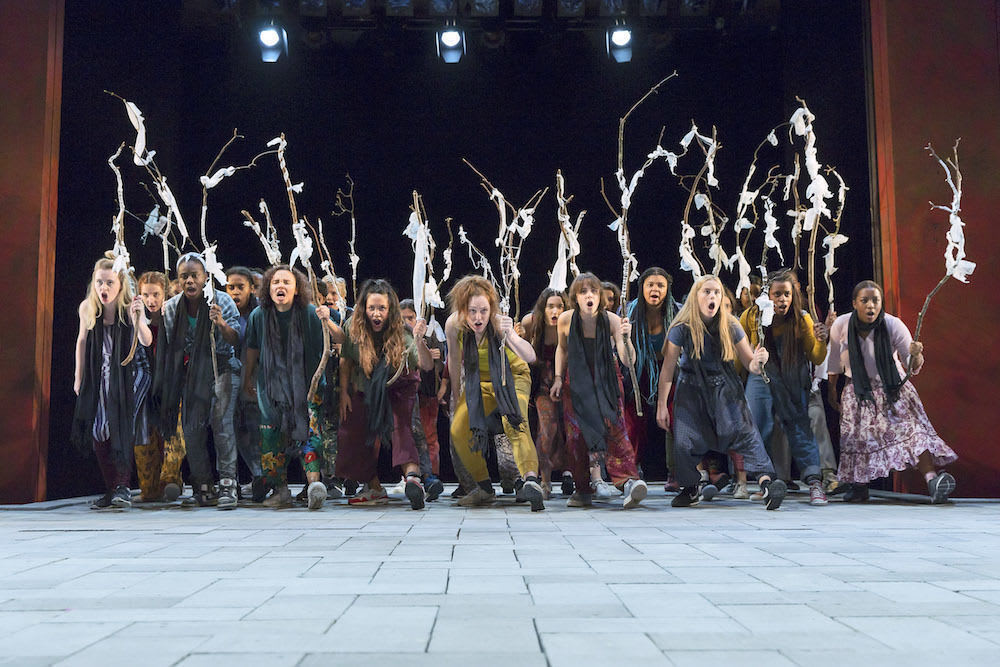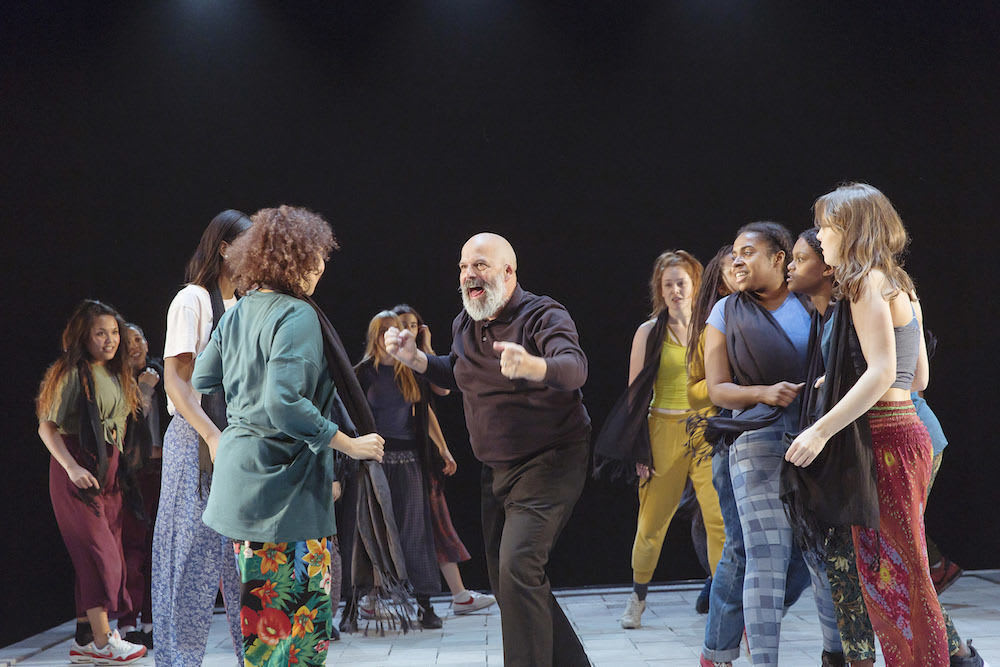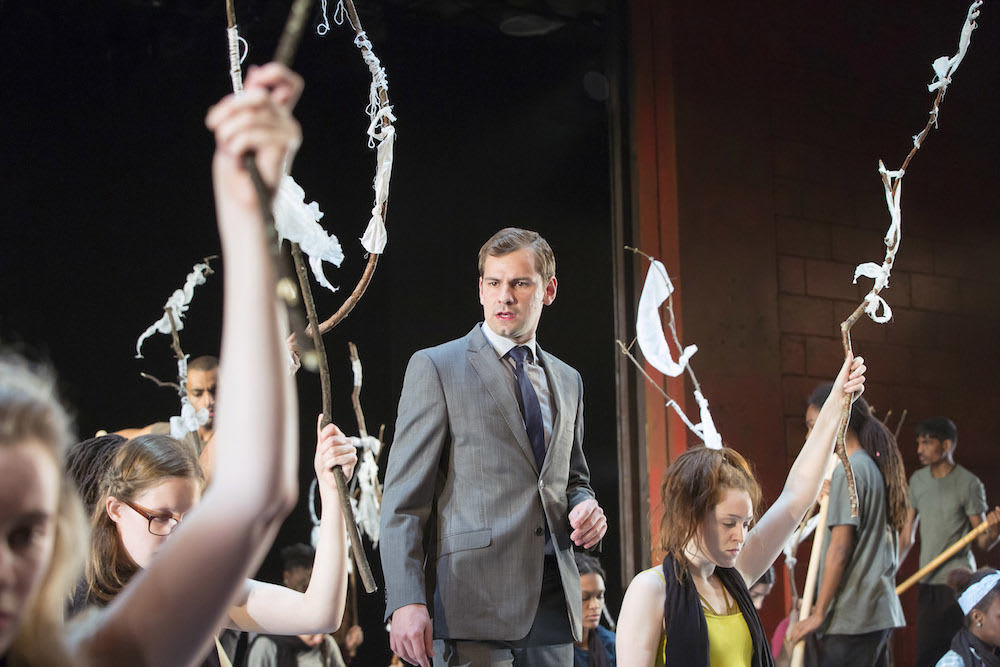 As an unusual prologue to this production, which was first performed at Royal Lyceum Theatre during the Edinburgh International Festival last year, a narrator provides some basic information about its funding. He then enlisted the assistance of a man introduced as government minister John Glen, who really is currently Parliamentary Undersecretary for Arts, Heritage and Tourism and very much entered into the spirit of things pouring a generous libation to ensure the goodwill of the gods.
Thereafter, the large, bare stage space was turned over to a 25-strong community chorus of local young women in comfortable rehearsal clothing, led by the redoubtable Gemma May.
They are really the stars of this 90-minute modern re-working of the first play in a trilogy of which the remaining parts disappeared some 2,500 years ago.
The powerful story follows a group of young women who, had they remained in Egypt, faced a fate worse than death at the hands of their cousins, "the unholy sons of King Aegyptos".
Travelling to Argos accompanied by their father Danaos, played by Omar Ebrahim, the women throw themselves on the mercy of the Greek residents led by Oscar Batterham as their besuited King Pelasgos. He gives them a pledge of support, which they are reluctant to trust.
The young women's reasonable concerns grow when they realise that their cousins have arrived on a mission to bring them back home, deciding that death would be a better outcome than marriage.
In exploring their fate, David Greig following Aeschylus manages not only to take a look at the problems that contemporary women face but also that most topical of subjects, the difficulties that migrants must overcome when trying to make new lives overseas.
Rahman Gray, directing for Actors Touring Company, worked wonders with a similar group of enthusiastic but relatively untrained performers in Greig's last collaboration for the Young Vic, The Events and arguably does even better this time.
While working on a deliberately bland set from designer Lizzie Clachan, he ensures that colour is injected thanks to the vibrant costumes of The Suppliant Women. After kitting out, the massive chorus has been rehearsed with the ruthless perfection of a sadistic drill sergeant to achieve near perfection.
At various points in the evening, they sing, chant, dance, act their hearts out and chill those of the audience, all to the accompaniment of a musical duo playing aulos (a double-barrelled, penny whistle-like wind instrument) and percussion. It sounds great, the story advances at a great pace and there are moments of great visual beauty, particularly when the women celebrate the good news that the people of Argos will support and protect them.
This kind of all-encompassing theatrical performance is totally intoxicating when it benefits from such high production values, ensuring a most unusual but deeply satisfying evening.
Reviewer: Philip Fisher