The Tell-Tale Heart
Anthony Neilson, based on the short story by Edgar Allan Poe
Dorfman Theatre (National Theatre)
–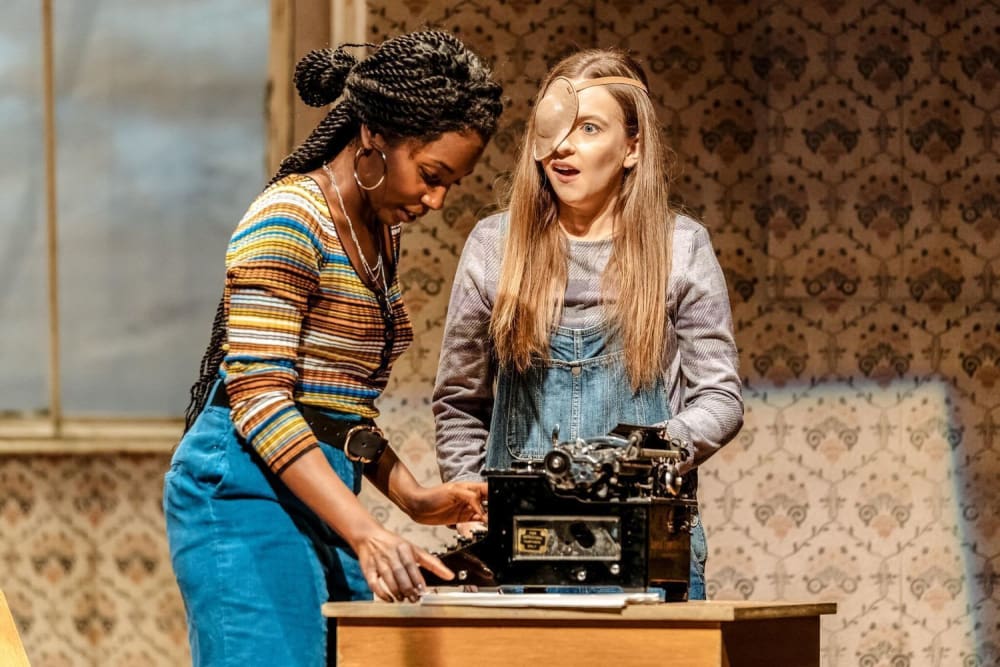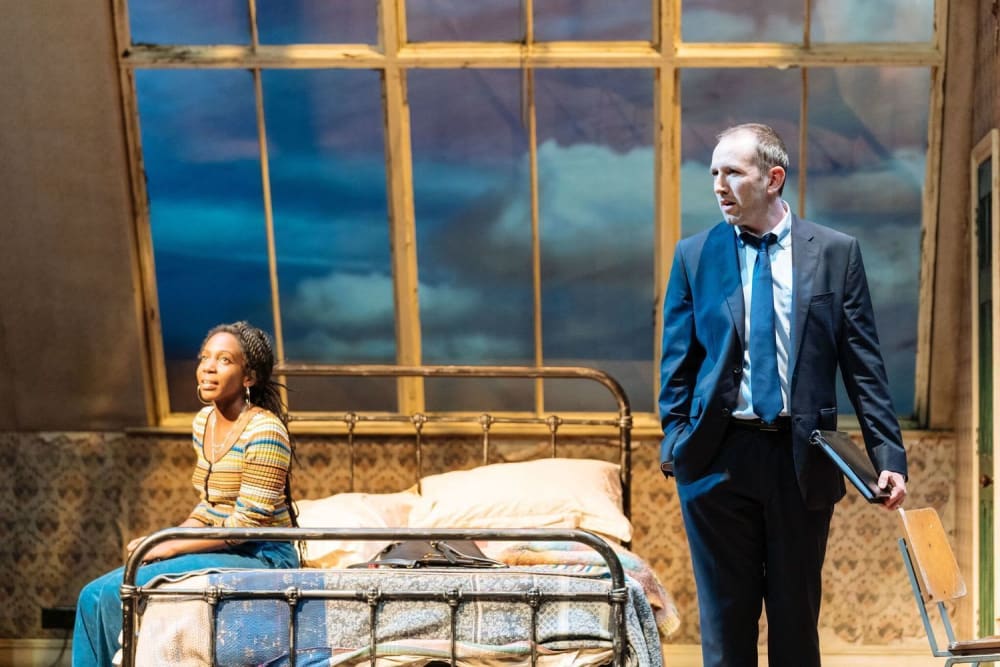 Generally, when theatres post signs outside an auditorium saying "contains scenes that some people might find distressing", hard-nosed critics take the warning with a pinch of salt.
However, this modern horror story inspired by Edgar Allan Poe lives up to that billing and then some. Those that have followed the career of Anthony Neilson will know that his early work helped to popularise the genre known as In-Yer-Face Theatre with its desire to shock quite casually.
A couple of decades on, the writer has returned to those roots with a 2¼-hour-long play that is often darkly humorous but can also be truly gruesome.
The evening is based around three interlocking stories, the original by Edgar Allan Poe and two contemporary tales set in Brighton, each featuring an eccentric young woman with an eye patch, a playwright and a detective.
At times, it can be hard to unpick the action, particularly in the early stages where it would be easy to get confused as to why an Irish landlady named Nora suddenly becomes Karen Usher, while the award-winning playwright of The Pendulum, Celeste Allen, is accused by the more cynical of the two policemen of being Camille.
By now, devotees of the American novelist and short story writer will have spotted that many of the names pay homage to his work and even his own name.
They will also relish a gorgeous loft set designed by Francis O'Connor, which becomes an integral part of the action, complemented by a sometimes terrifying soundscape from Nick Powell that moves into surround sound to maximise the impact.
Anthony Neilson does not pull his punches and the National may suffer, since the stomach-churning scene that immediately precedes the interval would be enough to put anybody off their regulation ice cream or seasonal mince pie.
While lovers of horror will wallow in the grand guignol glory, those who enjoy intellectual challenges will also find much to stretch their minds in this multi-layered drama.
The acting is strong, as David Carlyle enjoys camping up as the Detectives, Imogen Doel combines innocence with something a little more sinister and Tamara Lawrance triumphs in what is the tricky central role of the Writer, keeping a straight face throughout a series of unlikely experiences for her character(s).
Traditional Christmas shows are supposed to please children, while attempting to keep their adult companions reasonably happy. Nobody would dare to take kids to The Tell-Tale Heart for fear of recurring nightmares (and some of those might affect the adults as much as the children) but for anyone who is allergic to pantos and rehashes of Charles Dickens, this might just be the perfect antidote.
Reviewer: Philip Fisher