The Tell-Tale Heart
John Goodrum based on a story by Edgar Allan Poe
Rumpus Theatre Company
Winding Wheel, Chesterfield


Listing details and ticket info...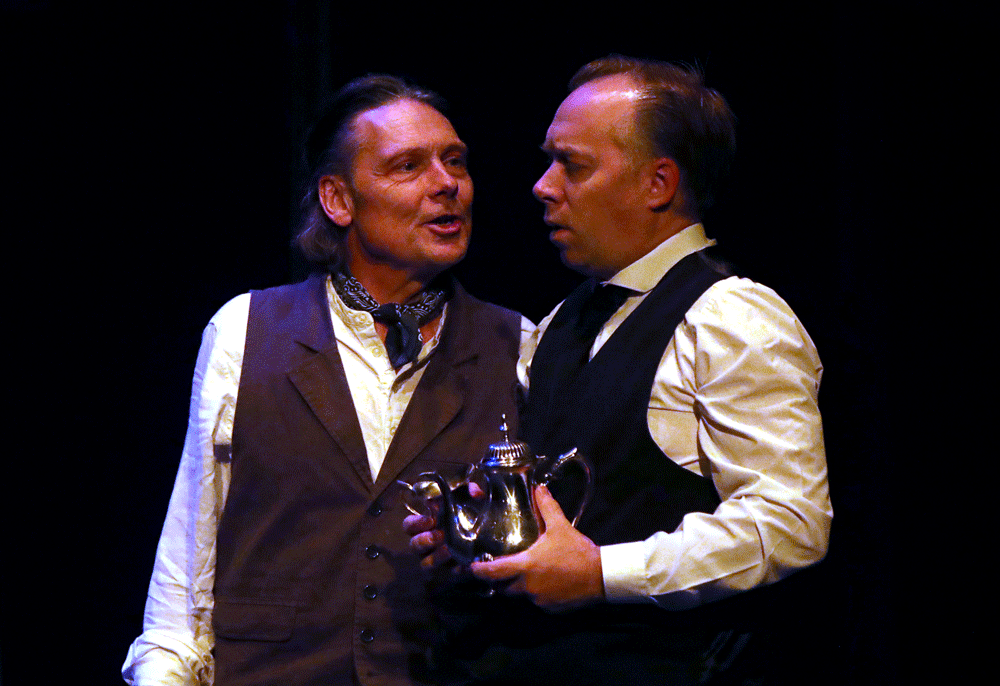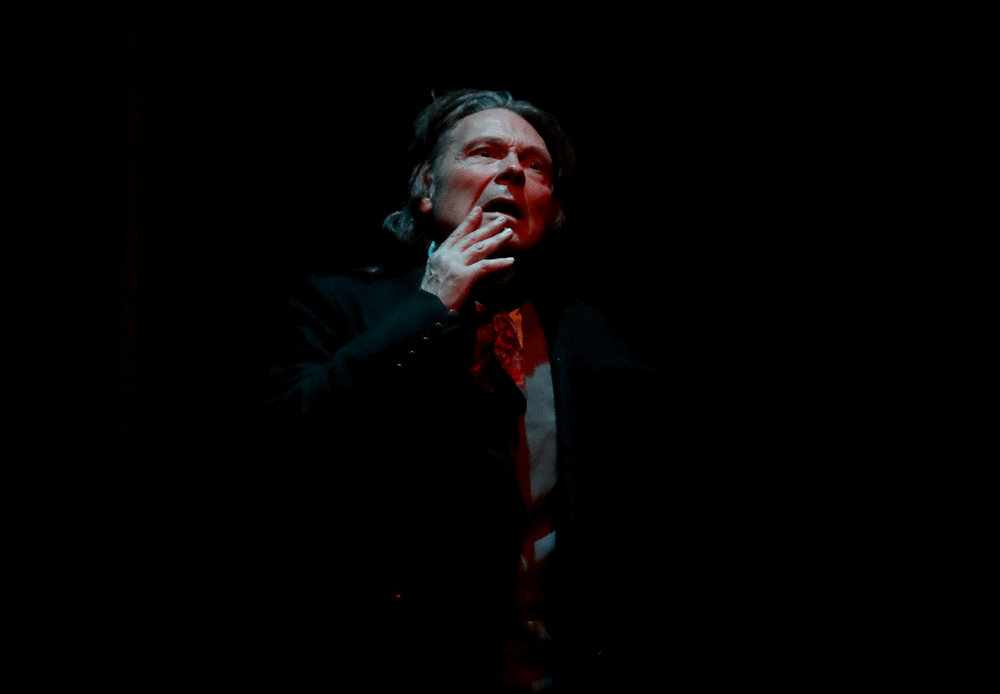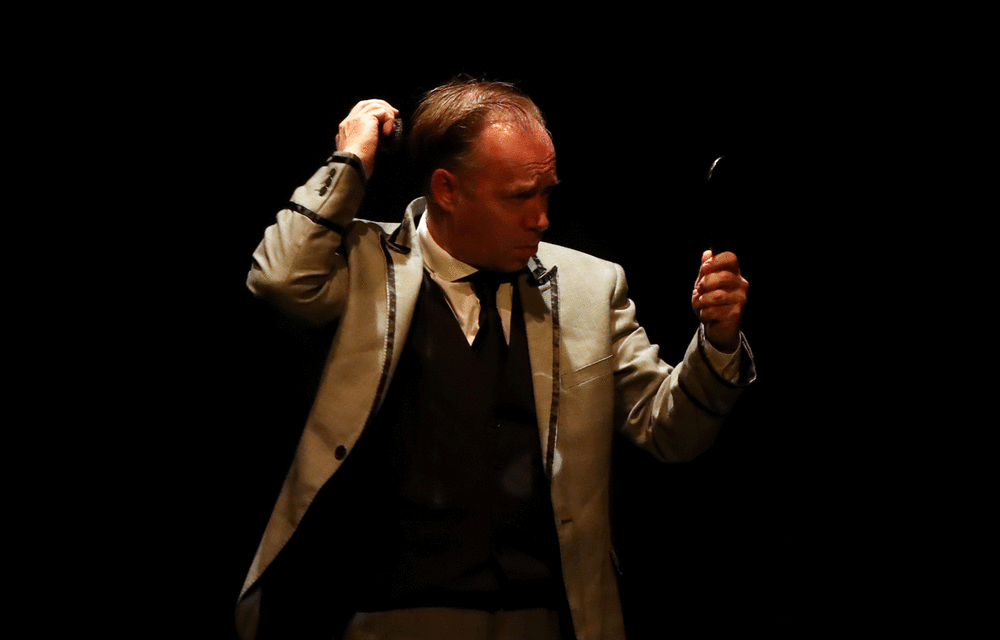 Rumpus boss John Goodrum has found that audiences at his theatre company's productions have a liking for Gothic horror. In the past, he has turned to some of the great writers including Sir Arthur Conan Doyle, Charles Dickens and Wilkie Collins, adapting their stories for the stage.
He has also looked to Edgar Allan Poe for ideas. The American mystery writer is best known for his short stories penned The Masque of the Red Death, which Rumpus presented in 2019, while the company has twice performed an adaptation of what is probably Poe's best known tale, The Pit and the Pendulum.
Now Goodrum has taken Poe's The Tell-Tale Heart, often considered a classic of the genre, and come up with a two-hander which should satisfy his audiences' penchant for something to make their blood run cold.
The Tell-Tale Heart is set in the house of Roderick Bounty sometime in the mid-19th century. Clarry Straven, a clerk to a respectable firm of solicitors, is sent to draw up an inventory of Prospect Manor while the owner is away.
As it is market day and the inn is full, Straven is advised to stay at Bounty's house as he takes in lodgers. "My house is humble but clean and tidy," says Bounty and Straven is welcomed with stew and wine.
Bounty tells Straven he has a fortune of gold and silver which was bequeathed to him and it would be sacrilege to turn the goods into cash. Because of that, he keeps his curtains closed.
But Straven notices that Bounty has a "vulture eye" which has a supernatural quality to it. It haunts Straven and leads to uncharacteristic behaviour which has devastating consequences.
Goodrum himself plays Bounty and later Inspector Morgan who is sent to investigate when shouts and screams are heard coming from the house.
Goodrum shows another aspect of his talents in The Tell-Tale Heart. He is a versatile actor, as he showed in playing effervescent Henry in Ray Cooney's farce Funny Money early in 2022, the evil Gunford in his adaptation of Charles Dickens's The Black Veil in 2019 and Max, the cunning manipulator with murderous intentions in Brian Clemens and Dennis Spooner's Anybody for Murder, also in 2019.
In The Tell-Tale Heart, Goodrum excels as the languid, enigmatic Bounty. There is always mystery as to Bounty's reasons for taking in lodgers and Goodrum's accentuation of a slow delivery and the character's eccentric behaviour add to the play's mystique.
He portrays Morgan in an entirely different way, the experienced inspector refusing to accept Straven's explanation of what has happened and gradually uncovering the truth.
David Martin, who has appeared in Rumpus comedies as well as previous Gothic horrors, always gives a creditable performance; his portrayal of Straven is as solid as ever. The transformation from the obedient solicitor's clerk into a man suffering severe mental anguish is commendable.
David Gilbrook, who designs the sound for most Rumpus shows, adds atmospheric music and sound effects which give a huge lift to the production. I jumped out of my seat on one occasion and the beating of the tell-tale heart can become impressively uncomfortable at times.
With precise direction from Karen Henson, The Tell-Tale Heart is another strong addition to the Rumpus stable of productions. Some people may find parts of it wordy; it many not scare you out of your wits, but it has the ability to unnerve and disturb in equal measure.
Reviewer: Steve Orme