The Tempest
Choreography David Bintley
Birmingham Royal Ballet
Sadler's Wells
–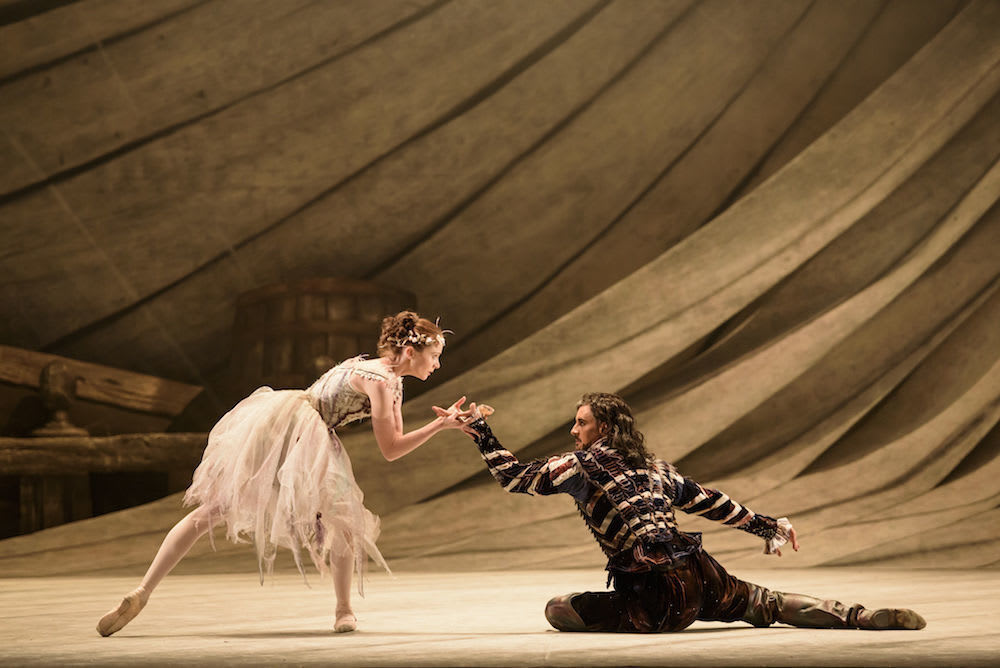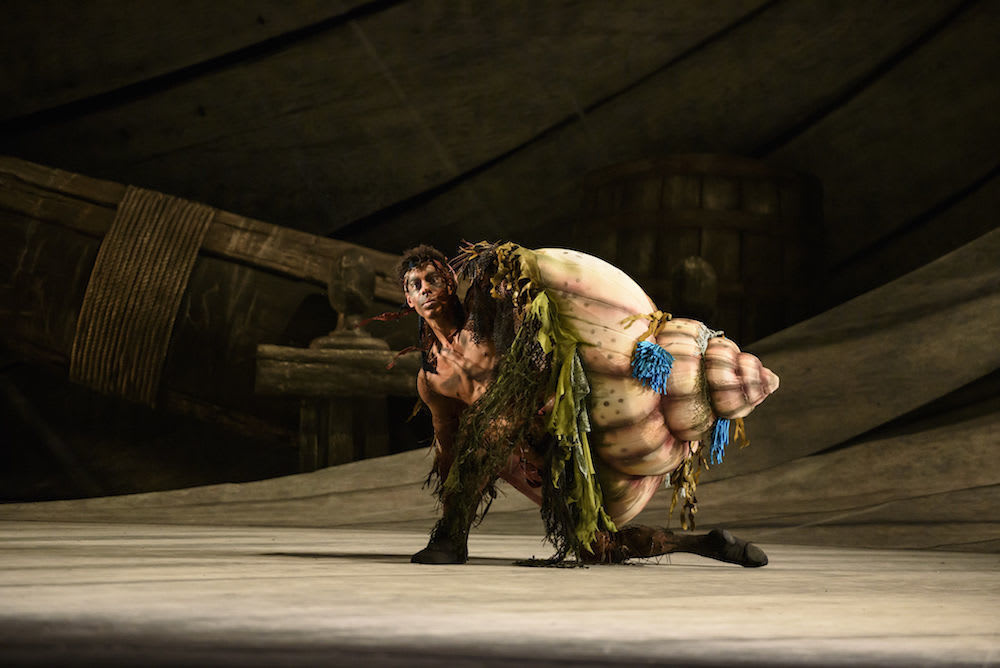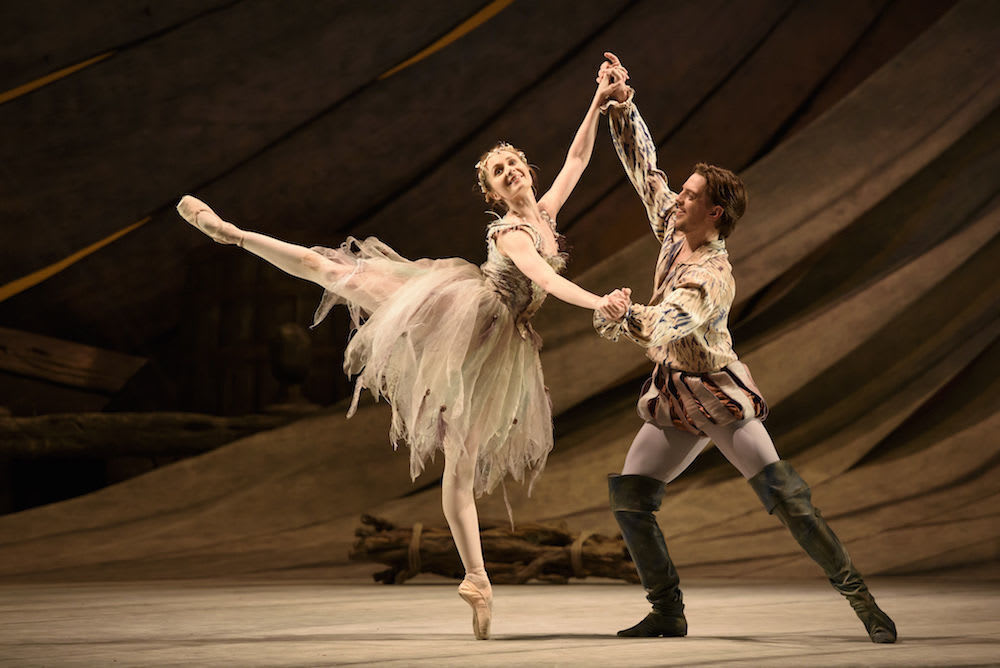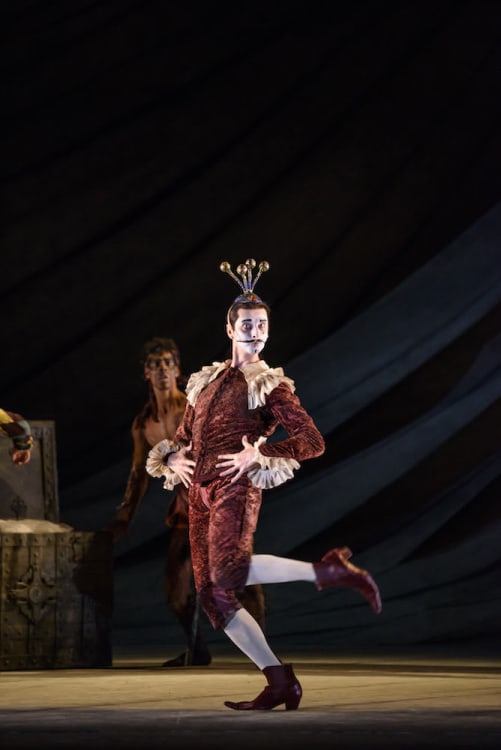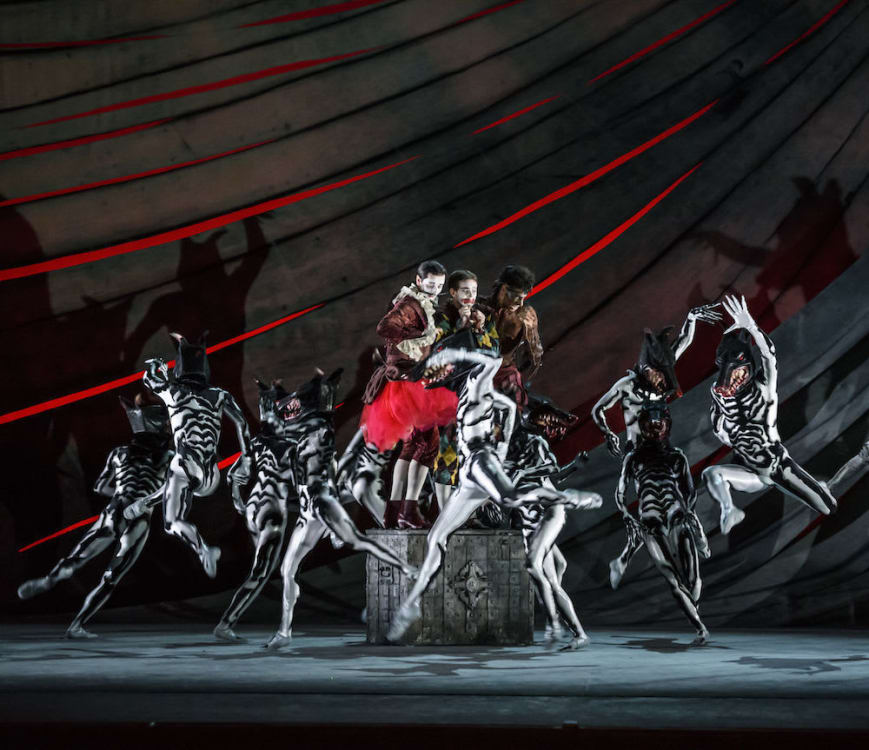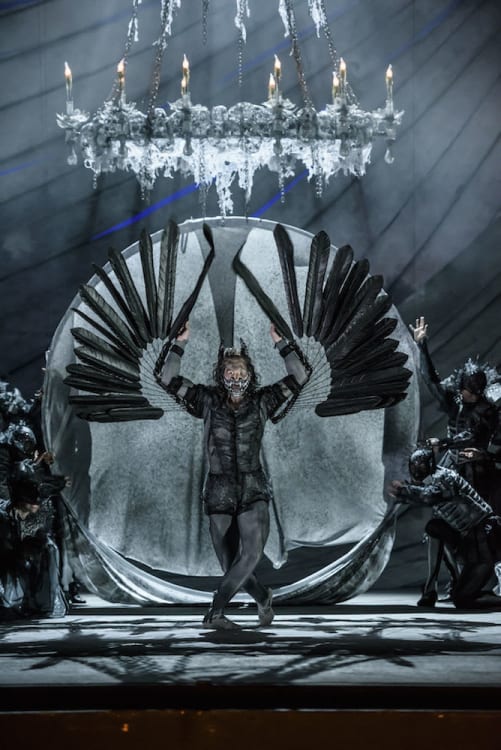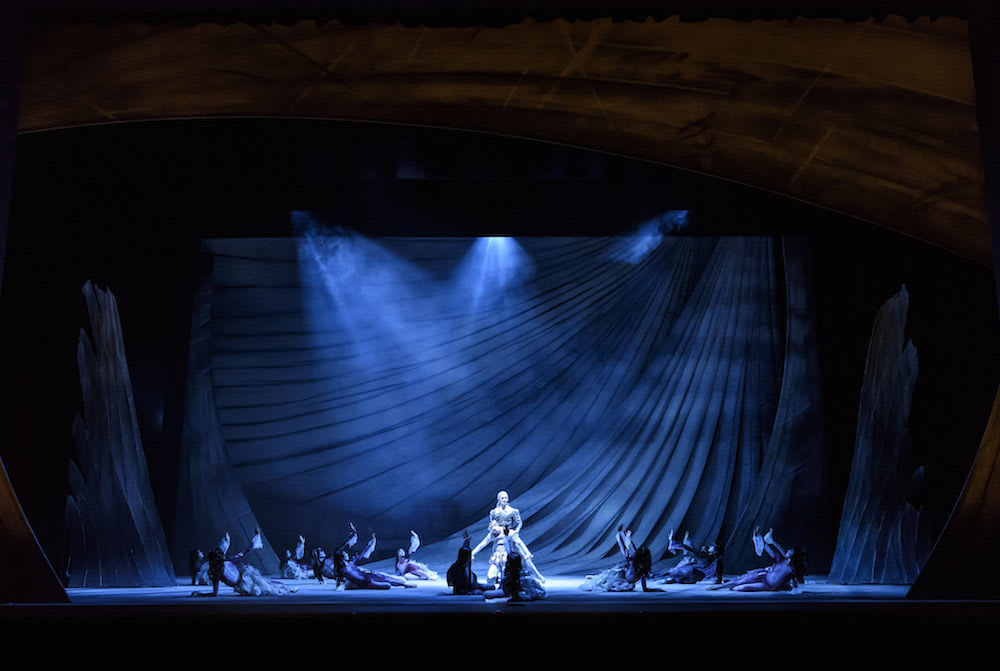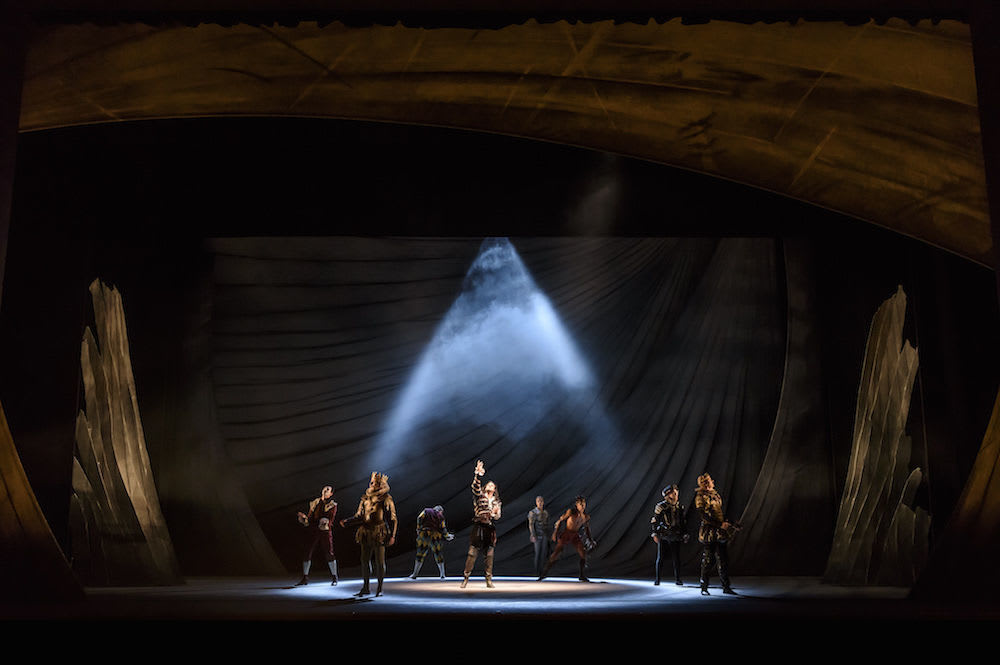 This Tempest ballet has, apparently, been brewing in David Bintley's mind for a long time, and it shows: there's a whole host of ideas crowding for attention. And a whole host of talent called upon to realise his vision.
Foremost is Rae Smith's overall design, which is stunning. Sally Beamish has composed a newly commissioned cinematic score that speaks volumes: "the isle is full of noises, Sounds, and sweet airs, that give delight and hurt not. Sometimes a thousand twangling instruments Will hum about mine ears…"
Sound designer Clement Rawling has added seascape sound effects; Bruno Poet's lighting signals the divisions of the warm real and cold fantasy worlds; and Finn Caldwell and Toby Olié's puppetry and special effects add to the 'magical' story telling.
There is flying, underwater swimming, and a huge cast list, which includes a dozen Sea Nymphs, four Strange Fish, Nymphs and Reapers, Spirits of the Forest, of the Feast, and Spirits as Hunting Hounds. "O, brave new world that has such people in't!"
The play-acting is played up, and exuberance and redemption win over brooding dark vengeance. The magic circle is broken and all but Caliban sail off into the sunset in the intact golden galleon. Prospero places his crown, snatched off his brother's head, on the hermit crab's tousled curls, on Caliban the indigenous occupant of the island. But I'm telling it in reverse.
A tiny golden jewel of a galleon hangs in the wide blue ocean until Ariel (quicksilver Mathias Dingman in silver doublet and hose) flies down to carry it away. A blue iris of an eye, a camera shutter winks and reveals the bleached wooden ribs of a sailing ship, looking very like the bleached belly of a Leviathan whale.
Sailors dance a merry jig, lights swing, a grey silk cloth overwhelms them and strobes upend them. What is going on? Prospero (Iain Mackay) enlightens us with his whale of a tale, as he contrives a match (their duets untroubled and serene) between his daughter (Jenna Roberts a sweet obedient Miranda) and the son of his enemy Alonso the King of Naples (Joseph Caley's Ferdinand a good-natured boy).
There's a mildly threatening duet between Prospero's brother, the usurping Antonio, Duke of Milan and Sebastian, Alonso's brother. Tyrone Singleton's Caliban (a hit with the audience) is not scary at all, but the backstory is meant to be spooky as the past and the present intermingle.
Presented to his shipwrecked captive audience, a black banquet dumb show peopled by masked spirits in black courtly dress recounts the story of Prospero's misfortune. Demons and dark spirits leap out of Prospero's tortured mind, an exorcism of the past before the redemption and forgiveness of the present, a morality play after all.
Spirit Hounds (I did wonder for a moment what the Mouse King and his crew were doing in The Tempest) climb out of the dressing-up chest that the drunken comedy duo discovers: there's hammy commedia dell'arte slapstick comedy from Valentin Olovyannikov's Stephano (love his long pointy-toed boots) and James Barton's Trinculo, and a comic four-legged bit of nonsense with Caliban. Too much sack obviously.
There's a Masque, which goes on and on: Neptune descends from on high, as does Juno seated on a peacock (Delia Mathews also doubles as Prospera, Miranda's mother in the dumb show…), golden-masked goddesses Ceres and Iris (Céline Gittens, and Yvette Knight) daintily trip to xylophone tinkles, a buoyant Pan (Tzu-Chao Chou) prances. Golden-tailed swifts flit on wires, and the aforesaid forest spirits and reapers, who in their beribboned shirts and straw hats look very like Morris or barn dancers, fill the stage with their fecund harvest.
A sojourn on an island is a great leveller. Though costumed in period, there's something of the fifties about this literal dance theatre production, nothing to alarm a family audience.
I wonder what those without prior or with only dimmed knowledge will make of it. Make sure to read the programme notes. Bintley has tried to spell out the text and the subtext, spilling with ideas that sometimes make for a messy stage picture.
His Tempest is a fairy story, an entertainment true to the spirit of the original; many of the dramatis personae, as Bintley makes clear, are spirits, and like Shakespeare's spirits his vision will melt "into air, into thin air: And, like the baseless fabric of this vision... shall dissolve And, like this insubstantial pageant faded, Leave not a rack behind."
Reviewer: Vera Liber