The Testament of Mary
Based on the novel by Colm Tóibín
Barbican Theatre
–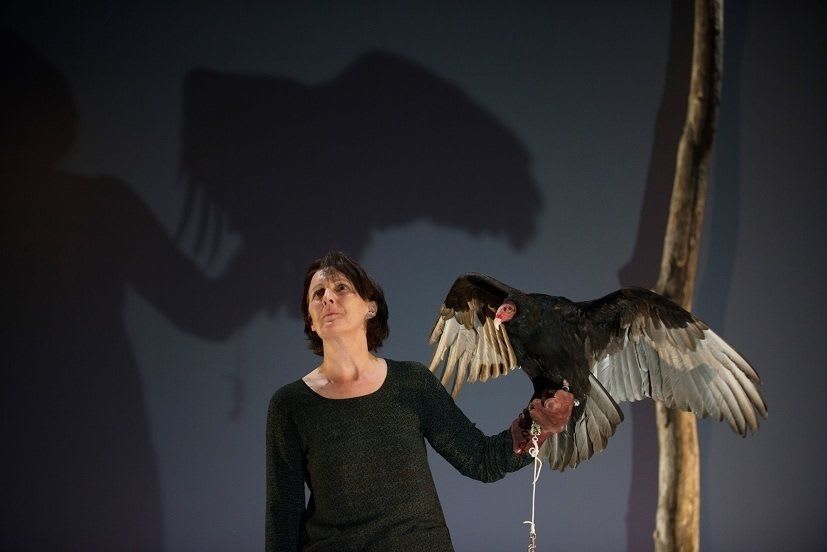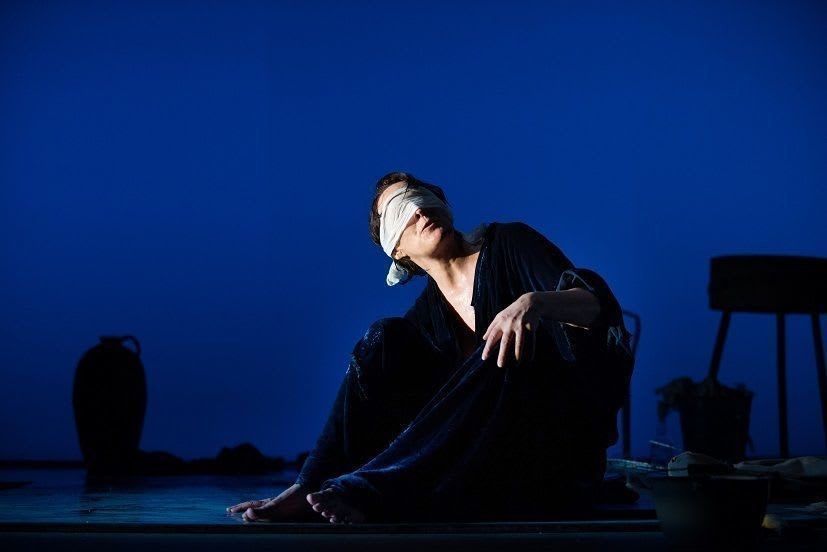 Two iconic women make this 80-minute tour-de-force into a night to remember.
While the Virgin Mary might have been the Mother of God, without the aid of Fiona Shaw, her tale would not have the same impact on visitors to a packed Barbican Theatre.
Miss Shaw is one of those rare performers who can fill a sizeable stage with her personality and presence, whether it be performing Beckett's Happy Days at the National or this solo at the Barbican.
Oddly, before the start of her monologue, the audience were invited onstage to collect candles and then, after they had regained the safety of the stalls, Miss Shaw appeared accompanied by a gigantic, black vulture.
On opening night, neither candles nor that terrifying vulture had reappeared by the time she took a triumphant bow to the delight of a host of fans cheering while giving a standing ovation.
Instead, in a jaunty colloquial style, the actress related tales as old as the Bible that will be familiar even to non-believers, adapted from the Booker Prize shortlisted novel by Colm Tóibín.
The story of her son and his mysterious birth fed out into stories of New Testament life, the most significant of which were those of Lazarus, raised from the dead, and the fateful Marriage at Cana.
Inevitably, the performance led up to a vivid verbal weaving of a mother's horror at the crucifixion and then her version of the resurrection, which some of the most fervid fundamentalists present might have regarded as blasphemous. In any event, they will certainly set audiences thinking, which is the purpose of good art.
The overall impression is of a down-to-earth woman (sharing the actress's native Irish accent) who disconcertingly found herself tied up in a legend with almost mythical qualities, which would endure for millennia.
Under the direction of her regular collaborator Deborah Warner, Fiona Shaw duly delivers yet another unforgettable performance filled with drama and wit.
Her skill, as demonstrated in last year's rendition of The Rime of the Ancient Mariner, is in animating the words with the use of relatively meagre props, on this occasion collaboratively created by Deborah Warner and set designer, Tom Pye.
The physicality of the delivery in this production, which was first seen in New York a year ago, is enhanced by clever lighting using big, lightbox screens with suitably dramatic results.
Ultimately, The Testament of Mary is a showcase for those two high profile women and both triumph.
Reviewer: Philip Fisher