The Theatre Channel Episode Two: Halloween
Various Artists
Adam Blanshay Productions
The Theatre Café
From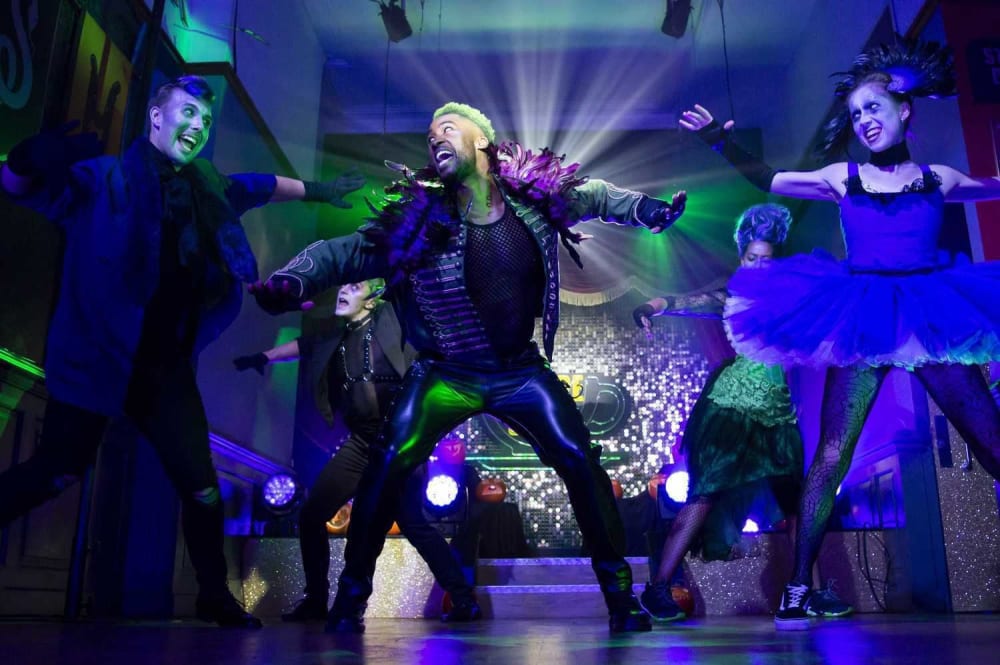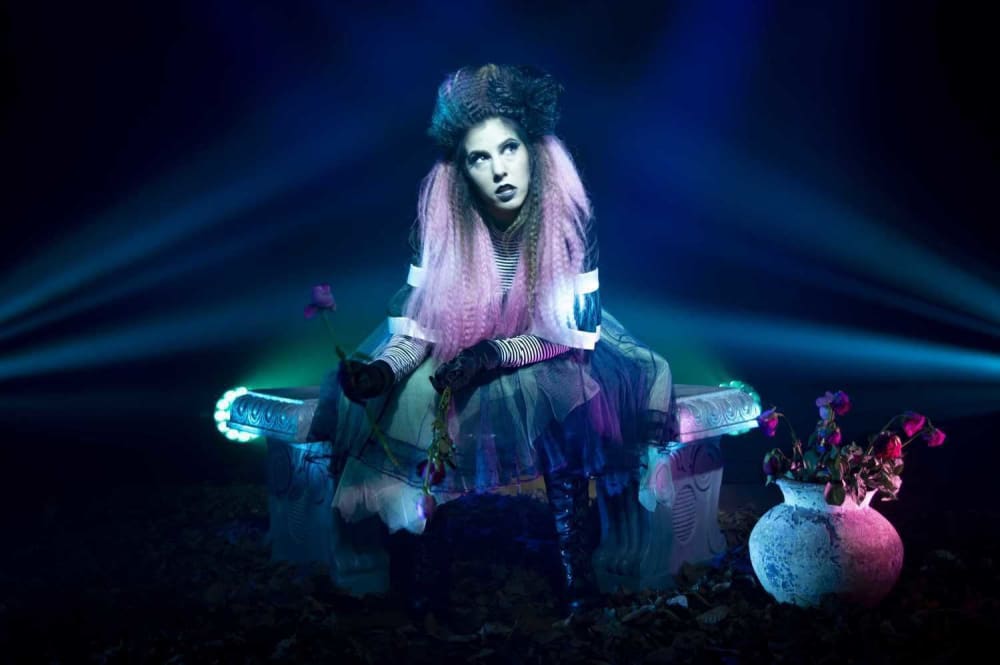 Perhaps inevitably, given its late October release date, the second episode of this musical web series is Halloween themed, allowing costume and set designer Gregor Donnelly and his hair and make-up colleague Diana Hudson free rein to express themselves in colourful (OK—black does tend to dominate) fashion.
In musical terms, horror tends to equate with camp and that is certainly the case in a lively opening, "Transylvania Mania" from Young Frankenstein. Director / choreographer Bill Deamer pulls out all the stops in a dance extravaganza in which a flamboyant, green-haired Jordan Shaw fronts the energetic, resident Café Four.
Rock diva Aimie Atkinson powers her way through "Dead Mom" from Beetlejuice, utilising a look that is, in equal parts, Goth and Cyndi Lauper.
The double act of Bradley Jaden and Sophie Isaacs combine to fight their way through the dry ice with a rendition of post-mortem duet "Life After Life" from Dracula. This is a timely reminder that this now largely forgotten musical had a very distinguished writing team comprising Frank Wildhorn (also a contributor to Jekyll and Hyde), Don Black and Christopher Hampton.
It is hard to keep Stephen Sondheim out of any kind of musical tribute and his contribution, "Last Midnight" from Into the Woods, is sung by Ria Jones as explosively as some of the crow-like witch's special effects.
Leading the acting stakes as a double apparition is Josh Piterman, favouring change of style while singing "The Confrontation" from Jekyll and Hyde by looking like a refugee from a Dickens (or, more appropriately, Robert Louis Stevenson) novel.
In a performance that conveys her title character's sadness and desperation, Linzi Hateley hits the mark with "When There Is No One" from Carrie.
To close what is otherwise a dark half hour comes some light-heartedness in the form of Trevor Dion Nicholas and the Café Four singing "The Time Warp" from The Rocky Horror Show. Not only is there a guest appearance from Bonnie Langford, but the company is expanded by a chorus of another 8–10 horrors.
Once again, the production qualities are highly impressive in this invitation to forget the rigours of a pandemic-riddled world via some time out at the musicals.
Each episode of what may well be a long-running series can be purchased directly from the Theatre Café for £12. The next one will be rock-themed.
Reviewer: Philip Fisher