The Theatre Channel Episode Four: Hopeful Holidays
Various
Adam Blanshay Productions
The Theatre Café
From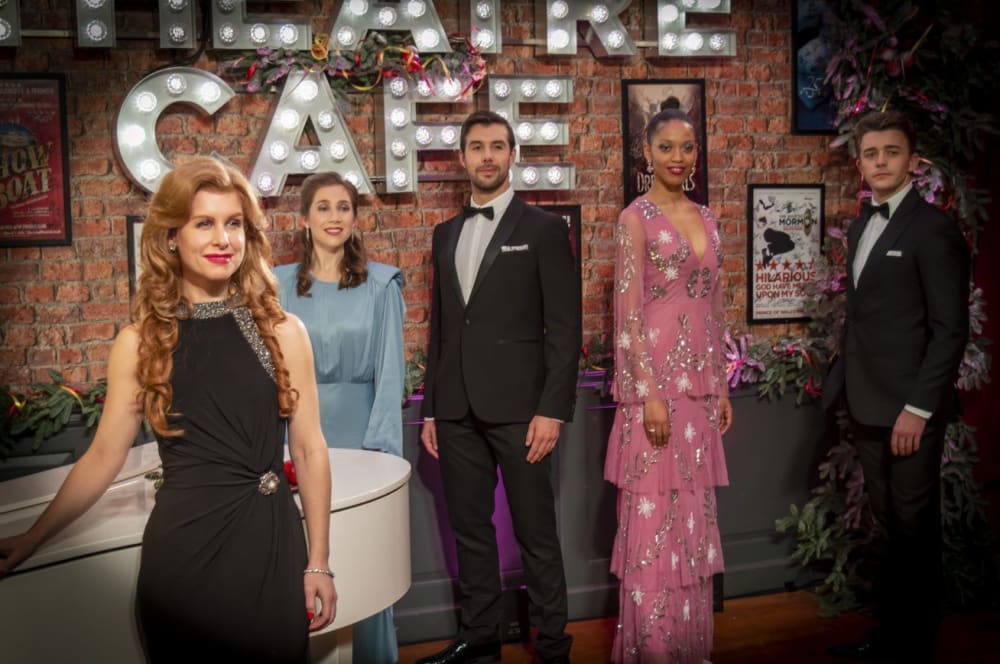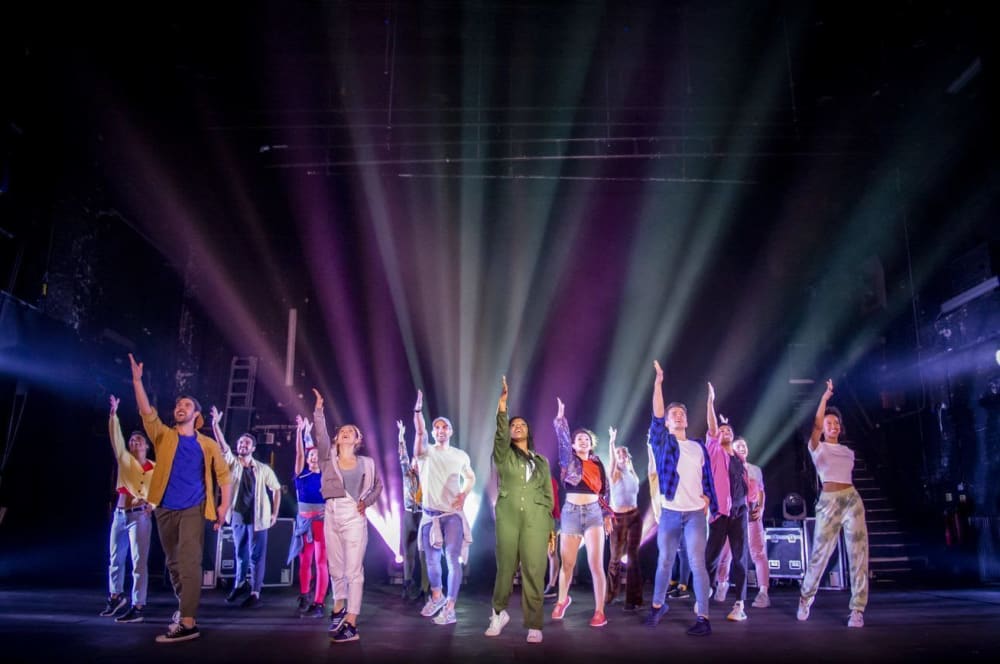 Having reached the end of an eventful year, it was surely inevitable that the Theatre Channel's fourth episode would tap into the yuletide spirit. As always, the staging takes place in Central London's Theatre Café, suitably decked out for the occasion with seasonal adornments.
Sadly, given the dramas of the week leading up to Christmas, many might conclude that the optimistic title of Hopeful Holidays has already been defeated by the virus and the political climate, but musical theatre is best to be indomitable.
The irony becomes even more apparent with the opening song drawn from Jerry Herman's Mame in which the rich-voiced Sophie-Louise Dann is supported by the project's resident ensemble, the Café Four (comprising Alyn Hawke, Emily Langham, Sadie-Jean Shirley and Alex Woodward).
Nobody would doubt the proposition that "We Need a Little Christmas" but, regardless of the cheery tone and lyrics, too many viewers might conclude that, despite our Prime Minister's promises only a few days ago, most of us will not even achieve "a Little Christmas". The good news is that at least we can enjoy this 25-minute romp through yuletide songs from the musicals.
"Seasons of Love" from Rent is used as a showcase for the ArtsEd graduation class of 2020, who acquit themselves well with a song written by the late Jonathan Larson that has already achieved the status of a timeless modern classic.
Without a doubt, the highlight of this episode, perhaps unexpectedly given strong competition, is "Turkey Lurkey Time" from Bacharach and David's Promises Promises. The song is so upbeat that it will dispel the blues, while the delivery from an expressive Zizi Strallen (a long way from her persona as Mary Poppins) and the Café Four is greatly enhanced not only by colourful costumes but also Bill Deamer's spectacular choreography.
Smooth crooners Matt Croke and Tosh Wanogho-Maud take viewers back to more innocent times with their renditions of "Happy Holidays" and "Let's Start the New Year Right" from the first of two Irving Berlin musicals, Holiday Inn.
Surrounded by candles, Manon Taris changes the tone making "Ave Maria Païen" from Notre Dame de Paris suitably sober and soulful.
In a remarkably varied three minutes, a spangly Cassidy Janson first accompanies herself on a white piano before getting support from the Café Four and finally even some fluffy snowflakes while purring her way through the title song from White Christmas.
Having quietened things down, Bill Deamer ensures that recording goes out with a bang as Rachel John delivers a rousing version of "A Brand-New Day" written by Luther Vandross for The Wiz and breezily choreographed on and off stage just up the road from the Theatre Café at the Duke of York's Theatre.
Each episode of The Theatre Channel can be purchased directly from the Theatre Café for £12, while there will also be a £50 bundle available once Episode Five appears.
Reviewer: Philip Fisher