The Theatre of Eugene O'Neill
Kurt Eisen
Bloomsbury Methuen Drama
Released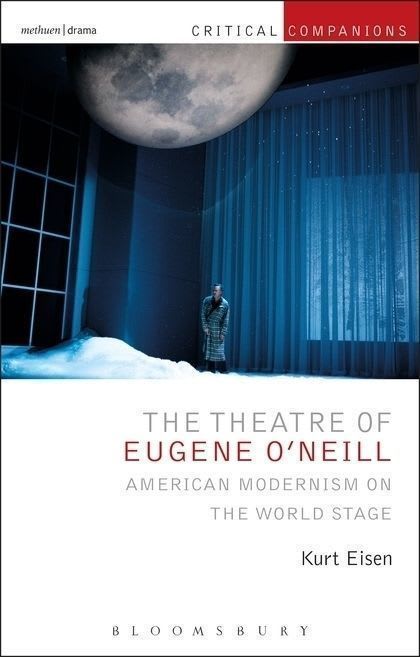 The latest book in Bloomsbury, Methuen Drama's Critical Companions Series is subtitled American Modernism on the World Stage. This gives an obvious clue as to the angle taken by Kurt Eisen, Professor of English and Associate Dean of the College of Arts and Sciences at Tennessee Tech University and renowned Eugene O'Neill expert, in approaching the work of a contender for the title of the greatest American playwright of all time.
Graced by a photograph of a rather lovely scene from Tony Kushner and Janine Tessori's opera A Blizzard on Marblehead, which features O'Neill as a central character, this beautifully produced volume follows a tried and tested pattern.
Professor Eisen starts by setting out his stall in identifying the distinction between modernism and modernity, which may sound a little technical for general readers but does not get in the way of the enjoyment of a book that is not overwhelmed by academic jargon.
Thereafter, he provides succinct summaries of just about the whole of the O'Neill theatrical oeuvre. His précis are generally well written and readable whether you are familiar with a particular play or not. These are complemented by some thoughtful psychological analysis of the troubled man behind the writing and his families.
While there might have been advantages in setting out the playwright's career chronologically, this book connects plays by theme, looking at O'Neal's revolutionary side, the way that he treats women, the use of masks and race to show divisions in American society and psyches leading to a final major chapter most tellingly looking at O'Neill's Modern Families, building to Mourning Becomes Electra and Long Day's Journey into Night.
This is all good stuff and will allow readers to build up a comprehensive understanding of what made Eugene O'Neill tick, particularly his family history, as well as his motivations at different stages of a career cut short by illness and early death. They will also yearn to see a number of the lesser-known works and should smile at fond memories of productions of some of the greats.
The book is then topped off by four essays written by other American-based academics, each interesting in its own right and adding additional illumination to the O'Neill story. In brief, William Davies King considers the relationship between the writer's life, writings about it and his work, Alexander Pettit has penned a fascinating essay about O'Neil's literary desires as opposed to the staging of plays, Katie N Johnson focuses on The Emperor Jones and race, while Sheila Hickey Garvey takes a more tangential view via Tony Kushner and that opera.
While some books in this series can prove hard going for general readers, this publication is not filled with unintelligible technical language and, while it will certainly prove fruitful for students and academics, should also provide a good overview for those who love theatre and want to get a deeper understanding of the life and work of Eugene O'Neill. The slight problem there is that the cover price is £75 and there does not currently appear to be a paperback on sale.
Reviewer: Philip Fisher