The Theatre of August Wilson
Alan Nadel
Bloomsbury Methuen Drama
Released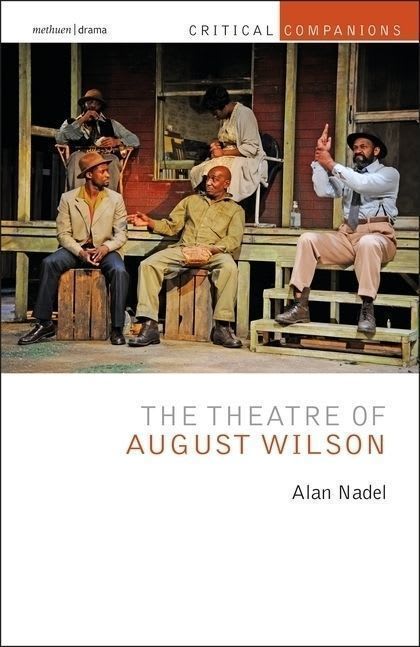 At its best, the Methuen Drama Critical Companions Series illuminates the works of carefully selected playwrights.
That is exactly what Alan Nadel's portrait does for August Wilson and his American Century Cycle.
The writer is clearly steeped in the work of his subject and, rather than merely produce précis of each of the 10 plays that make up the cycle, he analyses them and delves deeply into the underlying thought processes and intentions of the playwright. Indeed, he goes considerably further, contextualising and grouping the plays.
There are a number of different starting points and themes that emerge. One of these is the way in which, like the creators of commedia dell'arte, August Wilson peoples each of his pieces with a series of set character types, though there are inevitable overlaps across such a long series.
In addition, Nadel discerns and then explains the key themes. Primarily, these relate to issues of race across America from the age of slavery to the end of the 20th century.
In addition to some of the more obvious ideas, Alan Nadel identifies much more subtle points that Wilson was trying to make and, quite possibly in some cases was not even aware that he was trying to make.
These include the kind of de facto slavery that often took the place of the real thing following abolition, politics including the rivalry between Martin Luther King and Malcolm X, gender and generational politics and, perhaps most significantly, the way in which property can be viewed.
This last point is particularly illuminating when you realise that where people today largely see property as something to own, in the past the 'negroes' frequently were the property that others owned and from which they made capital.
August Wilson's devotion to the blues and its deep influence on all of his work is also picked up.
With only the occasional lapse into barely intelligible academic language, the author sets out his stall and then delivers a fascinating series of theses, which build into an impressive overview. It has to be said that this is the kind of book that will probably make little sense to those who are not conversant with August Wilson's plays but they are not its target market.
In addition to the main body of the work, to external contributors, Donald E Pease and Harold J Elam, Jr each contribute essays on pairs of plays. The first is hard going. Elam writes cogently comparing and contrasting the political and artistic impacts of two Broadway productions, one directed by Bartlett Sher who is white, the other Ruben Santiago-Hudson who is black.
While The Theatre of August Wilson may primarily have been written with academics in mind, theatregoing fans of one of the top half-dozen American writers of the last century will also derive much if they can find this book in a library or are willing to pay what is a steep cover price for a general reader.
Reviewer: Philip Fisher