The Tragedy of Macbeth
William Shakespeare
Flabbergast Theatre
Southwark Playhouse
–

Listing details and ticket info...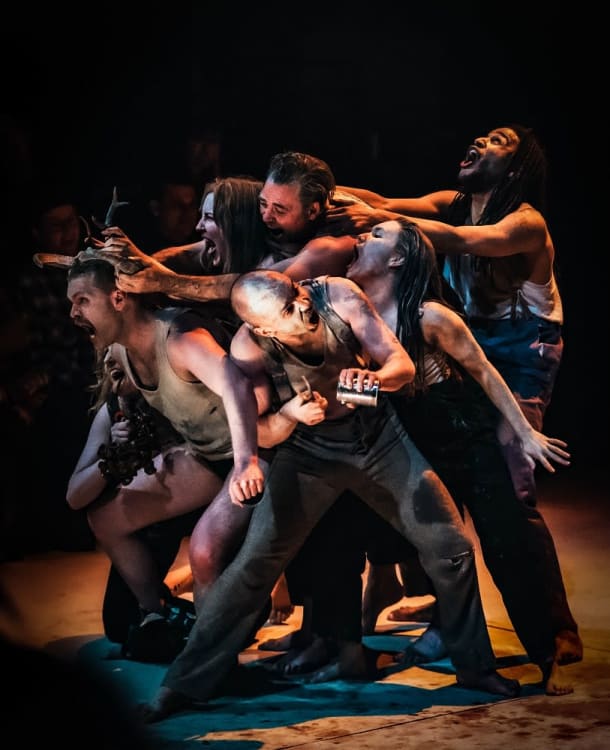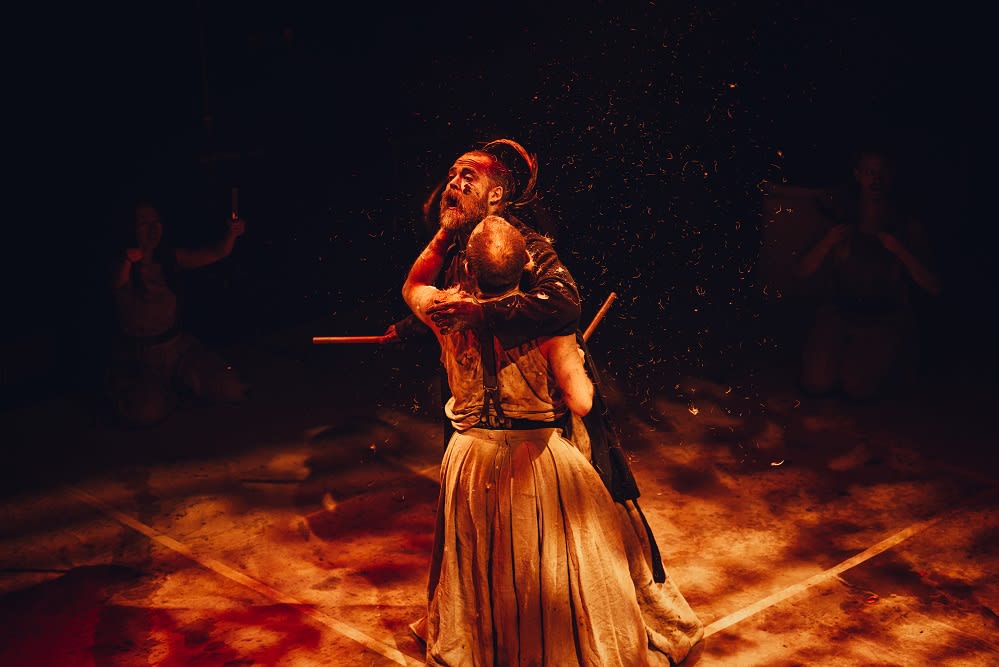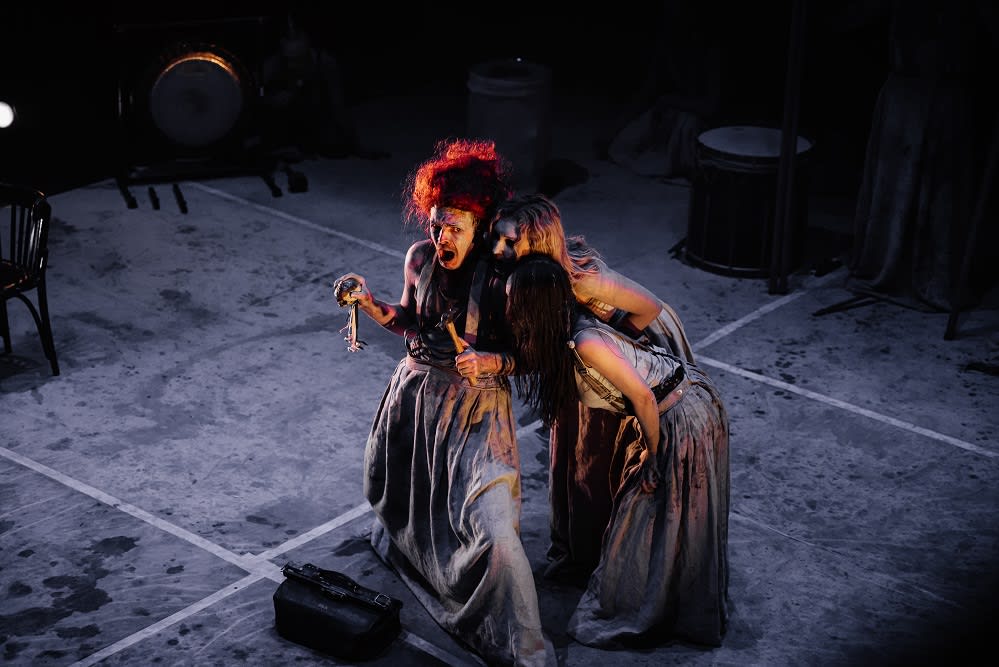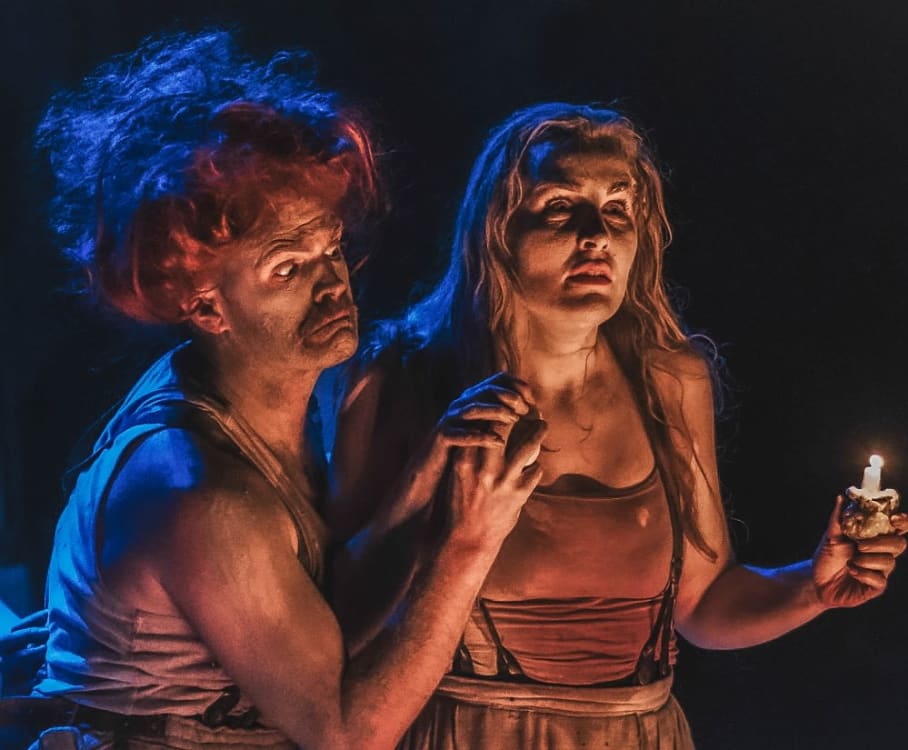 Say what you like about Macbeth but the play is indestructible. Flabbergast Theatre has thrown the seemingly unimaginable at it—clowns, mud, party hats and puppets—and yet what emerges is a thrillingly primordial portrait of manipulated ambition.
This production has been a long time coming. An R&D opportunity came from Wilton's Music Hall in 2018, since when artistic director Henry Maynard's vision has been developed through a process of experimentation, workshops and cross-border collaborations with a devising ensemble made up of actors and musicians. The result is a Macbeth unlike any you will have seen elsewhere.
Truly an ensemble piece where the cast swap roles, Macbeth—Henry Maynard for press night—far from hogs the focus, placing his actions inside an otherworldly society that all but puts Shakespeare in a mud-splattered science-fantasy where witches hold the reigns.
Often relegated to the sidelines having catalysed the action, in this familiar yet out of the ordinary place, the filthy hags infiltrate the subsequent scenes even to the point of inhabiting other characters. Their malevolence causes the supernatural to whorl through the drama, seen in the ouija board-like feasting table beneath waits Banquo's ghost.
The ensemble movement is not so much blocked as precisely choreographed, visually engaging but this close-up it is also exhausting. Relief comes in the delightful reinterpretation of the otherwise dull Porter scene, brought alive charmingly by the clowning Dale Wylde, and rare moments of quiet or stillness.
Providing acoustic accompaniment to this abundance of mucky riches is a thickly woven arrangement of sound. There is Ukrainian folk, Viking horns, gongs, bells, close harmony singing and choral drumming. It is busy, atmospheric and resonant, but unforgivably, it is often allowed to take precedence over the text, attention to which has anyway been deficient resulting in a rushed or simply incoherent delivery from some of the cast.
This is not a production to see for the poetry of Shakespeare's writing but for the wonderfully fearless imagination and visceral strength of Flabbergast Theatre's Macbeth.
Reviewer: Sandra Giorgetti