The Treatment
Martin Crimp
Almeida Theatre
–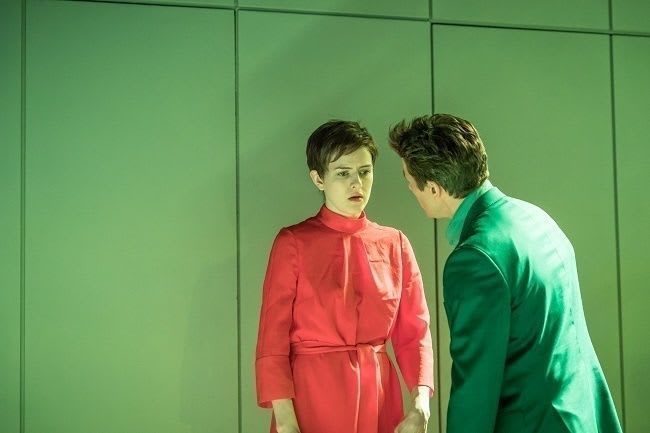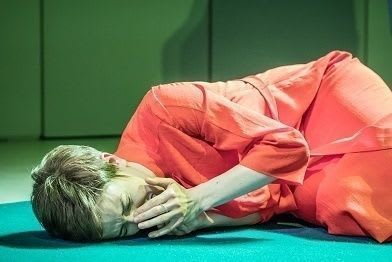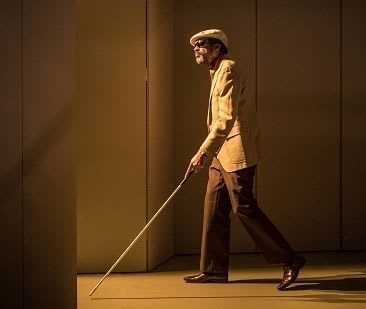 Anyone seeing this play from 1993 is likely to think first of David Mamet's Speed-The-Plow, which also takes a cynical look at the movie business, and then innumerable plays by Harold Pinter.
However, perhaps the closest analogy would be a later play by Martin Crimp, the incomparable Attempts on Her Life. Indeed, the protagonist(s) in both works is called Anne, give or take the odd variant.
Like that piece, The Treatment is episodic and mysterious like a bad dream or, as the multifaceted title suggests, a series of starting points for a movie chiller.
Lyndsey Turner's revival takes place on a series of deliberately bland sets designed by Giles Cadle, colour being injected by driving mirror depictions of taxi journeys around Manhattan. The journeys themselves add an element of high comedy through Ben Onwukwe's high-spirited but blind cabbie.
The main event is prefaced by a conversation between the impressively vulnerable Aisling Loftus playing nervous Anne and borderline sleazy married couple Andrew and Jennifer, a good double act from Julian Ovenden and Indira Varma.
At first, this appears to be a therapy session but, as pushy Jen begins to interrogate her guest, it becomes apparent that the pair intend to use Anne's very personal story as the basis for a film.
At the same time, out on the street, Ian Gelder's Clifford tells anyone willing to buy his pathetic cost of wares of a dual life—six months of the year making money, the remainder writing plays that never get produced.
The random coincidence comes when his customer, Matthew Needham as Simon, turns out to be Anne's estranged husband.
The remainder of the two hours 10 minutes largely comprises interactions between these characters.
On one level, Simon is desperate to persuade Anne to return, though there is the risk that she will return to the (possibly imagined) life of degradation that she is attempting to put on to the silver screen. On another, she may gain the stability that her life so badly needs.
Much of the fun comes from Anne's dawning realisation that the movie business is not like real life. Not only do Andrew and Jennifer try to rewrite her history, they also begin to impact on the unfortunate young woman's life.
If that was not bad enough, the pair impose on Clifford to write the treatment itself, which has unexpected and deeply shocking consequences. To compound the problems, John, an actor played with gusto by Gary Beadle, has his own strong views about the narrative, which conflict with innocent Anne's recollections, which underline her "drama".
The Treatment is not an easy play, since it does not tell a straightforward story. However, its ability to comment obliquely on contemporary life, especially in the rat race of the United States, and compare and contrast stories of real abuse with their portrayal on film (or for that matter the stage) can be insightful.
Reviewer: Philip Fisher