The Trial
Franz Kafka
Young Vic Theatre
–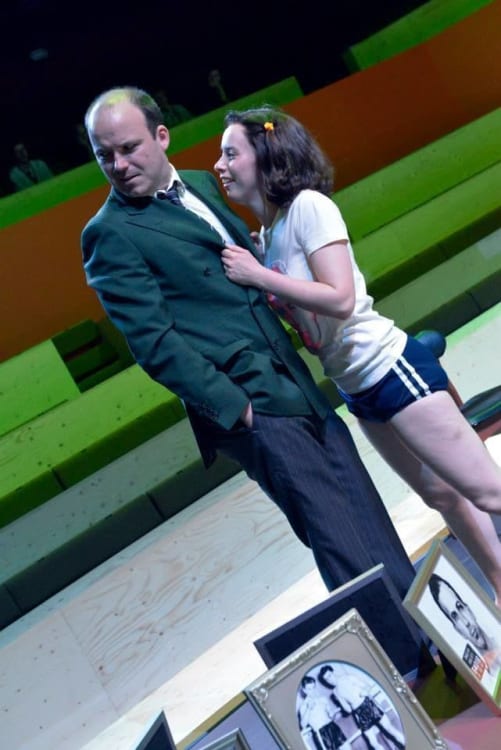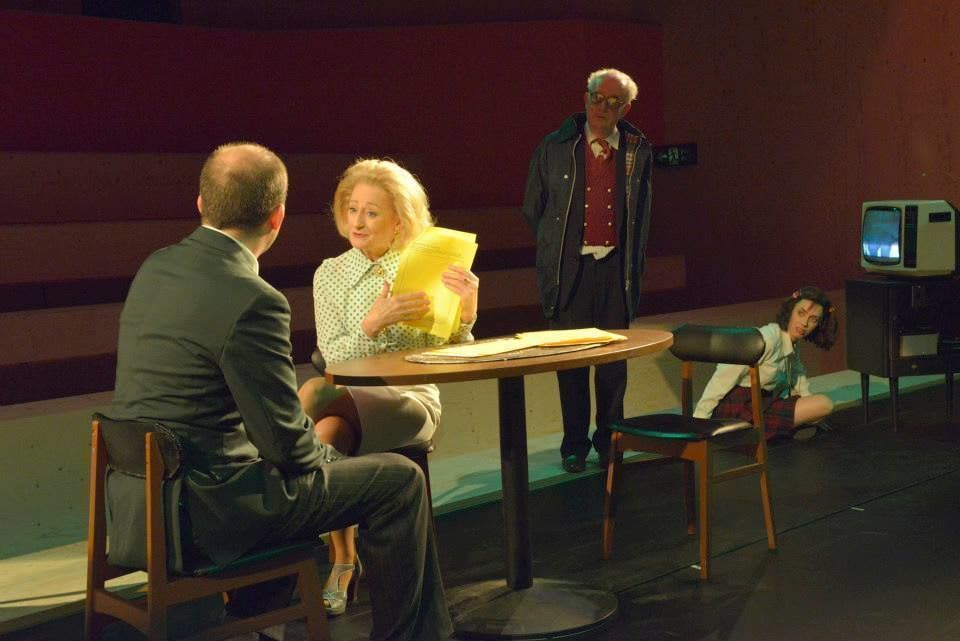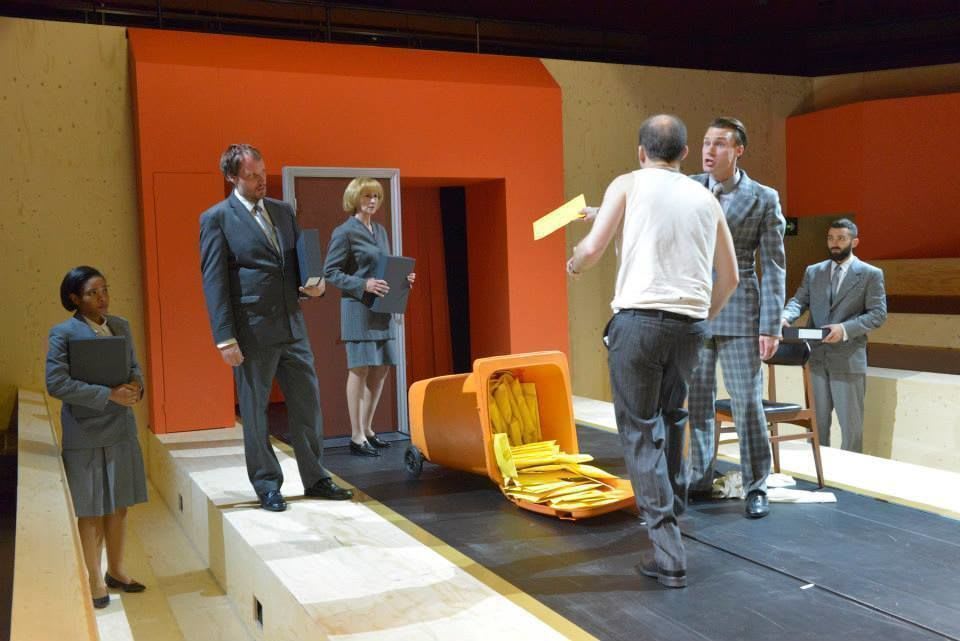 Richard Jones has never been a great respecter of original texts when directing adaptations and, on occasions, that has led to evenings of wonderful, challenging theatre.
Indeed, in the tradition of the great auteurs of film, his goal has often seemed to be to create a work that communicates his own vision without allowing that of the original writer to get in the way.
That is exactly what has happened to this collaboration with Nick Gill, which takes as its starting point one of the greatest novels of the twentieth century.
Once a large keyhole is raised, the two-hour drama is literally played out on a conveyor belt, with the audience all around. This allows designer Miriam Buether to change locations on the set in at great pace, permitting little time for audience reflection.
At the centre of proceedings is Josef K, played with wonderful commitment by Rory Kinnear, in the early scenes frequently showing the kind of frustrated belligerence familiar to fans of John Cleese.
He is a bank VP/porn addict living an unexceptional and unexceptionable life in the 1970s, in thrall to his landlady and tarty next-door neighbour, Rosa, one of a series of characters played with great versatility and spirit by the high-flying Kate O'Flynn.
In between short vignettes that move the plot and Josef's plight towards its inevitably tragic conclusion, he reveals his thoughts through interior monologues, or attempts to do so.
Since these are delivered in the kind of impenetrable broken speech using language that might have been borrowed from Joyce's Ulysses or the Orwellian 1984, we are often little the wiser, though it is clear to see his mounting desperation.
With sinister guards and bank officials tracking his every move, the unwitting guilty party enters scenes that often feature beautiful, loose women (all Miss O'Flynn), while his less than respectful work colleagues offer little support, seemingly complicit in his terrifying predicament.
The whole world is not quite against him, since Steven Beard as his Uncle Albert introduces the persecuted Josef to a bullying lawyer played by Sian Thomas.
Inexorably, though, the protagonist becomes entwined in his doom, getting tortured mentally and eventually physically before a final image of great simplicity and beauty allows the lights to go down on proceedings.
Those that have read Franz Kafka's novel will recall the experience of following an Everyman through an intimidating and inescapable nightmare, which somehow manages to observe its own internal logic.
On this occasion, by the end of a play written to replicate and presumably enhance the experience, many viewers, while appreciating the visual impact of the production, might well be left as mystified by proceedings as poor old Josef K.
Reviewer: Philip Fisher