The Turn of the Screw
Henry James, adapted by Rebecca Lenkiewicz
Almeida Theatre, London
–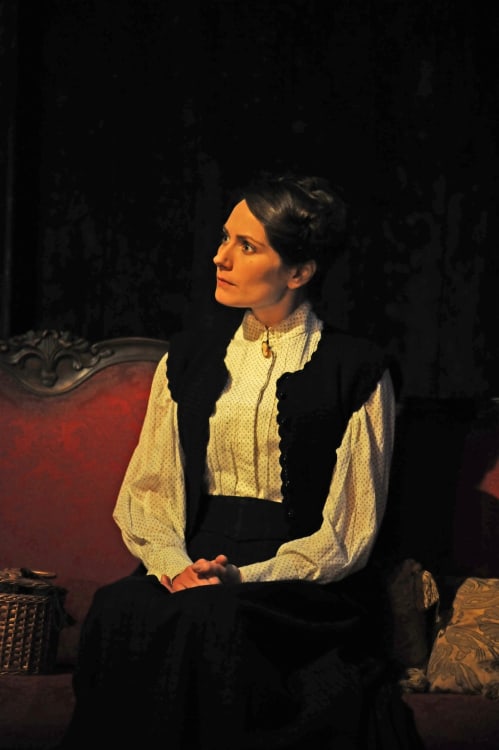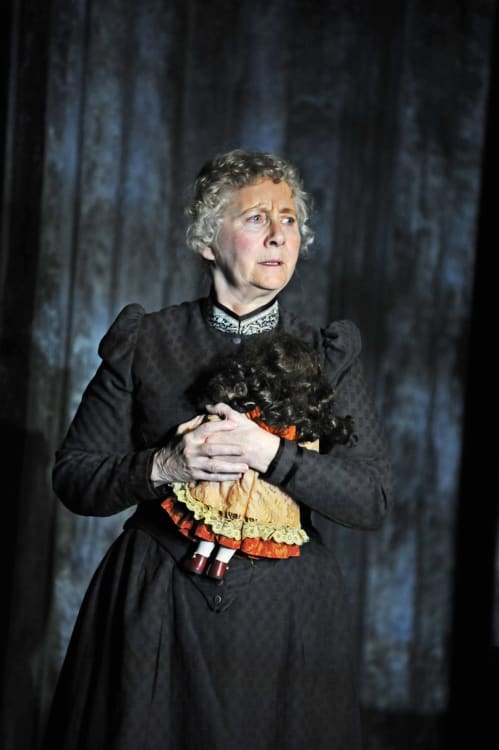 Adapting novels that have entered the collective psyche for theatrical performance is always a brave move. When your chosen source has already been mined with great success by Benjamin Britten, not to mention several film and stage writers, it could almost seem foolhardy.
Rebecca Lenkiewicz, with strong support from director Lindsay Posner, has done a pretty good job with this rendering of Henry James's psychological drama, although it is necessary to get through a rather laboured opening.
This does at least introduce Anna Madeley as a well-spoken Governess auditioning for a job with two of the sweetest children in Christendom.
Their uncle's office revolves to become the dark but sizeable mansion in which the two charges reside with the loveable domestic, Mrs Grose played by Gemma Jones.
Flora is a perfect angel in the hands of Lucy Morton (at the performance reviewed). She predicts the early return from school (following expulsion for reasons that long remain hidden) of Laurence Belcher's impeccably mannered Miles, with whom the little girl gets on far better than most siblings ever manage in real life.
All seems well with the world, if one can ignore a stream of evasions, particularly those bearing on the departure, by death, of the literally predecessor governess, Miss Jessel.
Prior to the interval in the 2¼ hour adaptation, there are mere intimations of something untoward with brief glimpses of the handsome but silent Peter Quint. Afterwards, evil makes its way to the top of the agenda as the pace and tension increase, justifying the play's title.
Indeed, there are enough shocks to have some audience members jumping around and literally squealing with delighted terror. Whether that is quite what Henry James would have had in mind when he wrote his novel may be open to question but it certainly helps to sell theatre seats.
In addition to the supernatural element, eroticism intrudes periodically as does harsh and uncharacteristic behaviour when a seemingly possessed Miles berates his Governess, stripping her mentally bare and practically driving the poor woman mad.
Through all of this, and there are some fairly preposterous ghostly incursions, Anna Madeley reacts perfectly, holding the evening together with a bravura display of mixed emotions. Her best support comes from Miss Jones as a rather archetypal 19th-century servant, totally devoted to the rich children she is paid to support.
Peter McKintosh has created a memorable design, bringing to mind artworks of the period by the Pre-Raphaelites, especially in a gorgeous post-interval scene where seemingly harmless pleasures are enjoyed on a wooden jetty jutting out into a lake. Eeriness impinges thanks to a lowering skyline peeking through above the main proceedings.
Lovers of Henry James will probably relish the opportunity to see this adaptation, as will fans of chilling ghost stories. They must first accept that this work is neither the novel nor the opera but, thanks to Anna Madeley in particular, it justifies its place in the artistic canon.
Reviewer: Philip Fisher