The Valkyrie
Music Richard Wagner, new English language translation John Deathridge
English National Opera
London Coliseum
–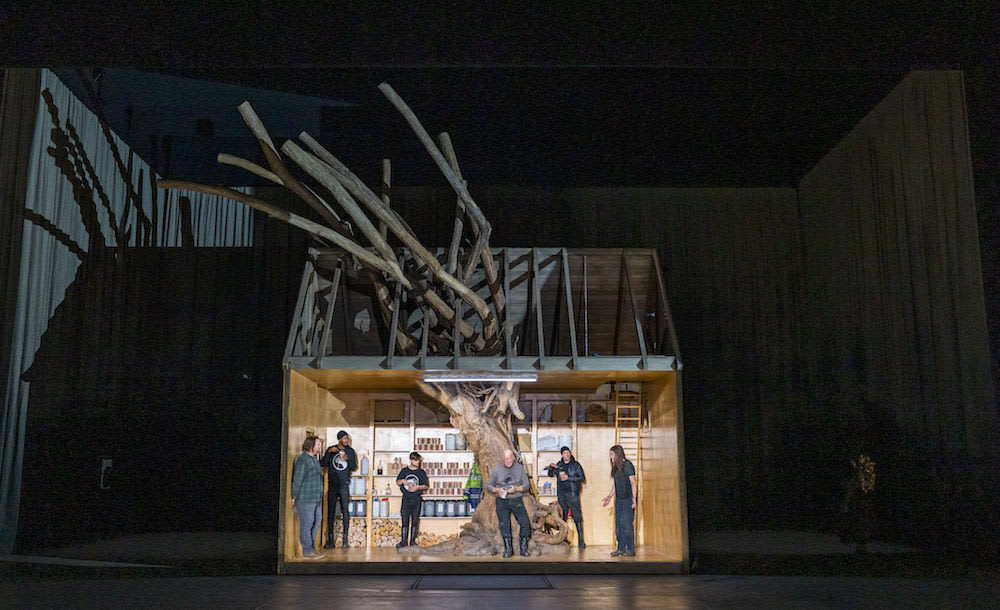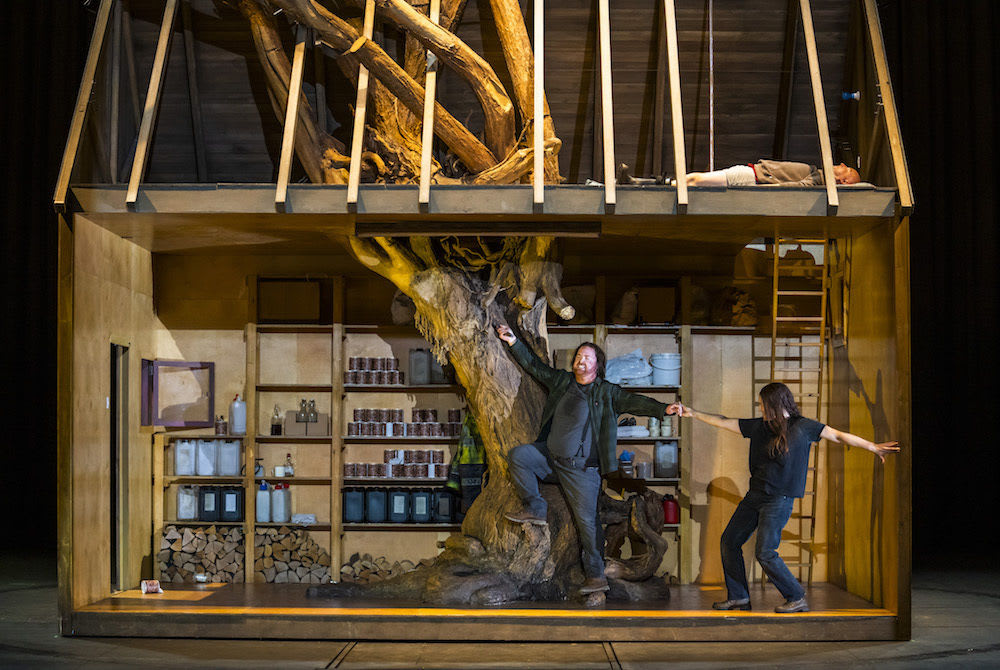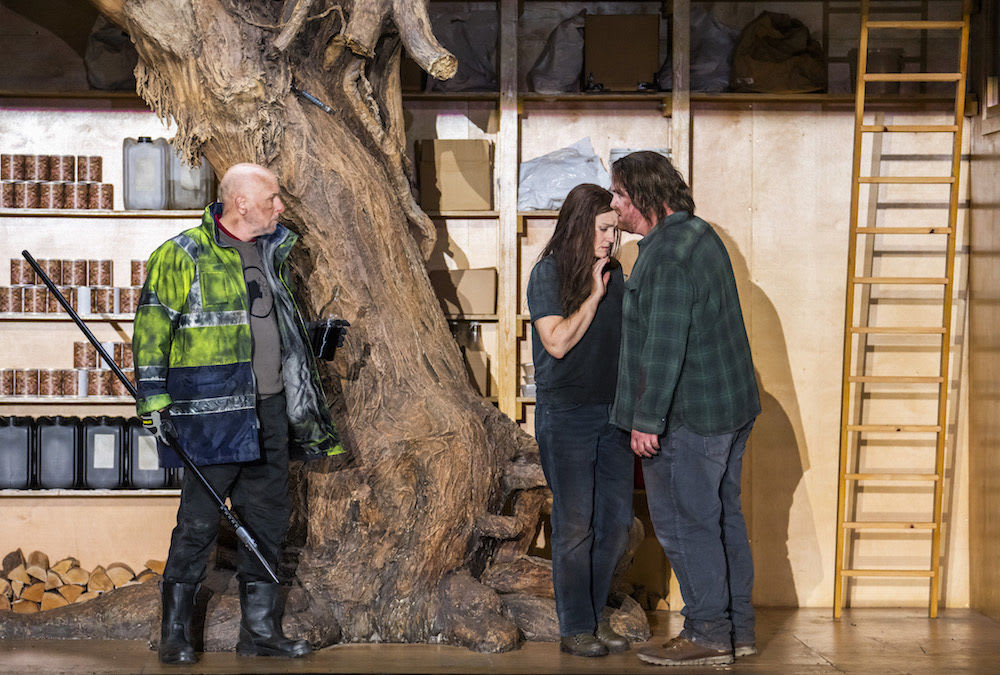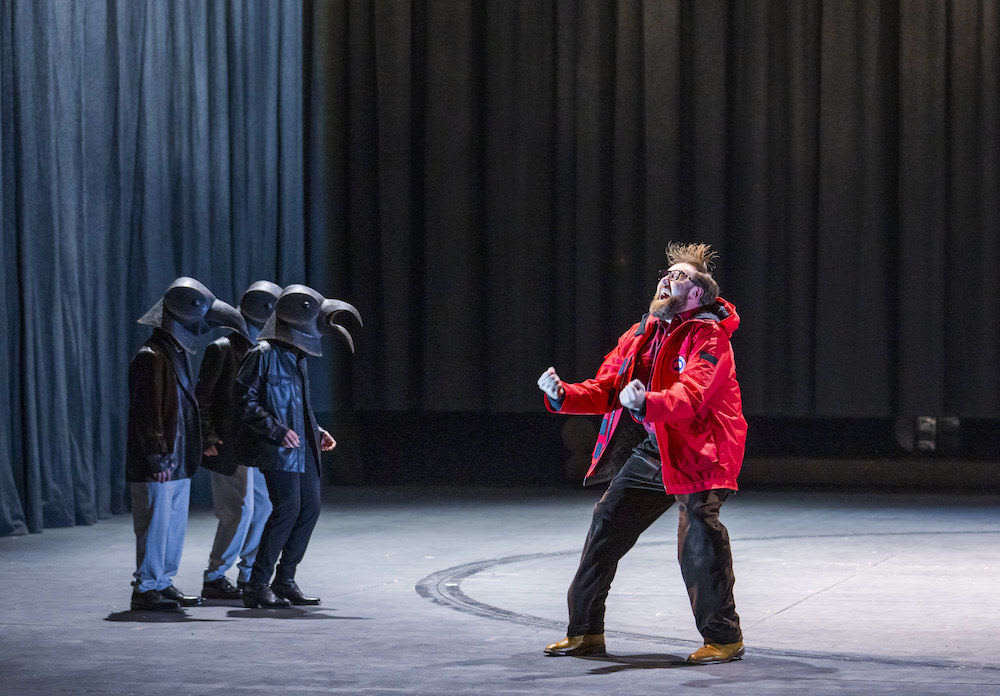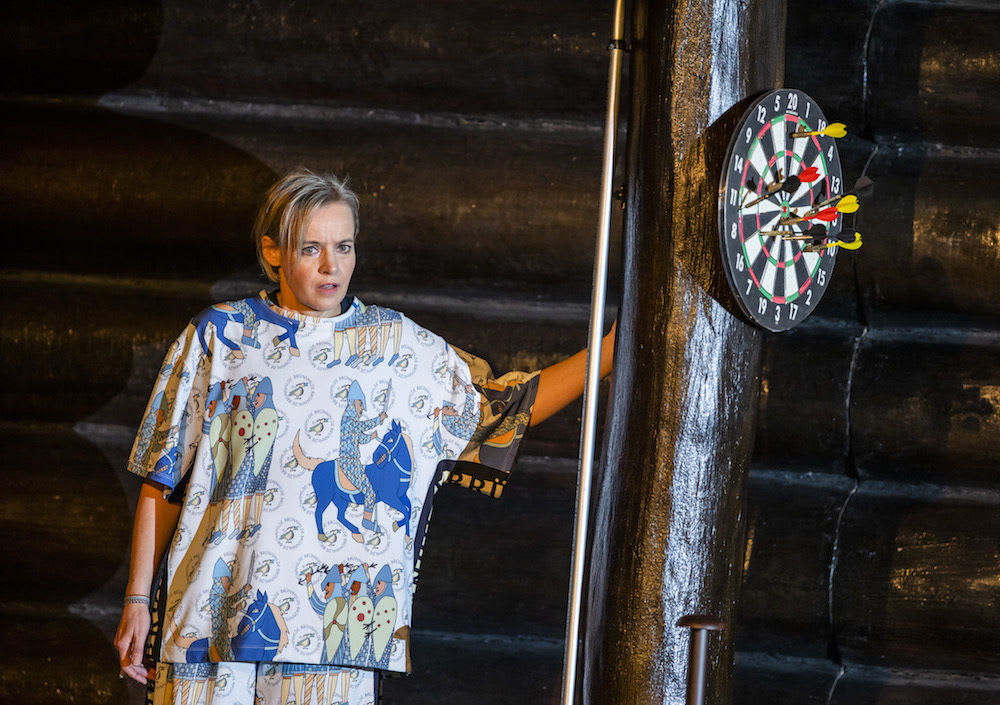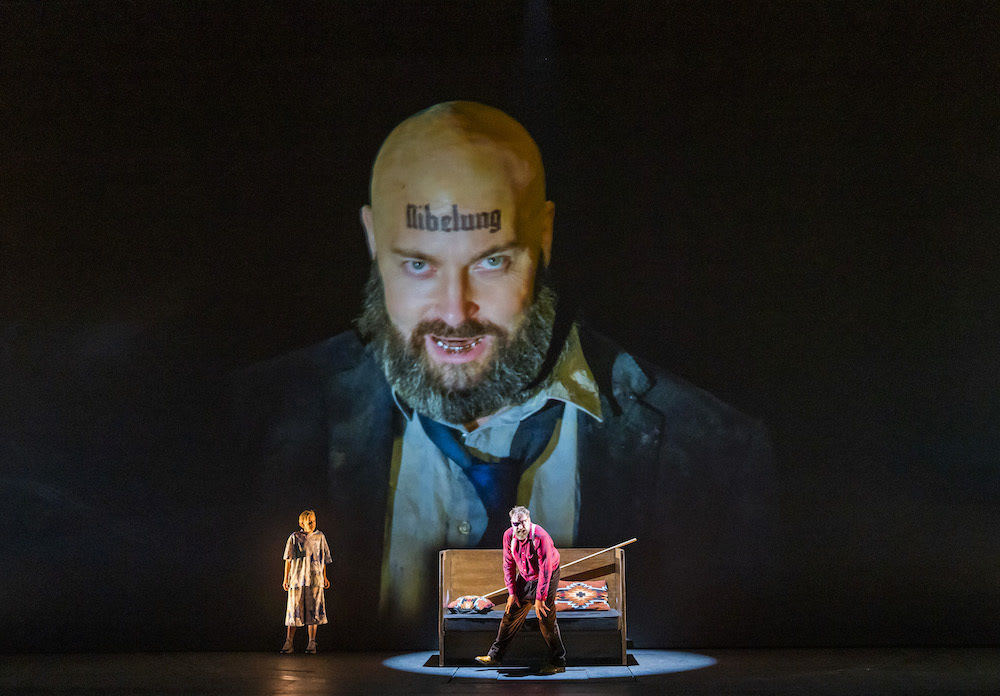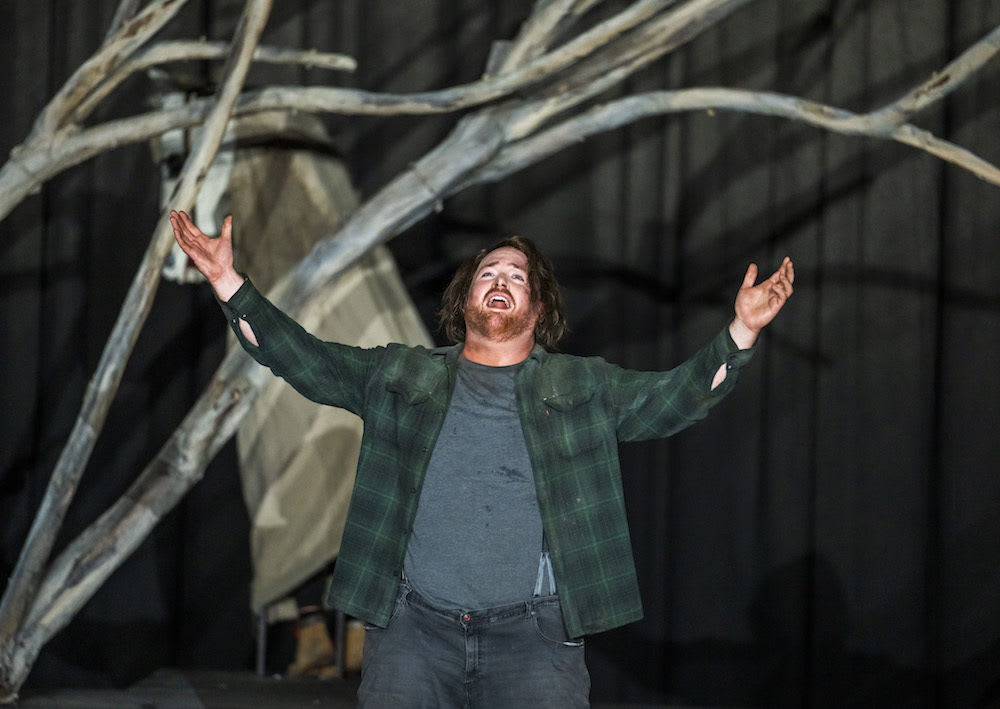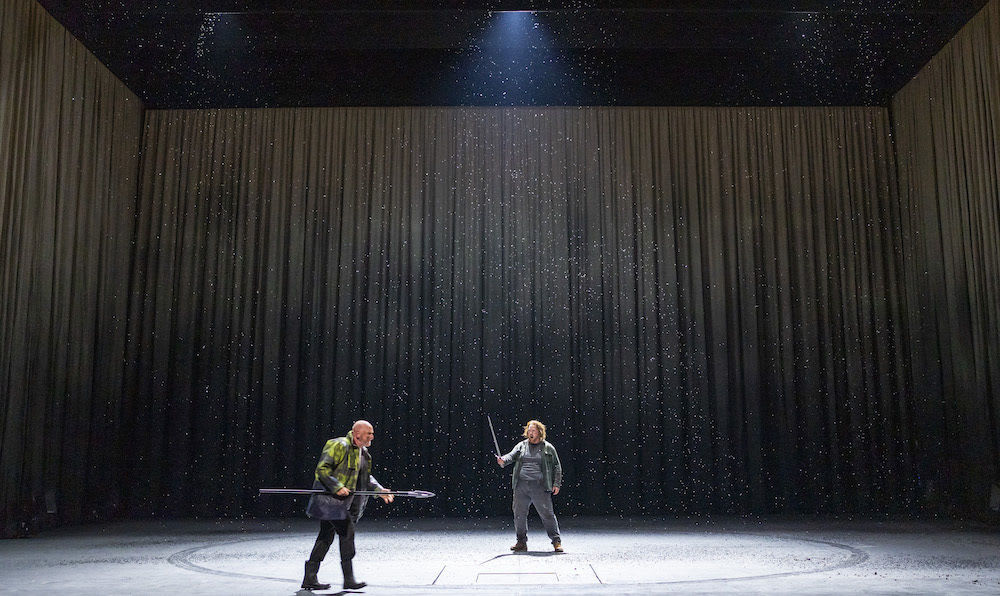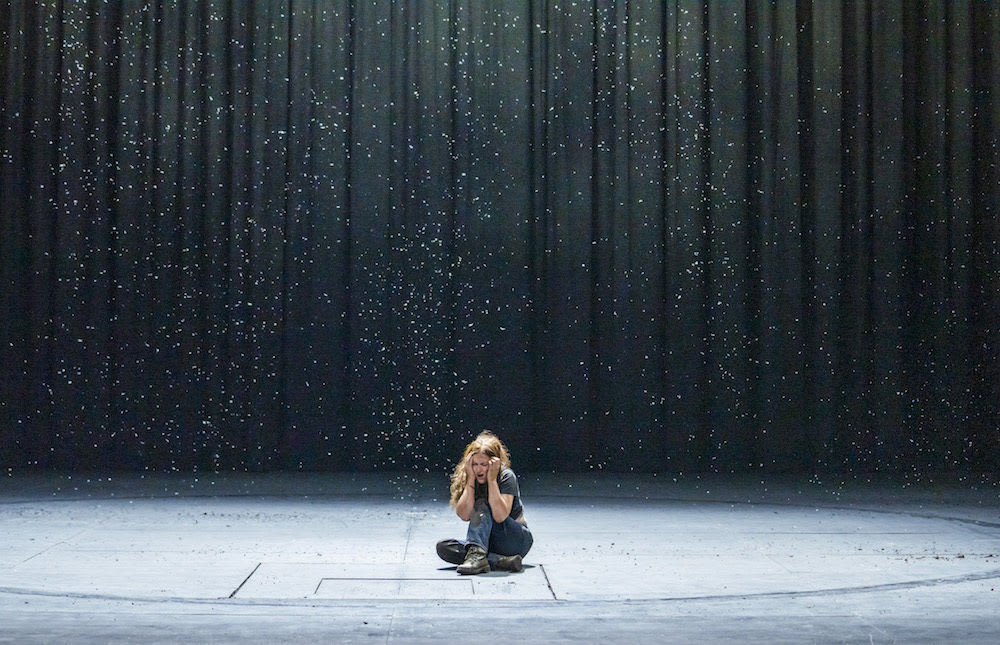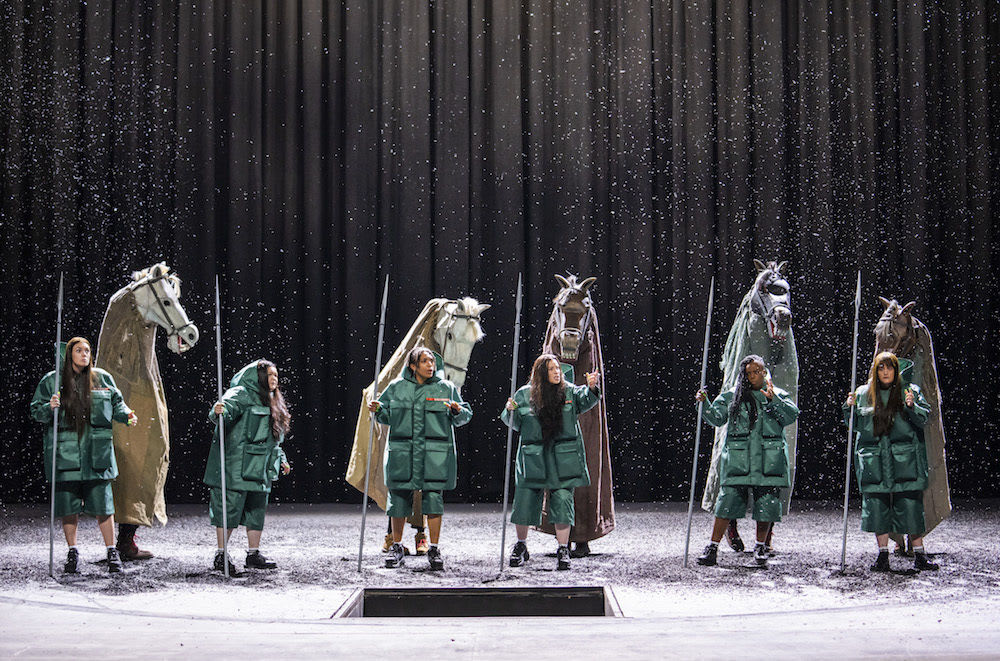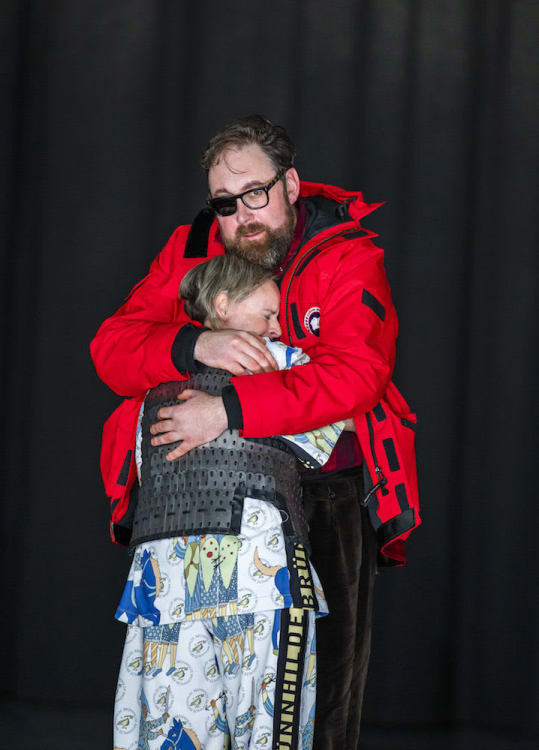 The ENO is, impressively, trying to attract a young audience, who are, happily, much in evidence. With free tickets for under-21s and reduced for under-35s, The Valkyrie is a good deal. And a good choice perhaps for young people who know their Lord of the Rings and Game of Thrones.
But we have been let down by rules and regulations. And to a degree by director Richard Jones's spare 'modern dress' production, the concept being nineteenth century Wagnerian greed, double-dealing and massive egos as much in evidence today as in this tale of sexist warring gods—is the present world heading for the Twilight of the Gods? No rocky crags, just drab flatlands—a metaphorical void.
What was meant to whet the appetite for the planned full Ring Cycle over the next five years, however, proves to be a damp squib, not least because of Westminster council's health and safety rules—no fire for the final blazing ending for Valkyrie Brünnhilde. And the grey stage setting is not encouraging in its bleakness, though my Wagnerian companion likes it the more he mulls it over, and thinks when the full tetralogy is performed the dissenters will be won over.
We are asked to use our imagination (why not resort to video projections of fire like Opera North?) by artistic director Annilese Miskimmon, making the announcement. And, it seems the common cold has struck the production. Susan Bickley will not be singing Fricka, though she will be performing her role with British mezzo-soprano Claire Barnett-Jones (also Valkyrie Rossweisse) dubbing from the side box. She does a fine job. Scottish tenor Nicky Spence, making his role debut as Siegmund, will carry on despite his cold, though he obviously has to pace himself as he competes with a 92-strong orchestra.
The ENO orchestra under the command of music director Martyn Brabbins is all powerful, harps to the left of me, percussion to the right, spilling into side boxes. And the sound it makes is a challenge to some voices. But, if imagination needs to come into play, one only needs to close one's eyes. Every nuance, lyricism and power of a music drama, as Wagner preferred to call his operas, comes clear: it's a film score, epic, dramatic.
The Brooksian empty stage is not so thrilling: black snow falling, strange figures from Grimm tales decorating the stage—who the tap dancing figure is at the side—a gnome gleeful at Siegmund and Sieglinde's distress as they try to escape their fate… I am trying to imagine... Or the three bird-headed spies for Wotan that stand patiently at the side... And the two-legged pantomime horses in grey sackcloth are not quite the highly strung deal, incontinently tottering on trembling limbs. Pantheistic it is not.
Wooden cabins—Nordic, Alaskan—for Hunding and Sieglinde, and Wotan and Fricka. Hunding's is a hunter's shack whilst Wotan's is rich holiday home. Sieglinde the abused wife; Wotan as henpecked husband… I think of Big Daddy and Big Mamma having a row, or Hilary Clinton getting her own back on Bill after his philandering. Well, Wotan has fathered many illegitimate offspring. Bickley in smart white suit gets the better of lumberjack Bill (Matthew Rose in plaid shirt and cord trousers). He needs to make good for Siegmund and Sieglinde's incest. (My companion overhears a couple of young lads ask when is the incest coming—they've done their homework).
His, more than daughter, confidante Brünnhilde (Rachel Nicholls excellent though occasionally I lose her to the orchestra), here a stroppy teenager in casual PJ wear, is ordered by Wotan to kill Siegmund to placate Fricka. But really it all goes back to him compromising himself over the cursed ring. A terrific dueling duet ensues. Was ever a family so conflicted?
The first act is striking for Brindley Sherratt's (not long recovered from COVID, in brilliant voice) Hunding, a crude brute of a man. Eating straight from a tin, beating his wife Sieglinde (British soprano Emma Bell making her role debut has no trouble taking on the orchestra), about to rape her from behind when he collapses (drugged drink) with his trousers round his ankles. I'd like to hear his Wotan. He kills Siegmund not in the breast but true to character vulgarly in his nether back regions.
Act two is a graphic novel, two tone grey, minimalist, but again who are these forest creature sceneshifters… And then there's the looming video projection of tattooed Alberich begetting Hagen. Wotan unburdens himself to Brünnhilde—with the backstory of The Rheingold. And the source of his predicament…
Act three ought to be moving but isn't. Brünnhilde defies her father to his fury—does he have to do everything himself…? She makes a good case for not killing Siegmund, love for instance, but he is compelled to have it done. For this defiance, she has to be punished. And here is the crux of this production's problems: she is to be placed in a circle of fire on a bare mountain till a hero comes and saves her. No fire, bare stage, black snow on the ground (I have time to think of Bulgakov's novel Black Snow of backstage shenanigans). Instead, Rose has to sing his final lyrical lament whilst attaching her to six wires to lift her (dressed in his red puffa jacket—is this symbolic, will it figure in the subsequent operas?) up to the sky with warrior shield and spear in her hands.
As for the Valkyrie dressed in green municipal workers outfits—for clearing up those dead heroes and sending them up on wires into the flies of Valhalla. In fine voice all, but those outfits (with names printed so we can identify them) do them no favours.
I fear there are too many ideas floating around in Jones's fertile imagination. The production will settle, I'm sure, and it is perhaps unfortunate to review on a night with so many problems, though they do get a rousing reception. Keenly anticipated, as Ring cycles always are, and it is over fifteen years since the ENO has staged The Ring, The Valkyrie is co-produced with the Metropolitan Opera, New York (I did watch Robert Lepage's hi-tech expensive version online during lockdown, and Opera North's staged concert version). There are eight performances in all, and seats are still available.
Reviewer: Vera Liber