The Verdict
Barry Reed, adapted by Margaret May Hobbs
Middle Ground Theatre Company
Theatre Royal Bath
–

Listing details and ticket info...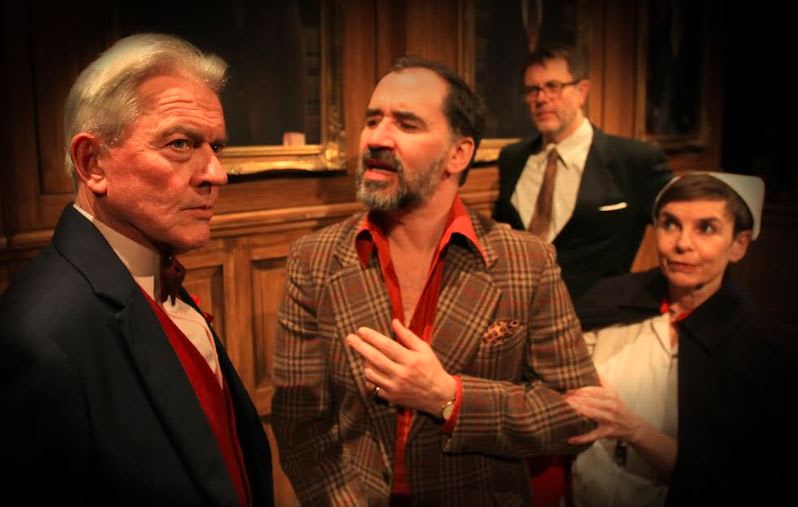 Paul Newman might be the most quintessential Hollywood actor of all time. From his chiselled good looks to his frighteningly—for a celebrity of his stature—good charitable work, he had it all. On top of it, his acting was revolutionary on screen—changing the very ideals of acting, alongside others like Marlon Brando and Al Pacino. All three of these highly acclaimed actors all started off in the same place: the stage.
Arriving at Theatre Royal Bath on its tour, The Verdict sees Barry Reed's original source material adapted to the stage. The film itself was adapted by playwright David Mamet and directed by Sidney Lumet, a man well versed in courtroom dramas. The story of getting it made is typical of the era—essentially everybody wanted their hands on Reed's story.
Forty-odd years on from publication, Middle Ground Theatre Company has decided the time is right to see this drama in a new medium. It's a common trend, which this reviewer has picked up on recently (see Shawshank Redemption and The Lavender Hill Mob), with varying success. But the make-up of a courtroom drama seems to already benefit from a seamless transition.
The opening half of the play sees attorney Frank Galvin (Jason Merrells, Waterloo Road & Happy Valley) in the midst of a new medical malpractice case against a catholic hospital in Boston. Galvin, a once-promising lawyer, is an alcoholic—but, after seeing the young woman hospitalised, decides to turn down a large offer from the diocese Bishop Brophy (Richard Walsh) and take them down. He splits his time at his unorganised, whisky-induced office and a local Irish pub, Meehan's Bar, with the stage halved between the two places.
Galvin, with the assistance of his mentor Moe Katz, played by Vincent Pirello (Sunset Boulevard, She Loves Me), goes up against esteemed hospital lawyer J Edgar Concannon (Nigel Barber) in a bid to win a record $5 million claim—but who is the new barmaid at Meehan's, Donna St Laurent (Reanne Farley)? As the second act gets underway, the play transforms into a highly wooden-panelled courtroom and we get a back and forth between Galvin and Concannon in A Few Good Men style.
Merrells's performance, as expected, is at the heart of the play. Whenever he's on stage, the atmosphere changes and the pacing works. It differs from Newman's work, but he produces an earnest display which grabs you into his fight for this woman. His chemistry with Pirello is also pinpoint, with Katz acting as Galvin's father figure throughout.
On the flip side, when Merrells is absent, the story meanders and fails to get under your skin. With some uneven acting, it can often jar with the audience. While the adaptation is strong in areas, an odd scene or two feel adrift and poorly executed.
Nevertheless, Merrells's raw and honest portrayal of the struggling ambulance chaser Galvin is what keeps this performance breathing, in tandem with the core of the story. A few elements stop this from being a slam-dunk adaptation, but there's enough on display to keep you on the edge of your seat to the end.
Reviewer: Jacob Newbury