The Wardrobe Mistress
Patrick McGrath
Hutchinson
Released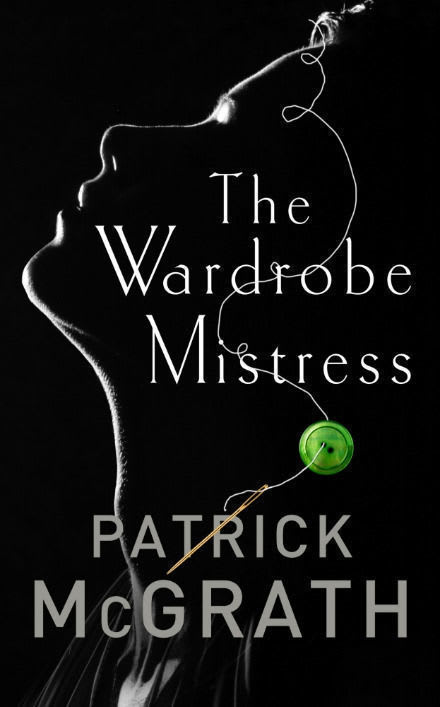 The Wardrobe Mistress is set in London during the notoriously inclement winter of 1947. By this point, the war might have ended but rationing was still practically an obsession for every Londoner.
The book is set in and around West End Theatreland, events observed through the eyes of its eponymous protagonist Joan Grice, who becomes a widow in chapter 1 following the sad passing of her husband Charlie, that great man of the theatre.
To give additional perspectives, their daughter Vera is making a name for herself in the West End, while both women become enamoured of the multi-pseudonymed Dan Francis / Frank Stone, a German immigrant actor with an impeccable English accent and impressive talents.
His first brush with the family occurs when Twelfth Night needs a new Malvolio following Charlie's untimely demise. Frank steps in and makes the part his own.
Meanwhile, Joan is working hard and starving herself, fuelled by little more than crumbs and gin as she tries to emerge from grief, a process hardly aided by a firm belief that Charlie's ghost is haunting her.
Vera becomes close to Frank when they are thrown together in the company of The Duchess of Malfi in which she is playing the title role and he an anonymous Madman / stand-in. However, once again the understudy gets his opportunity and grabs it with both hands.
Beyond the tales of the stage, other elements begin to impinge. First, the ghost story weaves its way in and out of the novel. More significant though is a separate strand, which ties the Grice family to the post-war offshoot of Oswald Mosley's Black Shirts, still worshipping Hitler after his death and trying to regain some influence by threatening the Jews of the East End, who happened to include several of the main players in this book.
Patrick McGrath has done a wonderful job of bringing the mid-20th century stage to life, along with representative characters who could easily have stepped straight off Shaftesbury Avenue 70 years ago.
While there is no suggestion that the author has ever worked in the theatre, his knowledge is impressive. The reason why becomes apparent for those reading the acknowledgements, which explain that Dame Harriet Walter is a close friend, while McGrath himself is married to Maria Aitken, another denizen of the stage.
The Wardrobe Mistress, relatively modestly priced by Hutchinson at £14.99 in hardback, should be on the must-read list for anyone interested in London theatre of the era. To add to the appeal, the plotting is enjoyable and readers will learn a great deal about the activities of some pretty unsavoury characters who believed that their anti-immigration rhetoric represented the best future for this country. Does that sound familiar?
Reviewer: Philip Fisher