The Weir
Conor McPherson
Donmar Warehouse
–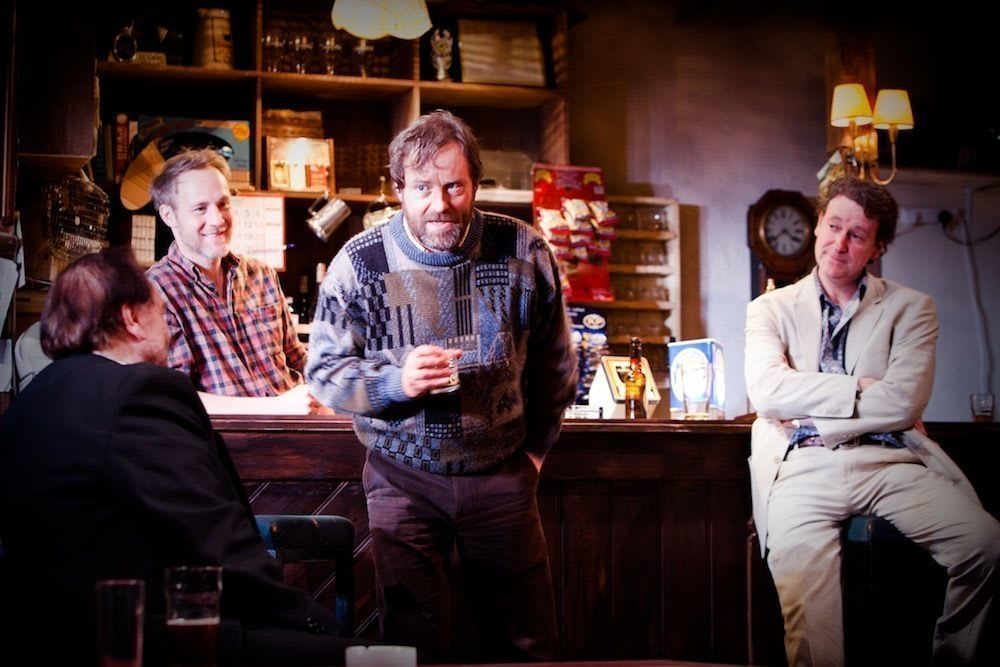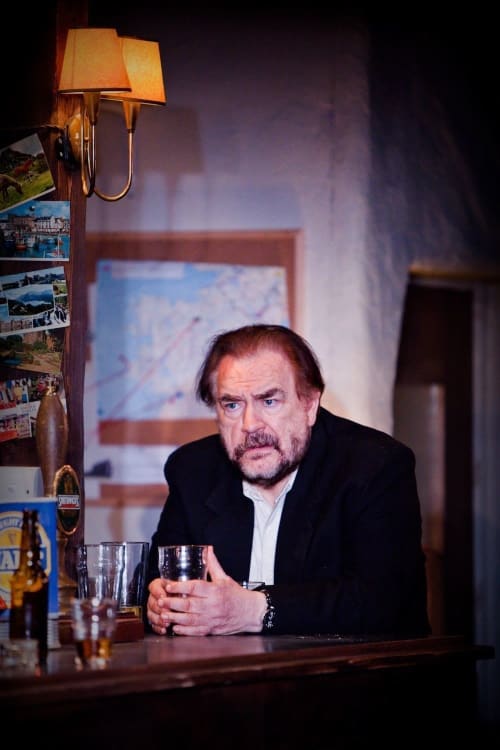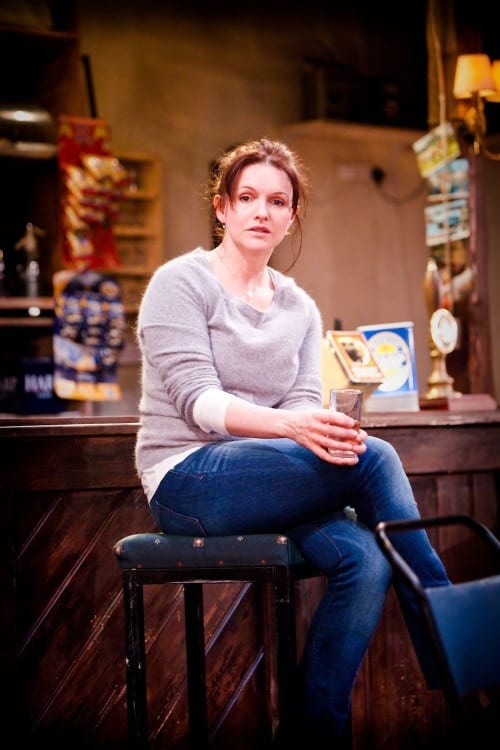 Occasionally, there are plays that one has a slight dread of revisiting due to a wholly justifiable concern that the experience can never match a previous production, usually the inaugural one.
15 years ago, when The Weir first appeared at the Royal Court in borrowed premises at the New Ambassadors only a couple of hundred yards from its current home, director Ian Rickson seemed to have perfectly matched his production with the play.
A tiny nightly audience perched on uncomfortable barstools and became an integral part of a front room Irish rural pub's ambience. This was as close to becoming part of the furniture as you could get without reading lines.
There, the lucky few were regaled by increasingly drunken and tall tales from the spirit world as a quartet of not very likely lads tried to impress a pretty incomer from Dublin, before she trumped their stories with one of her own, containing more tearful pathos than the rest put together.
Josie Rourke continues to grow in confidence and ambition at the Donmar and her direction of this revival could hardly be bettered, starting with immaculate casting, featuring five actors at the top of their game, who complement each other throughout.
Tom Scutt's design for the bar smacks of realism, even if the audience is relegated to the stalls and circle. Here, Peter McDonald's Brendan presides over a quiet local that is losing clientele to more fashionable and modern venues.
Like two of his guests, he is a crusty bachelor but unlike them may not yet be completely resigned to his fate as a single man.
Even in this August company, Brian Cox may be primus inter pares playing angry, lonely Jack, while Dougal from Father Ted, Ardal O'Hanlon gives a bravely understated portrayal of the Jimmy feller, a shy, boyish man who looks after his old mother and can't even look new neighbour Valerie in the eye.
Married Finbar, Risteárd Cooper proudly sporting the 1990s Irish version of a sharp suit, is less reticent, having honed his flirting skills during the years when he escaped the village for the relative bright lights of a town along the way. He though is married, but this doesn't faze metropolitan Valerie who takes his charm in her stride.
The play really lifts off as the men relate ghost stories and then Dervla Kirwan's Valerie tells her own, changing the mood and shape of the evening as she does so.
There is still more whimsical humour to leave the audience on a high at the end of the 100 minute-long drama.
By the conclusion, or possibly in a bar afterwards, viewers may come to realise that beneath the characteristic McPherson story-telling lies a loving portrait of an era and location, with its defining characters, that will soon disappear as even Ireland's remotest outposts succumb to global homogenisation.
On second viewing, The Weir doesn't disappoint and there must be every chance that the Donmar will have hit on its hands. This might even be a good opportunity for Miss Rourke to consider a transfer to one of the theatre's larger West End neighbours?
Reviewer: Philip Fisher