The Weir
Conor McPherson
Irish Repertory Theatre
Irish Repertory Theatre, New York
–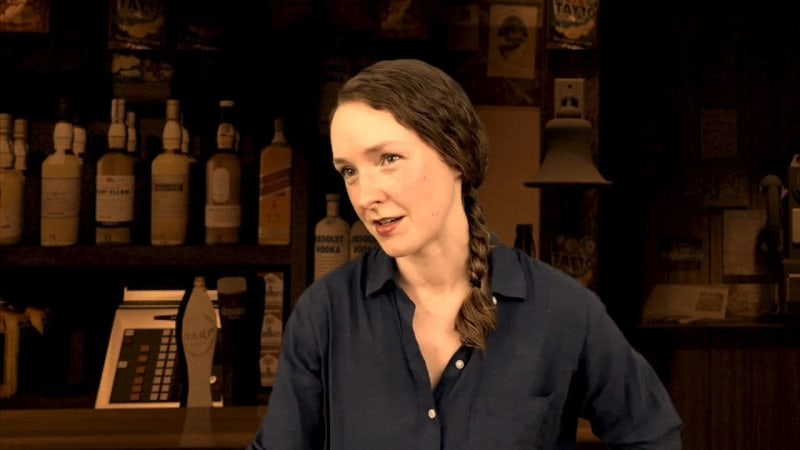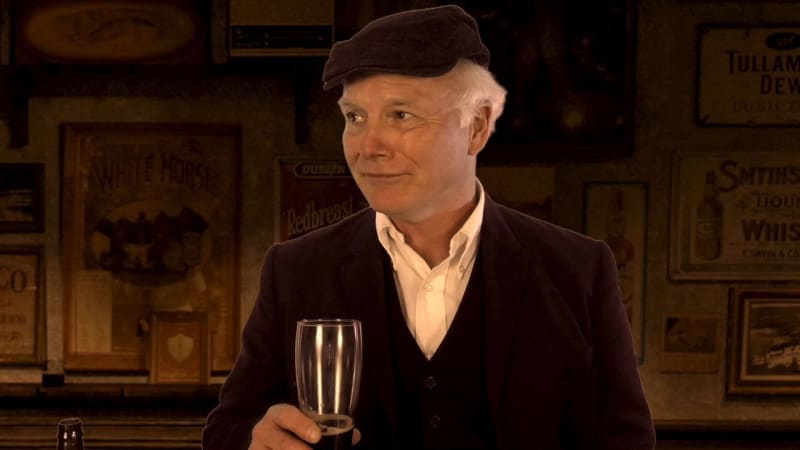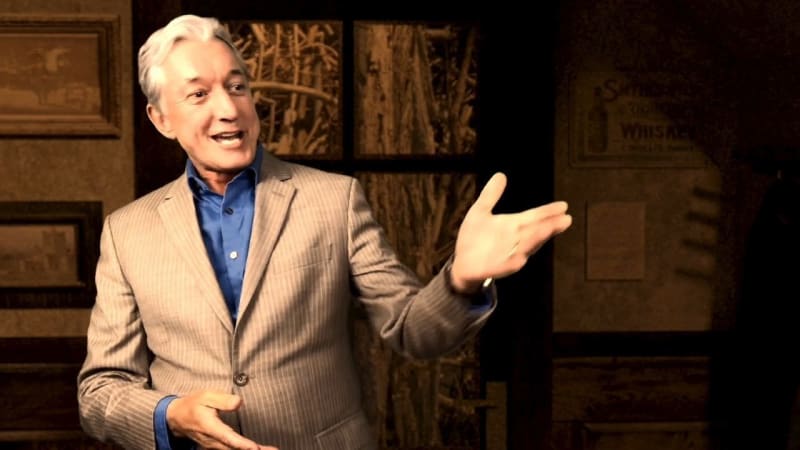 The Weir is one of those plays became an instant classic. It is also another excellent choice for online presentation, since a large part of the 1 hour 50 minute running time is made up of monologues.
Director Ciarán O'Reilly has cast five actors spread across the United States, brought together by the wonders of modern technology. To create the right atmosphere, he has then made use of graphics that magically convey the characters into a cosy Irish pub setting, designed by Charlie Corcoran.
The play starts as a portrait of an insular, male-dominated community, who fritter away much of their lives drinking beer with whiskey chasers in the small, old-fashioned bar run by Brendan played by Tim Ruddy. His regulars are Dan Butler's Jack, owner of the local garage, and John Keating as his sidekick Jimmy, an ace tipster who does odd jobs and cares for his ageing mother.
The unambitious lives of these middle-aged loners are of the kind where a brief rumour or a slight change in the weather can cause a frisson of excitement. In this case, discovering that the relatively worldly hotelier Finbar, the only regular who is married, has taken under his wing a new arrival from Dublin instantly sets hearts and tongues racing. The word is that the incomer is single, attractive and in her 30s. Instantly, the absent Finbar becomes victim of unsubstantiated salacious insinuations, while his friends debate the merits of finding a life partner.
Having expertly set the scene, Conor McPherson completes the company with the arrival of Sean Gormley taking the role of Finbar and Amanda Quaid playing the aforementioned lady from the city, Valerie. She immediately but unwittingly causes unexpected consternation by requesting a glass of white wine, clearly a drink that is rarely, if ever, served in Brendan's pub.
Over innumerable pints and shorts, the regulars and their initially uncomfortable new guest and neighbour become increasingly relaxed and begin telling what sound like tall tales of country folk to while away a symbolically tempestuous evening. Jack sets the scene starting out with the century-old story of the fairy road, while Jimmy expertly delivers the most chilling of the men's ghostly stories. Valerie though, effortlessly tops the home team with her own poignant reminiscence. Rather than stopping there, the play continues with an opportunity for cantankerous old Jack to show his softer side and gently bring much-needed closure to an unsettling night.
This online version can sometimes seem a little too much in awe of the technology but does the script justice and is deeply moving at the same time as accurately portraying what feels like an authentic slice of Irish rural life.
Tickets are free but must be booked in advance. Ideally, the theatre would welcome donations of $25 for individual performances and $100 for the season. The performance schedule is as follows (add on five hours for UK):
Wednesday January 27 at 8PM
Saturday February 6 at 8PM*
Tuesday February 9 at 7PM
Friday, February 19 at 8PM*
*open captions
Reviewer: Philip Fisher