The Weir
Conor McPherson
Donmar Warehouse
Wyndham's Theatre
–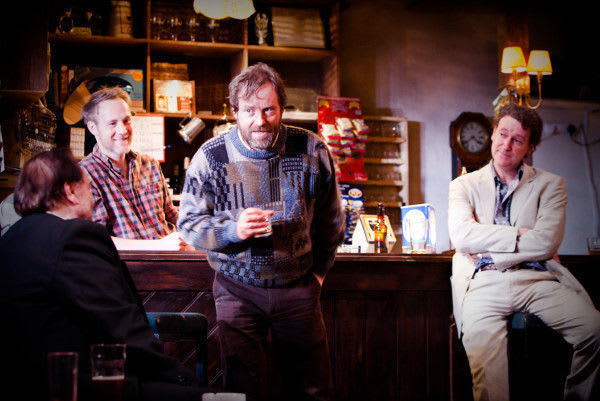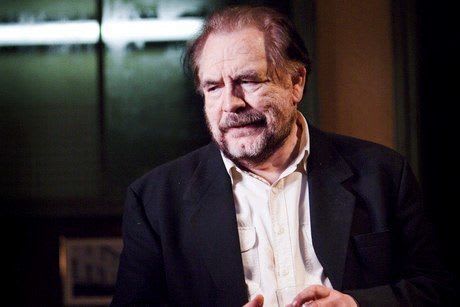 Josie Rourke has done a lovely job in transferring her revival of The Weir to the West End. There was a real danger that the loss of the Donmar's intimacy would have taken seriously diminished the play's unworldly charm.
Instead, the comedy has been enhanced and, as a consequence, the drama is also even more powerful than first time around.
Strangely, sitting on the outside and observing rather than feeling as if you are present in a bar in the middle of nowhere is no impediment to enjoyment. That outcome owes much to outstanding performances from all five actors who have been handpicked for their roles and, despite giving larger performances than they had in the enclosed Donmar, still convince throughout.
In the opening scene the stage business is expanded considerably so that even before a colleague appears on stage, the marvellous Brian Cox as grouchy mechanic Jack will have found a place in the heart of every audience member.
The comedy twice hits peaks when barman-cum-farmer Brendan, played by Peter McDonald, is asked to vary the innumerable pint and short combination with white wine.
The bachelors of this isolated village, so quiet that even a ghost would steer clear, also include Father Ted favourite Ardal O'Hanlon. He impeccably inhabits the role of unemployed Jimmy, a man so shy that we cannot so much as look an attractive young woman in the feet let alone the eyes until he is seriously tanked-up.
What begins to look like a sitcom about lonely men in a late 1990s Irish bar changes character with the arrival of Risteárd Cooper playing lively Finbar bringing along a lovely "blow-in" from Dublin, Dervla Kirwan's Valerie.
As the beer, whiskey and even wine flow, the men start telling tall, ghostly yarns and (literally) fairy tales.
Soon, we are hearing spooky stories about everything from displaced fairies to paedophiles attempting to ply their sordid trade from beyond the grave. This being an Irish pub, each one is funnier than the last.
Just when everyone at Wyndham's has a right to believe that they will be spending 1¾ hours laughing at the peculiarities of lonely folk from across the water who are seemingly still living about 30 years in the past, Valerie steps up to take centre stage.
Miss Kirwan delivers her character's very personal tale with a degree of pathos that changes the nature of the evening but sensibly, Conor McPherson realised that it would not be a good idea to end his play with the audience in silent shock.
The playwright therefore expertly manoeuvres that his characters and audience back to steadier ground at the end of a delightful transfer that fully deserves to sell out its run.
Reviewer: Philip Fisher